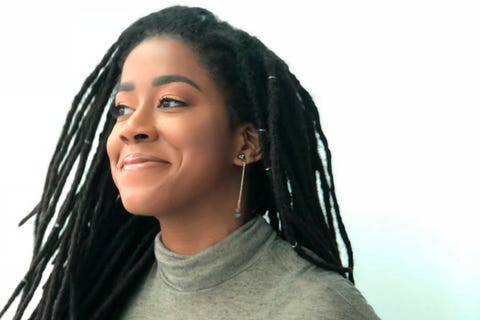 Tomi Adeyemi
Tomi Adeyemi is a Nigerian-American novelist and creative writer known for her book Children of Blood and Bone, the first in the Legacy of Orïsha trilogy which won the 2018 Andre Norton Award for Young Adult Science Fiction and Fantasy and is a finalist for the 2019 Lodestar Award for Best Young Adult Book.
Adeyemi wrote her first story when she was five years old and went on to graduate from Harvard University with an honours degree in English Literature, then studied West African mythology and culture in Salvador, Brazil, on a fellowship.
She worked at a Los Angeles film production company but quit to focus on her writing. After her first novel did not yield positive feedback, she set herself a year to write another book that became Children of Blood and Bone which debuted at number one on The New York Times Young Adult Hardcover Bestseller List.