Art is an expression so powerful that artists find ways of expressing their works in any environment they find themselves.
People often view graffiti as a form of vandalism and most public authorities would stop at nothing to punish offenders.
In Cuba, graffiti art is viewed as a form of public service rather than a mere act of vandalism because these artworks breathe life into the dilapidated walls of the island.
Graffiti has a way of transforming entire neighborhoods and rickety structures into giant art galleries.
Cuban authorities give these graffiti artists a tough time because their works are not for mere aesthetics; they also represent a voice that speaks to social issues in Cuba.
According to William LeoGrande, a Cuban expert and professor of government at American University in Washington, there was a time when film was the major cultural expression that spoke against social injustices.
The scope of things tolerated "within the revolution" later broadened when Raul Castro took over from his brother Fidel in 2008.
Graffiti is still seen as a form of vandalism for many. You'd think when a police officer catches up to an artist, they would question them on vandalism but instead the authorities probe into political intents.
One of Cuba's graffiti pioneers, "El Sexto" ("the sixth"), also known as Danilo Maldonado said he was imprisoned after his work in Havana mocked "the cult of five Cuban spies." He was sentenced to prison in the United States in 2001.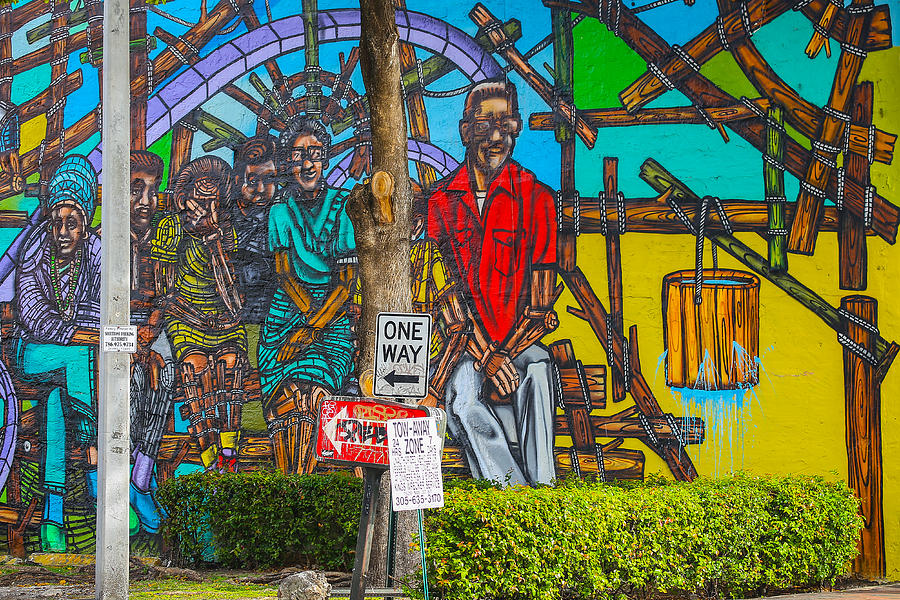 Photo: pixels"It doesn't make much sense to stay somewhere where you can't do your art," Maldonado said in a telephone interview.
At the moment, many who are into graffiti tend to shy away from explicitly political graffiti. Locals are also loving the way graffiti springs life into the country's public spaces.
"This place was basically in ruins before," said musician Raul Prades, pointing to the wall of a crumbling warehouse in Old Havana, plastered with graffiti. "And now, it's covered in art."