At 110 years old, Lawrence Brooks is the oldest known U.S. World War II veteran alive.
Born on September 12, 1909, from New Orleans, Brooks celebrated his 110th birthday Thursday at the National World War II Museum in New Orleans.
He was joined by family, veterans, and current military service at the museum, which threw a big birthday party for him, accompanied by cakes and a musical performance.
"My dad still gets on his knees at night and prays," Brooks' daughter, Vanessa, told CBS while attributing her father's long life to diet, exercise, and faith.
The annual museum party was launched in 2014 when the museum docent, Lee Crean, met Brooks years ago at church. "I heard that he was an old vet." "And I said, 'Well, we need to do something at the World War II Museum". It's a tradition employees hope won't end anytime soon, Crean said.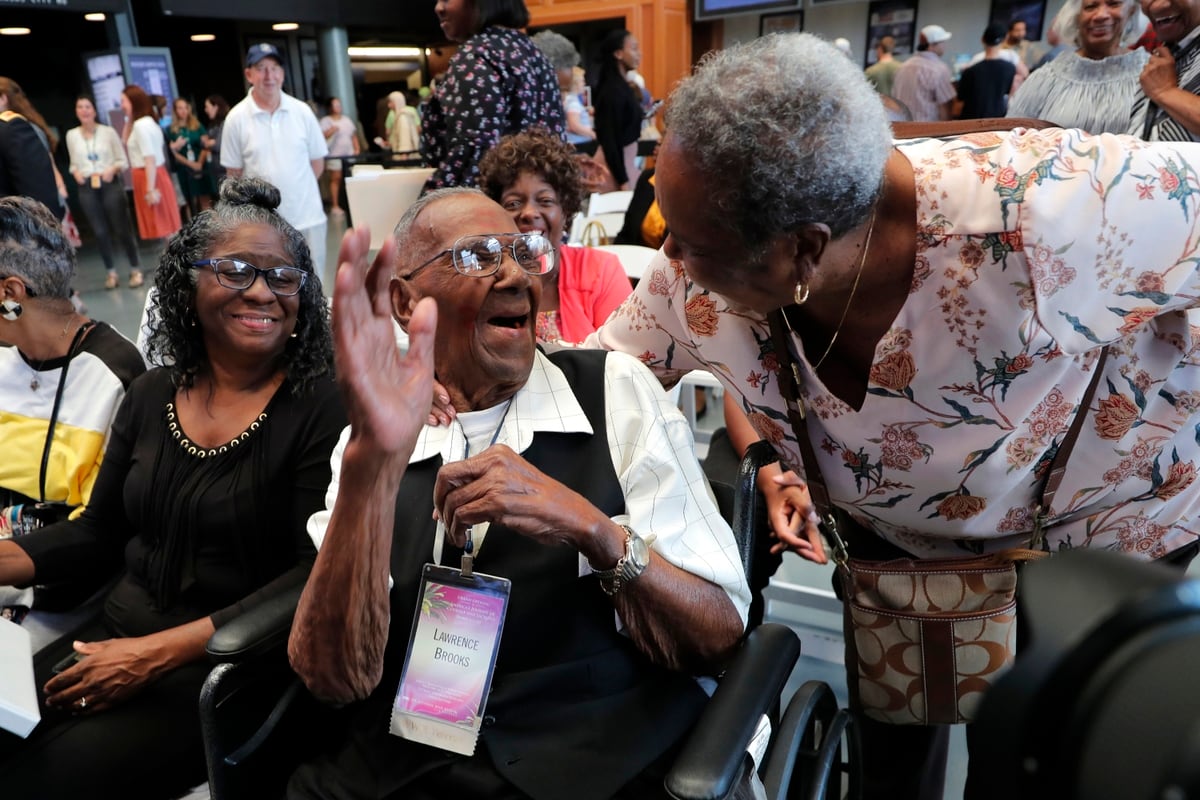 Brooks served overseas from 1941 to 1945 with the predominately African-American 91st Engineer Battalion in places like Australia and New Guinea, a report by CBS2 said.
During the war, Brooks was stationed in New Guinea and the Philippines as part of the 91st Engineer Battalion and worked as a servant to three white officers.
After returning home to New Orleans, Brooks faced the challenge of the Jim Crow South and worked as a forklift operator, eventually retiring at 70. That was four decades ago.
In 2006, he lost all to Hurricane Katrina, including his wife. "Hurricane Katrina took everything I owned, washed away everything," Brooks said. But Brooks survived the storm. Brooks has five children, 13 grandchildren and 22 great-grandchildren.
In the museum's collection of oral histories, Brooks talked about throwing loads of barbed wire into the ocean after one of the engines on his C-47 plane went out, laughing as he recalled his banter with the pilot and co-pilot. He eventually achieved the rank of Private 1st Class, according to Insider.
"The Museum's mission is to tell the important stories of the men and women who served in World War II." "We are honoured to celebrate Lawrence Brooks, whose life and service are filled with such stories of bravery and determination," Stephen Watson, president and CEO of The National WWII Museum, said in a statement.