Babara Jordan, a lawyer and a scholar was the first black African American woman to be elected to Congress from the South in 1898. She took center stage during the impeachment hearings of President Richard Nixon. As a congresswoman, Jordan used her public speaking skills to fight for civil and human rights.
Born on February 21, 1936, in Houston, Texas, Jordan was the youngest of three children. She attended Roberson Elementary School and graduated in 1952 from Phyllis Wheatley High School. She went on to Texas Southern University and earned her bachelor's degree in 1956. She then went to Boston University to get her law degree.
Jordan passed her law exam and got called to the bar. She began practicing law in Houston Texas. She worked as an administrative assistant for a county judge and also began working on the John F. Kennedy presidential campaign.
Jordan started her political career in 1962 and ran for the Texas House of Representatives. She lost the race but ran again in 1964. Again, she lost but she wouldn't give up. In 1966 she decided to run for the Texas Senate instead. This time, Jordan won and became the first African American woman ever elected to that office.
She was also the first African American state senator in United States since 1883. During her time as senator she worked to establish a minimum wage law, antidiscrimination statements in business contracts, and a Fair Employment Practices Commission.
She was elected president of the Texas Senate on March 28, 1972, making her the first black woman in America to oversee a legislative body. Meanwhile, Jordan was also running for Congress. She won by 81 percent and became the first African American in the 20th century to be elected to Congress from the South.
As a congresswoman, Barbara Jordan served on various committees while in Washington, D.C. She served three terms on the Judiciary Committee. Jordan became a powerful interpreter of the Watergate impeachment investigation.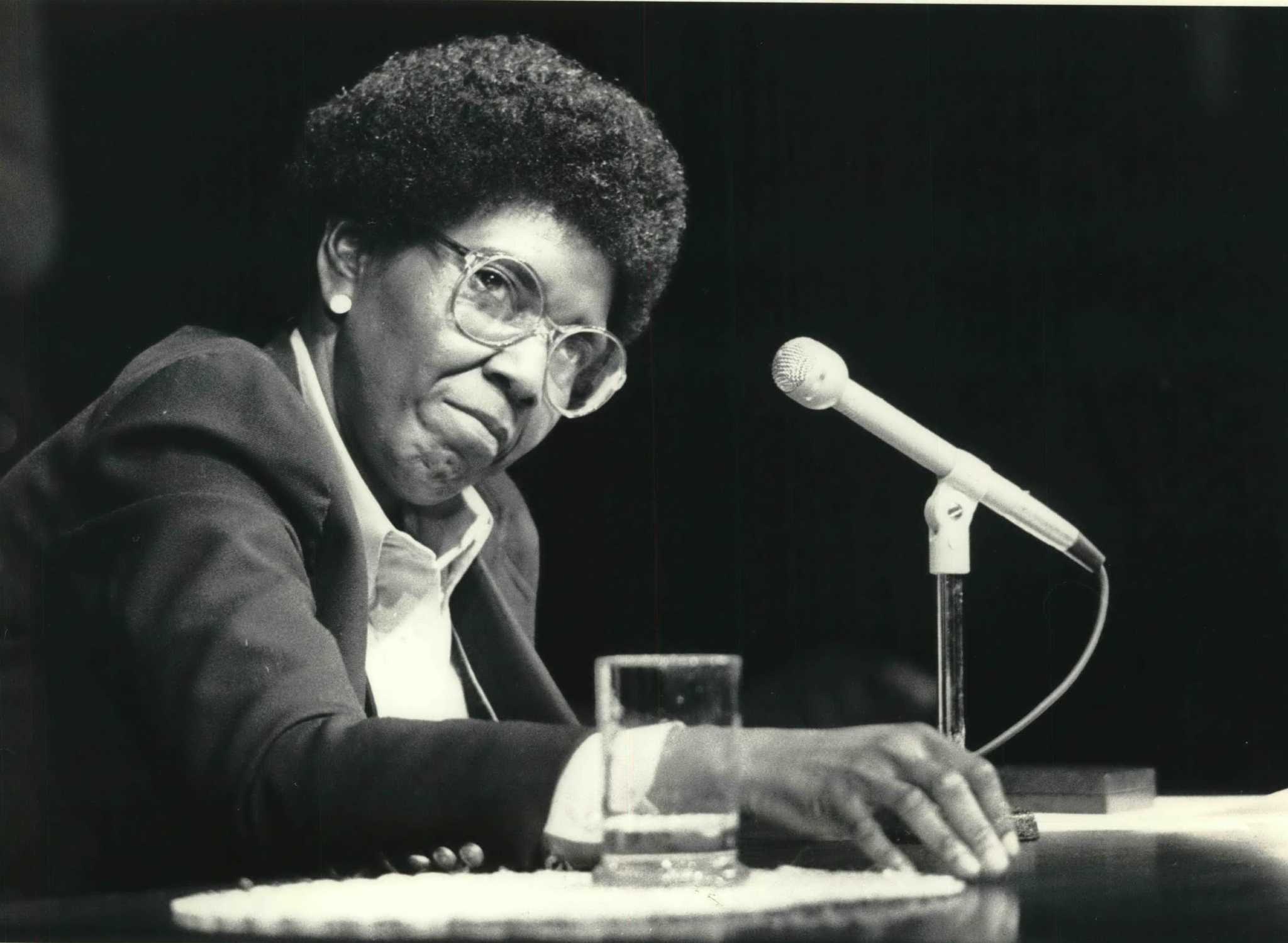 When the committee began the impeachment process against President Richard M. Nixon, Jordan reportedly gave the opening remarks, a speech that caught the attention of many and won her congratulatory messages.
In her speech, she stated her reasons for supporting President Nixon's impeachment and her confidence in the Constitution. President Nixon resigned from office on August 9, 1974.
Jordan continued to advocate for civil rights protections for many Americans. In 1975, she sponsored legislation that expanded the Voting Rights Act of 1965 to include Latinx, Native, and Asian Americans. The following year, she became the first African American and the first woman keynote speaker at the Democratic National Convention.
She then started momentous campaign for Democratic presidential candidate James Earl (Jimmy) Carter. Carter won the presidential election against President Gerald Ford in 1977. She was interviewed for the Cabinet position of U.S. Attorney General, but the position was not given to her.
Jordan chose not to run for re-election to Congress and instead became a professor at the University of Texas in Austin as the Lyndon Johnson Chair in National Policy. She taught in the LBJ School of Public Affairs at the University until the early 1990s.
She delivered the keynote speech at the Democratic National Convention in 1992, from a wheelchair because she suffered from multiple sclerosis. Two years later, President Bill Clinton selected her to lead the Commission on Immigration Reform but Jordan's health continued to decline.
Jordan died from pneumonia, a complication of leukemia on January 17, 1996. She was the recipient of 31 honorary doctorates, the Nelson Mandela Award for Health and Human Rights (1993) and the Presidential Medal of Freedom (1994)