The tropical rainforests of Benin is home to 3,000 plant species that are rich in minerals and vitamins. Yet, malnourishment is abundant throughout the population and food insecurity is at 12 percent. That is why Beninese Dr. Flora Chadare's (pictured below in black suit) research on edible plants in the local rain forests for the population's consumption is vital, and it could likely provide a way forward for other African countries to follow, reports the Guardian.
RELATED: ORGANIZATION FIGHTS MALNUTRITION & FLOODS WITH FOOD FORESTS
Keep Up With Face2Face Africa On Facebook!
While many African governments as well as the World Health Organization (WHO) has been
putting much of their efforts behind food fortification, i.e. adding vitamins to flour or iodine to salt, Dr. Chadare says this focus isn't sustainable.
"Food fortification is fine. But we have a problem in Africa and in most developing countries: a programme is financed and then it stops. It is not sustainable. These wild edible plants are here already. If the population can learn the right way of using them then it will have a positive impact on nutrition."
What is sustainable, though, is identifying and using the many micronutrients that naturally exist in Africa's habitats.
Dr. Chadare adds, "Reports show these plants [in the rainforests] are high in micronutrients. So why not improve the way they are consumed to help nutrition?"
For example, in Benin, Cochlospermum planchonii flowers (pictured below) have always been used to treat female infertility, sacred garlic pear is used as an antiseptic, and kinkeliba bush leaves are consumed to treat liver problems.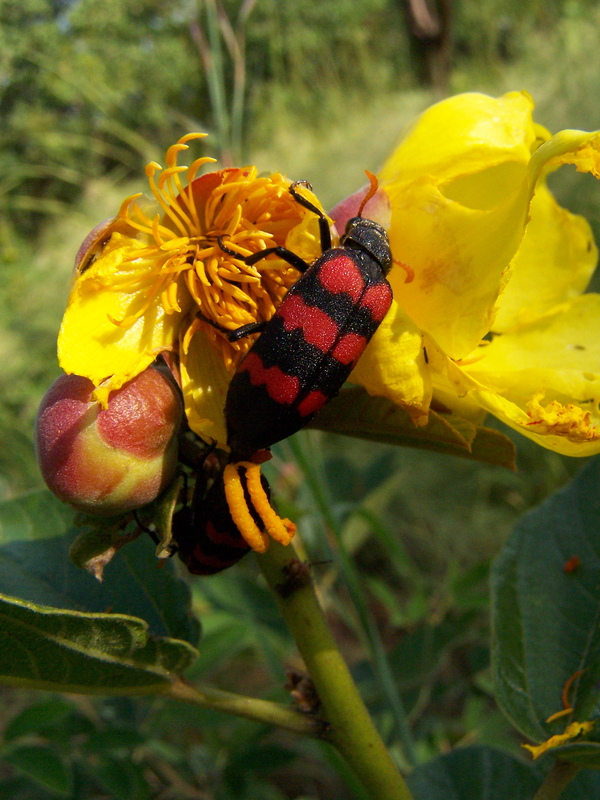 And that is exactly what Dr. Chadare's work is focused on.
Dr. Chadare was recently awarded $10,000, after winning second place for the Japanese award for outstanding research for development at the Global Development Network Conference.
She is using the funds to study the top five nutritious indigenous plants of Benin in order to ascertain their micronutrient level.
Afterward, Dr. Chadare will search for the best combinations so Beninese can get the most nutrition out of their meals.
"My project is all about how to wisely use edible plants to improve nutritional security in Benin," she says. "These plants are already eaten in traditional diets, but the combination usually isn't right. They may be using them but don't get nutritional benefit from them."
For example, when you combine vitamin C with iron you enhance the body's absorption of the mineral, which is essential for healthy blood. Iron from green leafy vegetables is easily available in Benin, but it is not traditionally eaten with vitamin-C-rich baobab. "Why not add a little amount of baobab fruit into the sauce to enhance the iron?" asks Chadare.

She says that when the best combinations of food are proven, she will write a policy brief to the government recommending including these plants in Benin's nutrition strategy. She will also work with local leaders, NGOs and the media so that people can learn what combinations of indigenous food are best.
In addition to Dr. Chadare's micronutrient work, the nation of Benin just passed a law to protect their sacred forests that should not just be seen as places to conserve environmentally, but also as areas to conserve for spiritual/religious and food purposes.
On the significance of the law, Gaia Foundation's Carine Nadal explains, "This law is among the few in the world to recognise sacred natural sites, and the communities as the custodians who govern and protect these places," says Nadal. "Other communities in Africa [particularly partners in Ethiopia, South Africa, Kenya, Ghana and Uganda] and elsewhere (Colombia) are drawing inspiration and guidance from it to develop similar laws."
SEE ALSO: How Hot Pepper Became a Central Condiment in African Cuisine