Nigerian-Greek basketball superstar Giannis Antetokounmpo on Tuesday fulfilled his dream of leading the Milwaukee Bucks to their first NBA championship in 50 years after defeating the Phoenix Suns 105-98 to clinch the playoffs final series by 4-2.
Antetokounmpo and the Bucks had lost the first two games of the best-of-seven series but they turned things around and eventually won four straight games. And the "Greek Freak" – as he's popularly known – put on a very memorable individual show on Tuesday night to crown off what has been a successful season.
The 26-year-old finished the game with 50 points, 14 rebounds and five blocks. And besides winning the championship, Antetokounmpo was also crowned the Finals MVP after averaging 35.2 points, 13.2 rebounds and 5.0 assists, 1.2 steals and 1.8 blocks per game during the six matches.
From humble beginnings, Antetokounmpo was born in Greece to Nigerian parents. He was drafted by the Milwaukee Bucks with the 15th overall pick in 2013 following a stint with Greek basketball team Filathlitikos. Although the rest has been history, Antetokounmpo never had it rosy while growing up. And while addressing the press after the championship victory, he said he hopes his journey will be a source of inspiration for people who look up to him.
"I represent both of my countries, Nigeria and Greece, and a lot of kids from there," he said. "For the whole of Africa and Europe. I know that I'm a role model."
"This should make everybody believe in their dreams. When things look down and it looks like you might not make it in your career, in basketball or anything, just believe in what you're doing and keep working. Don't let anybody tell you what you can't be or can't do."
"People around the world from Africa from Europe I give them hope it can be done. 8 years ago I didn't know where my next meal would come from… now I'm here sitting top of the top"
– Giannis Antetokounmpo pic.twitter.com/gJYI68hTMu

— Emmanuel Acho (@EmmanuelAcho) July 21, 2021
As the city of Milwaukee continues to celebrate their first NBA championship since 1971, Face2Face Africa shares with you five things you did not know about the Nigerian-Greek NBA star:
Yoruba and Igbo heritage
Giannis was born in Athens in 1994 to Nigerian parents Charles and Veronica Adetokunbo. His mother is from the Igbo ethnic group while his father was Yoruba. In an interview with The Undefeated in 2019, Antetokounmpo – whose other names include Sina and Ugo – spoke about his upbringing in a Nigerian household in Greece and how it has shaped his life.
"I grew up in a Nigerian home," he said. "Obviously, I was born in Greece and went to school in Greece. But at the end of the day when I go home, there is no Greek culture. It's straight-up Nigerian culture. It's about discipline, it's about respecting your elders, having morals."
Father passed away 2017
Giannis' parents immigrated to Greece from the West African nation in 1991. His father, unfortunately, passed away in 2017. Following Tuesday's victory, Giannis dedicated his milestone achievement to his parents.
"This is for my mom," he said while holding back tears. "She works extremely hard every day for me to be in this position, and she never pressured me to do other things. This is for my dad. He's watching from above, and he can see it."
Championship brothers
Giannis isn't the only person in his family with an NBA championship ring. He is teammates with his 29-year-old brother Thanasis – so that means he also won the championship with the Bucks. Their 23-year-old brother, Kostas, also won the championship with the Los Angeles Lakers last year.
Yet to visit Nigeria
Though Giannis is yet to visit his parents' home country of Nigeria, he has expressed his desire to go there soon. "I want to see where my family comes from, where my mom was raised, see my family, see where my dad was raised. That is very important. I hope my kids can do the same thing for me," he told The Undefeated. "Obviously, I am going to have kids that are going to grow up in the U.S., but one day I hope they can go back [to Greece] and visit and see where I grew up, the playground I was playing."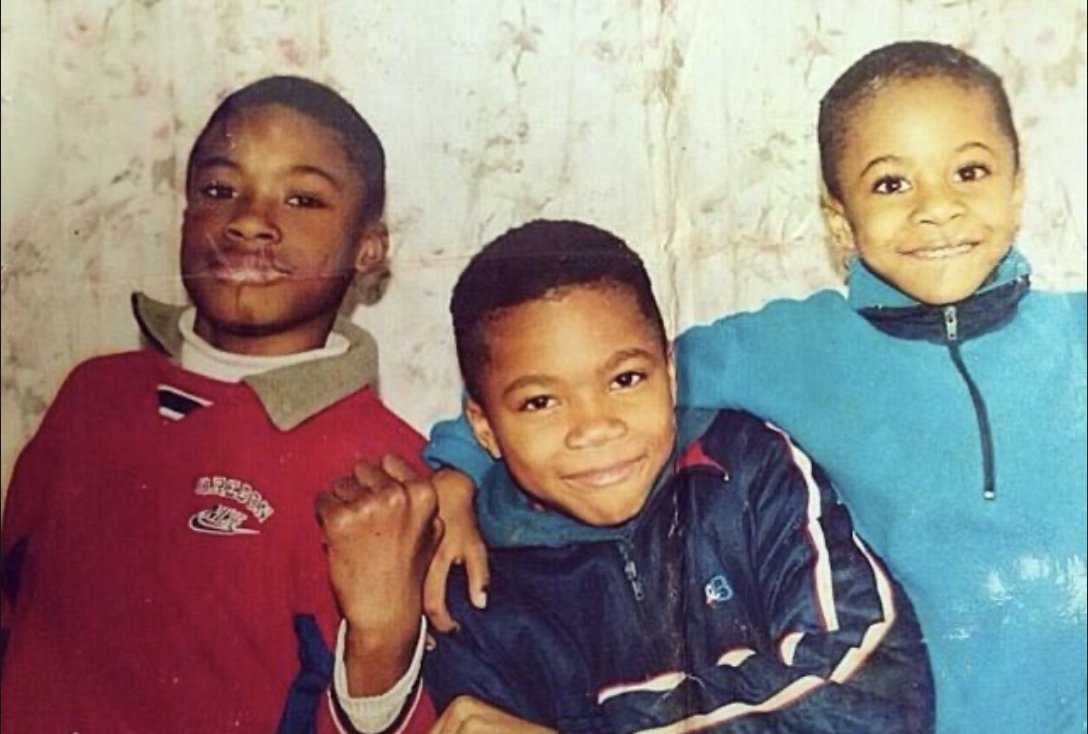 Street seller
Together with his brother Thanasis, Giannis used to hawk on the streets of Athens selling watches, bags and sunglasses to supports their parents as they faced difficulties finding work as immigrants in the European nation.