It is hard to read any piece about Angélique Kidjo and not think about it as a silent admonishing of Africans and people of African descent to embrace who they are and what they are made of.
Kidjo's very existence as an artiste packaged for public consideration and consumption is fearless, if not rebellious, symbolism. She is a woman who had to be African because she, fortunately, realised that all other identities were not hers.
And I do not speak of a shaven-head that has perhaps never seen any elaborate attention apart from hair dyes. Hair as a signifier of one's identity is a trickier topic but also too shallow.
The point here is that the Beninoise has successfully modeled herself into what you think of when you conceive "Africa". It can even be argued that for so many outside the continent, Kidjo has sold herself as what is African.
Putting together the best bits from her home, Kidjo's image since the 1980s is the result of talent wrapped in deliberately-chosen African fashion, arts, and languages.
You are wrong if you think this comes easy. There is nothing easy being unapologetically African or black in a world that was not necessarily conceptualised with you in mind.
So how did Kidjo do it, all the while gathering Grammys, working as a goodwill ambassador for the UN, campaigning of the pro-poor charity Oxfam and talking about women's rights and the climate crisis?
It began in Paris, France in 1983. Perhaps, Kidjo's journey to these heights could not have happened in a better place for a young African woman than in France.
There is an interesting angle here because Kidjo's coming to be an African superwoman could not happen on her own continent.
As Jon Pareles wrote for the New York Times, the singer left "behind a Communist dictatorship that wanted songwriters to praise the revolution continually, but she was also setting aside her growing stardom in West Africa and losing contact — for six years, until democracy came to Benin — with a family that had been uncommonly supportive of her ambitions."
The multicultural epicentre of modern Europe long before other major cities, Paris has played hosts to artistes, intellectuals and romantics. It has to be said that it was France, for better or worse, that forced Kidjo Africanness to show.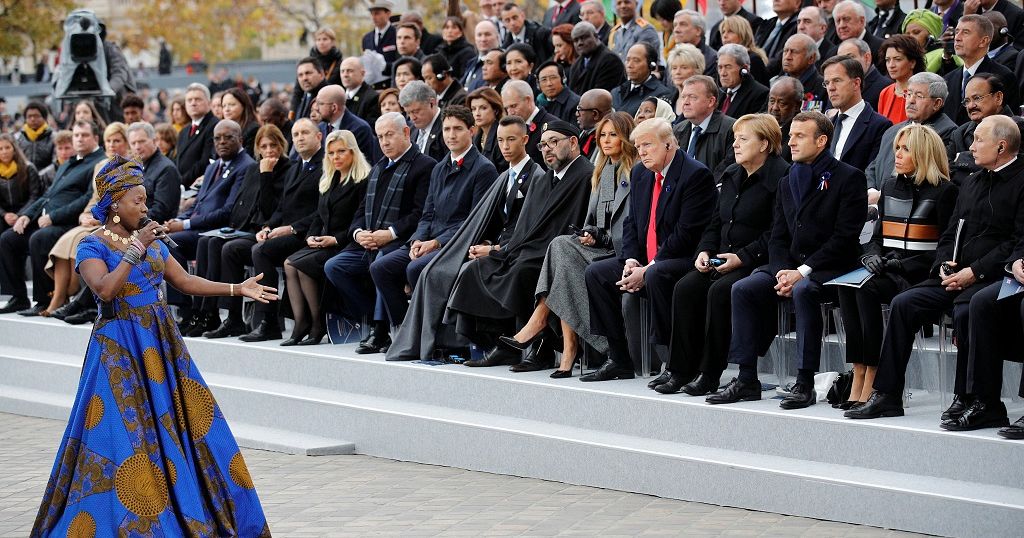 As she herself would later say: "I refuse for anyone to tell me who I am because I know who I am." She was not going to be French or European but she had to be something.
In Paris, she was introduced to a wide range of cultures and sounds and that afforded her the ability to experiment. That is where she also met her husband, Jean Hebrail, the French producer, composer, and bassist.
Kidjo's first few years in Paris were spent studying and performing with various local groups. But she would soon start writing songs too like she did for the Dutch pianist Jasper van 't Hof.
The Beninoise had not gone to France as a novice in music. She already had a moderately successful album back home.
Between 1990 and 1998, Kidjo released five albums. Her sound was unique and not in a cliche kind of way; hit tracks such as Wombo Lombo, Agolo, Naima and Batonga were all produced between that period.
Kidjo sang in Fon, her native tongue. She also did in Yoruba, English and French, putting together sounds from jazz, samba, salsa, soul and even reggae and hip hop.
She also retained the then-embryonic sound of Afrobeats as well as Francophone African traditions.
The subjects treated by Kidjo in these albums were those close to her heart. They were her truths, realities all too familiar growing up in Ouidah, Benin.
For instance, in Logozo, a Billboard chart-topping album, Kidjo discussed homelessness, freedom and the environment. Record producers are not going to be very excited about their female artistes doing that, whether in 1991 or 2019.
Still, through all of this, Kidjo's looks, or appearance, mattered. Her visual appeal which went with the music, tapped mainly from voodoo culture from Benin and other parts of West Africa.
This was unproblematic for her. For a way of life so often mischaracterised even by Africans, Kidjo was confident in relaying the artistic expressions fundamental to what she knows is African.
On this, she said, "The richness of Africa, culturally, is vast. That's the challenge that we have to face, because most of the time, people in the Western world, their attention span is really narrow."
Kidjo, therefore, set her own task: taking Africa to the world. For her, this was non-negotiable as an artiste.
The narrow attention span of the Western world has not been Kidjo's only problem to address.
In 2010, she dared Zimbabwe's Robert Mugabe, in Harare. During a show in the city, Kidjo shouted into the mic: "I can't understand someone who is burning his own country and abducting his own people. If you live by violence, you die by violence."
It was the audience, who probably liked what she said, who prevented her from being pulled off stage. Under heavy security later, the musician fled Zimbabwe.
A musician, top of the pile, performing for so much money, is not supposed to cause trouble. This is axiomatic but Kidjo does not get the memo.
If you ask her, Kidjo would probably say nothing has changed much for her since the 1980s. She chose where she was going and she has forever been heading towards that point, focused like it is a crime to do otherwise.
But it is a choice she made, and that is the takeaway on the Africanness of Kidjo. Everything she did and continues to do is intentional in spite of the odds.
You choose to be African.