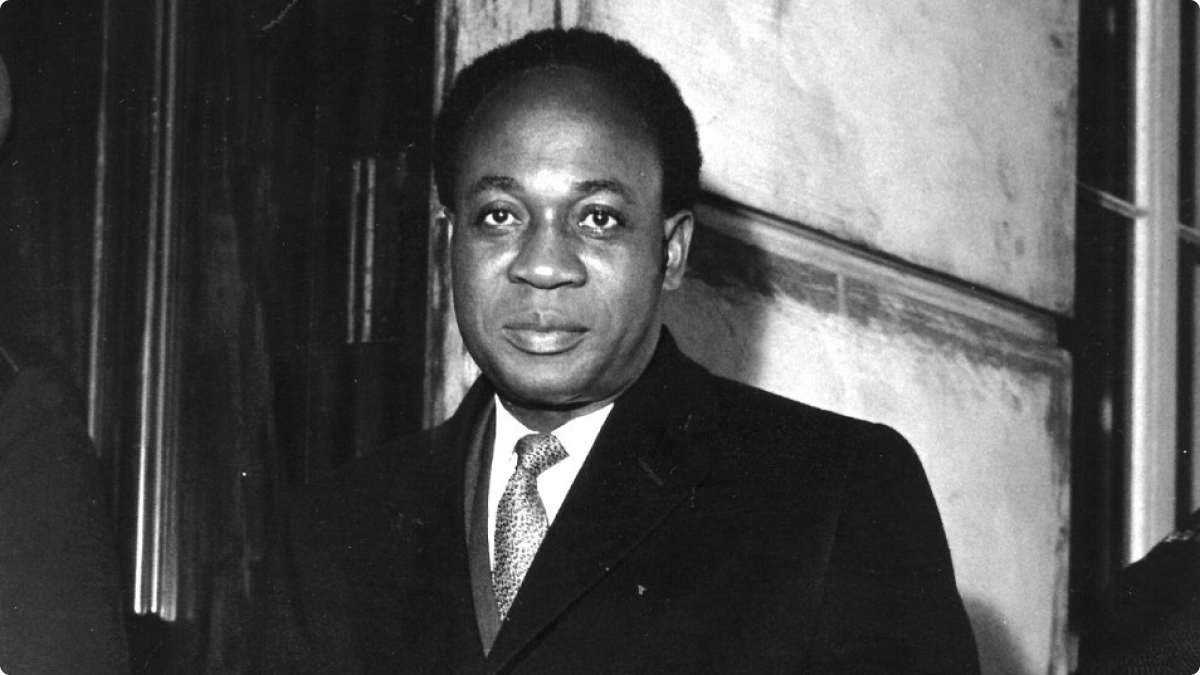 A year before he was overthrown on February 24, 1966, his brother in arms, Malcolm X had been assassinated putting a wedge in their Pan-African plans on the continent and in America.
Ghana gained its independence on March 6, 1957, becoming the first colonized country in Africa to claim its independence from Europe. Nkrumah's Convention People's Party with an eye for other African states to be liberated made Ghana the base of the African revolution. Liberation forces from all over the continent set up bases in Ghana and were provided resources to train and prepare for their liberation work.
Nkrumah's invitation to Africans from all over the world to come to Ghana to help make it a revolutionary Pan-African base was heeded by W.E.B. DuBois and his wife Shirley Graham DuBois, Trumpeter Louie Armstrong, Academic Julian Mayfield, Poet Maya Angelou and Revolutionary organizer George Padmore.
In July, 1958, Nkrumah came to the U.S. and a major rally was organized in Harlem to receive him. Malcolm X was invited to participate in that rally and it was there that he was introduced to Nkrumah. According to Nkrumah's letters, published in 1990 in the book "The Conakry Years", Nkrumah and Malcolm developed a relationship that they maintained until Malcolm's assassination in 1965.  Nkrumah's letters, indicated the two of them stayed in contact during this period with Nkrumah advising Malcolm on an analysis of evolving political events. 
Malcolm was inspired by the radical Pan-Africanist ideals of Nkrumah and according to Nkrumah; they spoke about those ideals in that period between 1958 and 1964.
By the time Malcolm made it to Ghana in 1964, his work to expose the racist hypocrisy of the U.S. government was receiving significant press around the world.  And despite the American and British governments leaning on Nkrumah not to meet Malcolm the dissident, he did.
Guarded with his thoughts, Malcolm revealed little of his encounters with Nkrumah but we get a glimpse of the esteem he held Nkrumah when in his autobiography, he noted meeting Nkrumah was "the highest honor of my life."
It's known the Central Intelligence Agency (CIA) organised the overthrow of Ghana's first president in 1966. It will lead to his domicile in Villa Syli in Guinea for six years till his transfer to Romania's Bucharest where he died on April 27, 1972. He was 62 years. Nkrumah had survived a bomb attempt at Kulungugu in 1963 in Ghana's northern region. Remnants were believed to have afflicted him leading to the cancer he died from.