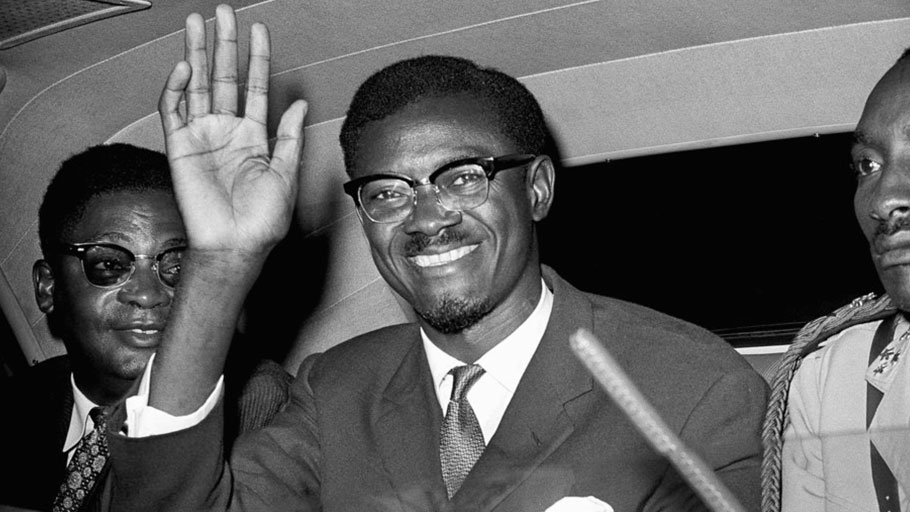 Patrice Lumumba
After seven decades of brutal rule, Belgium organized a hasty independence in the hopes of maintaining control over the Congo's vast natural resources. What they didn't count on was Patrice Émery Lumumba's defiance. He was one of those youthful liberation movement persons who took up base in Ghana, heeding Nkrumah's call. Lumumba considered himself a student of Nkrumah's and he took counsel from Nkrumah during the crisis in the Congo in 1960.
Lumumba was elected to pursue a genuine de-colonization, but right after independence, Brussels instigated a secessionist movement in the eastern part of the country. Although a ceremonial role, Prime Minister Lumumba was soon to find that the president Joseph Kasa-Vubu, appointed to keep the peace was being used by the Belgians together with businessman and politician Moïse Tshombe of the secessionist State of Katanga to foment trouble for the new state.
In response, the Congolese Prime Minister asked the UN for a peacekeeping force to protect the territorial integrity of the newly independent country. Washington, however, saw the UN mission as a way to undermine Lumumba.
US president John F. Kennedy supported the illegal destabilization and overthrow of the Lumumba government in the Congo and the subsequent murder of Lumumba.
The United Nations, then under Secretary General Dag Hammarskjold, and Canada played key roles in the assassination of Lumumba. What was his crime? Canada's Prime Minister John Diefenbaker, revealed Lumumba was a "major threat to Western interests," and since his death neither the UN nor Ottawa has ever accepted responsibility.
Ghanaian president Nkrumah's efforts to save Lumumba were thwarted by the UN. And when President Joseph Kasavubu dismissed Lumumba as Prime Minister, despite receiving the most votes in the country's election and parliament kicking against the move, Hammarskjold publicly endorsed the dismissal of Lumumba.
When Lumumba attempted to respond to his dismissal with a nationwide broadcast, UN forces blocked him from accessing the main radio station. ONUC also undermined Lumumba when they closed the airport to Soviet weapons and transportation equipment when Lumumba turned to Russia as they controlled the airport.
In response to Hammarskjold's efforts to undermine his leadership, Lumumba broke off relations with the UN Secretary General. He also called for the withdrawal of all white peacekeepers, which Hammarskjold rejected as a threat to UN authority.
Even when Ghanaian peacekeepers near where Lumumba was captured requested permission to intervene and place Lumumba under UN protection, the Secretary-General denied their request. Not long after Lumumba was executed by firing squad and his body dissolved in acid. He was 35.