David Goggins is an ex-Navy SEAL who is often referred to as the 'Toughest Man Alive". He is the only man to complete SEAL training, Army Ranger School, and Air Force Tactical Air Controller training in US military history.
"When your mind is telling you you're done, you're really only 40 per cent done," he said. Goggins is the only man to go through the Navy Seals' 'Hell Week' three times. He completed it for a third time with broken legs. He is an ultramarathon runner, an ultra-distance cyclist, triathlete and once holder of the world pull-up record.
Those records did not come easy. Like every great African or coloured man, he was confronted with obstacles. In his own words, he overcame "a fucked up childhood" detailed in his inspirational book, 'Can't Hurt Me'.
"I grew up very soft, very insecure, I was beaten as a child, a lot, not only physically, but also mentally. My dad was an alcoholic, so it transferred to him being very abusive of me growing up, not just to me, but also my mother and from that, my foundation at an early age was cracked. I had a very cracked foundation growing up," Goggins revealed in an interview.
"There were about 5 black families there… so being called "nigger" was something that happened regularly," he recalled while staying in Indiana, Brazil with his mom.
Goggins developed a stutter. He had social anxiety. "I copied all through school. I had learning disability so I cheated a lot going through school". Realizing what he'd become and with no one to help him, Goggins said he decided he had to learn how to fix his life alone.
"I believe that the true growth is at scratch. Starting from scratch is true growth. You have to have friction in your life. There has to be friction in your life for you to be able to move forward," he said.
To achieve his goal of enlisting in the Navy, Goggins worked tirelessly to lose more than 100 pounds in only three months. He went from being obese, weighing almost 300 lbs (136 kgs) down to 190 lbs (86 kgs), to become a Navy SEAL and to serve the US Armed Forces in Iraq.
According to him, "You have to be willing to suffer to get to the other side. And on the other side of suffering is a whole 'nother world that people have no idea that it even exists".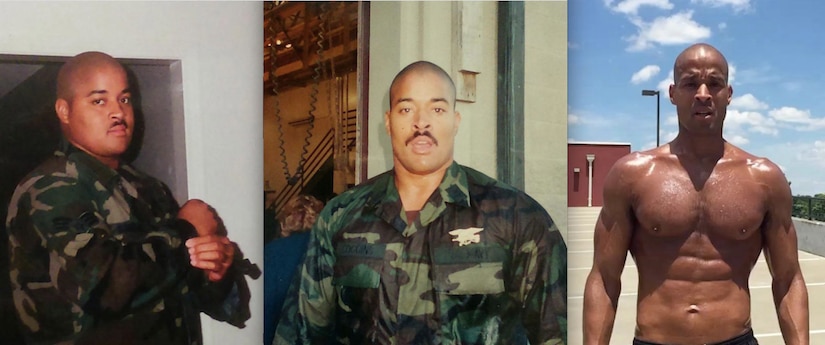 After retiring, Goggins became an ultra-marathoner. He broke into the world's top 20 with a series of top five finishes in races such as the Badwater 135, a 135 mile (217 km) race that starts in Death Valley.
He is a Pull-up world record holder. At his third attempt in 2013, despite being at a biomechanical disadvantage, having longer than average arms, he completed 4,030 pull-ups in 17 hours.
Up until 2010, Goggins had been living with an undetected congenital heart defect, which essentially left him with a hole in his heart. The condition leaves his heart functioning only at 75 percent capacity and typically prevents people from engaging in activities such as scuba diving or anything at high altitude. And yet, Goggins has multiple athletic achievements in his name.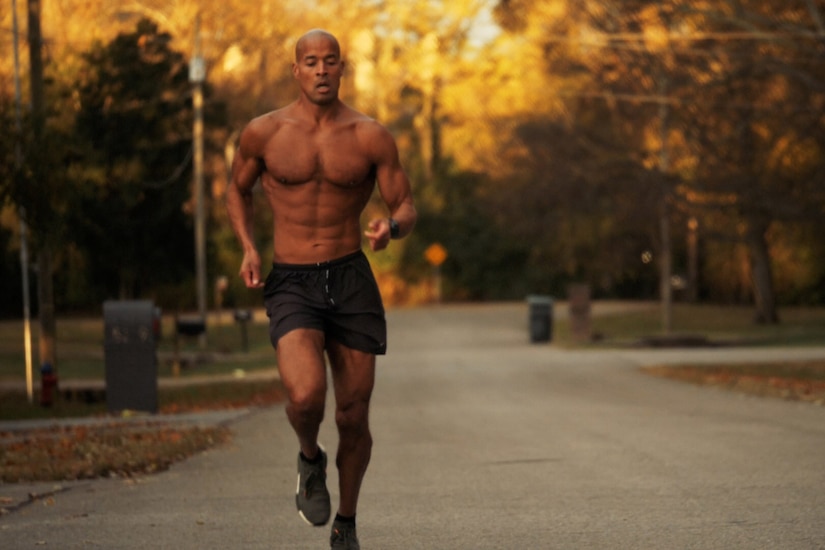 In October 2019, while competing in ultra-running again, he did the MOAB 240, a 240-mile race. He reportedly ended up getting lost and went seven miles off course. After doubling back, at mile 200 (214 for him) he got a pulmonary oedema and was hospitalized.
But the toughest man alive went against all medical advice, he returned the next day to finish the race completing a total of 254 miles (408 km). Goggins has been through almost every special ops training in the world.
"I got this 'world's toughest man' because… I am not the best person in the world… I'm not the smartest… I'm not anything… but I learned to outwork everybody around me and that's how I got to where I am today," Goggins remarked.