October 11, 2018 will forever haunt Tanzanian billionaire, Mohammed Dewji. He was kidnapped and remained in captivity for 10 gruelling days in the city of Dar es Salaam. Dewji worth $1.5 billion, according to Forbes, was seized by gunmen as he arrived at the Colosseum Hotel for his usual morning workout.
One year on, he has opened up to the media for the first time about the harrowing experience.
The boss of METL Group revealed he almost lost his sight after six days with his eyes blindfolded and had to plead with the kidnappers to shoot him to just end the torture.
"I was blindfolded and there were times they kept on threatening me with guns to my head and five days, six days into it I was thinking I was losing my eye sight," Mr Dewji told BBC.
He added: "[The kidnapper] was like 'I'm going to shoot you' and I was like 'you can shoot me and kill me', because I was losing it. You get disoriented, you're tired, because it's a form of torture."
A massive manhunt was launched when news broke out that the billionaire had been abducted. Dewji recalled "hearing these chopper noises and thinking that maybe this chopper's looking for me."
However, 10 days later his company tweeted he had "returned home safely".
In the interview, Dewji recalled he was abandoned 15 minutes' drive from the gym hotel, adding no ransom was paid to secure his release although his family offered a reward of $440,000 for information leading to his rescue back then.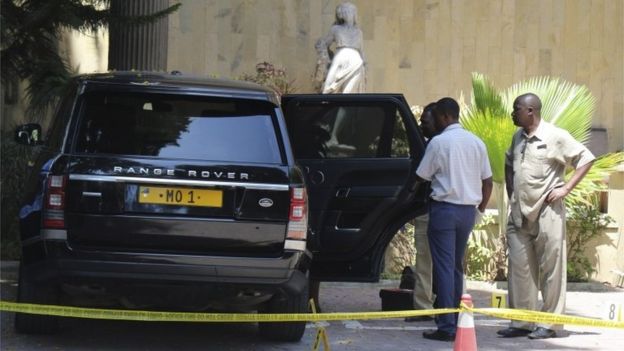 "I still don't know why it happened," he said. "Obviously the intention looked like it was money that they wanted. In the end they left me without the money."
The police is currently holding a Tanzanian taxi driver, Mousa Twaleb, for the crime.
Dewji, who was able to transform a family business from a wholesale and retail enterprise into a pan-African conglomerate, said his life has changed since that 10-day torturous experience with the kidnappers.
Tanzanian billionaire said he feels extremely humble now to "give back to" society, adding he will be investing some $400m in agriculture in Tanzania in the next 24 months to impact lives.
Tanzanian billionaire has also taken his personal security seriously and no longer jogs alone at the beach.