Kanye West has made two million dollars' donations towards charities for Ahmaud Arbery, Breonna Taylor and George Floyd and has also set up a college fund to cover tuition for Floyd's daughter.
According to a report by Variety, West has so far donated $2m to charities along with a number of other financial contributions. Apart from setting up a college fund to cover the tuition fees of Floyd's six-year-old daughter, Gianna, West also pledge to cover legal costs of the families of Arbery and Taylor.
West revealed through his representative that he'll also be aiding black-owned businesses with financial contributions in his hometown of Chicago.
The rapper joined a march Thursday on Chicago's South Side as protests continued nationwide and around the world following the police killing of Floyd in Minneapolis.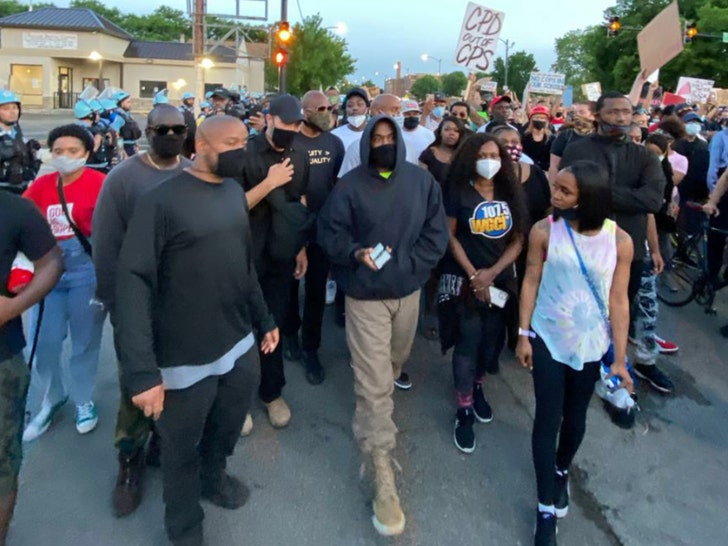 Kanye West was named the highest-paid musician of 2020 by Forbes this week, ranking as the second-highest-paid celebrity overall in their annual list with $170m to his name.
Outrage over Floyd's death has soared in the last week with violent protests and demonstrations breaking out in all 50 US states and in particular Minneapolis, where Floyd died.
The demonstrations have extended to other parts of the world regarding the death of black Americans at the hands of police, and institutional racism throughout United States and other countries.
Similar incidence involving the killings of Arbery and Breonna Taylor, including Floyd's death have been widely considered as cases of racial injustice and police brutality.
Arbery was allegedly shot by a father and son in Georgia while he was out jogging. Taylor was shot dead by police in her own apartment during a drug raid for a suspect who was reportedly already in custody.
In the case of Floyd, Derek Chauvin, the former police officer who pinned him to the ground, has been charged with second-degree murder in connection with the incident.
Four other officers who were involved in the death of Floyd were initially fired for their involvement but have now issued arrest warrants on charges of aiding and abetting second-degree murder.