Breonna Taylor would have turned 27 on Friday, June 5 June 2020. Instead, she was coldly murdered by police in Louisville on March 13 when they forced their way into the home of the emergency room technician who, as a first responder, was studying to be a nurse.
Taylor's killing is particularly bizarre given she was asleep in bed with her boyfriend Kenneth Walker. Being a licensed gun owner, when the pair woke to the barging of the police officers who say they were on a drug raid, Walker, according to the police, fired at them to which they discharged at least 20 bullets, of which eight struck Taylor, killing her.
Sgt. Jonathan Mattingly, Det. Myles Cosgrove and Det. Brett Hankison were the officers involved.
The kicker is that the Louisville police didn't find any drugs and it's emerged Taylor wasn't even the person police were investigating as main suspect Jamarcus Glover and his accomplices were already in custody by the time the police raided Taylor's home.
In Walker's defense, he noted the police beat on the door for 30 to 45 seconds without identifying themselves, and given that the attackers were plainclothes officers and not a trained SWAT team, he said they feared they were being attacked by criminals.
But it was the distressed Walker who was arrested and charged with attempted murder of a police officer (shot Sgt. Jonathan Mattingly in the leg) only for the charges to be dismissed when pressure mounted from citizens after a protest march.
The no-knock warrant for Taylor's home was illegal per a Supreme Court ruling which in part reads "In order to justify a "no-knock" entry, the police must have a reasonable suspicion that knocking and announcing their presence, under the particular circumstances, would be dangerous or futile, or that it would inhibit the effective investigation of the crime by, for example, allowing the destruction of evidence."
Taylor had no criminal record, history of violence or resisting police and her only connection to the investigation is that Glover once received USPS packages at her house having used her address. Glover and Taylor had dated several years before and remained in touch. The warrant says Glover is an alleged drug trafficker.
On May 21, the FBI in Louisville, Kentucky, opened an investigation into the killing of the front-line worker. Taylor's mother Tamika Palmer filed a wrongful death lawsuit in April. The family is claiming charges of battery, wrongful death, excessive force, negligence and gross negligence.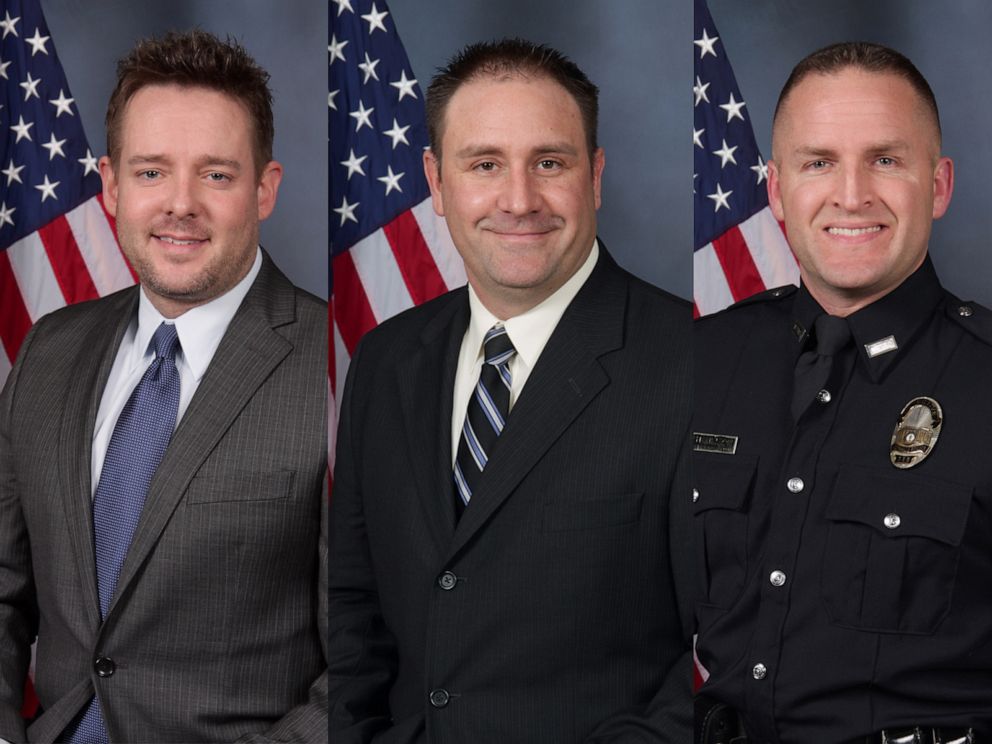 Mattingly and Officers Hankinson and Cosgrove were placed on administrative reassignment pending an investigation. It emerged they failed to wear body cameras. They were put on administrative leave without charges.
Eventually, Louisville Police Department Chief Steve Conrad announced his retirement which some saw as resignation as this atrocity happened under his watch.
The campaign #BirthdayForBreonna asks participants to send birthday cards to Kentucky Atty. Gen. Daniel Cameron, the Louisville police, Mayor Greg Fischer and Gov. Andy Beshear in honor of Taylor's birthday and demand the prosecution of the officers involved in her killing. The campaign is part of a wider #SayHerName movement, which urges those fighting for civil and social justice to include the stories of black women, too.
Due to a number of media requests, FBI Louisville is issuing the following statement. pic.twitter.com/i64rb9DW2z

— FBI Louisville (@FBILouisville) May 21, 2020
There's a donation call to contribute funds to the Taylor family's official GoFundMe campaign. Funds realized have surpassed $2 million.
On June 3, Louisville Mayor Fischer announced the city of Louisville would be "issuing a request for proposal for a comprehensive, top-to-bottom review" of the LMPD, to be conducted by an external firm. He is hopeful the city would improve police accountability.
A Change.org petition calling for justice in Taylor's death holds more than 3.5 million signatures.