For someone who describes the roots of his music as a journey from Africa to America, the Caribbean Islands and Europe, Karlex Antoine was elated when he released his 2013 album titled Paris / New York / Port-Au-Prince.
And it's all because the album had taken him closer towards that journey.
Creating music that is strong, deep and well blended with positive messages, Haitian American Antoine has, over the years, been a source of inspiration in light of the chaos, poverty and harsh conditions in Haiti where he grew up.
Born in the city of Cap Haitian, Antoine believes that his unique talent comes from growing up in Haiti.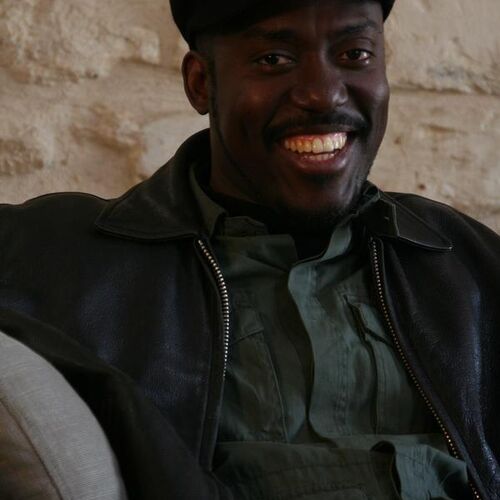 Despite living through the struggles of dictatorship, his uncles were musical performers and his mother conducted the local church choir. In the 60s and 70s, many of his relatives moved to the U.S. as Haiti got influenced by American music. Antoine made summer trips to see his family in the States, and these opened him up to the universe of music.
"When I was growing up in Haiti, we were always surrounded by music and it was very eclectic: from the French variety to Gospel, from Haiti's Kompa music to the Beatles the Stones and the Motown sounds. This has had a lasting influence on me, in the sense that I want to take my music to all kind of places," he told Radio Gets Wild in 2007.
Receiving his first guitar as a child, Antoine began writing songs. With his unique blend of classic soul, funk, and reggae music, Antoine's music touches on themes of love, loss, loneliness, and hope.
With lyrics in French, Haitian Creole, American and broken English, he has been called "the Bob Marley of Haiti" due to his "bold and impassioned brand of ethno musicality."
He calls his music Afro Groove, producing relaxing grooves and messages that have been an inspiration to almost everyone in the Caribbean country and beyond.
His music has been described as "smooth and subtle, with songs that are structured around Curtis Mayfield meets Bob Marley rhythm guitar parts, funky dub-wise bass and agile drumming. It all combines to create a poly-rhythmic stew. Karlex' deep, rich vocals surf the churning musical wave."
Noted for hits like Ghetto Fabulous, the Joker Man, Farewell Angel and I've Got News For You, the singer-songwriter said he draws inspiration from artists like Bob Marley, The Rolling Stones, and the Haitian singer/guitarist Dadou Pasquet, among many others.
"I draw vibrations from so many different styles of music and people. I am inspired by the books I read and the radio talk shows I listen to," he added.
Touring the world with his music, particularly, his live shows, Antoine recently explained the story behind 'Ca Moin Oue', the Afrobeat song from his 2016 Paris / New York / Port-Au-Prince album.
"Haitians have a very philosophical way to live their hard reality."
"They always say tomorrow will be better, and always finding the strength to keep dancing. I wanted to have a joyful song to speak about this," said the acclaimed singer-songwriter who made music his primary focus from 2004 and has never looked back.
Escaping dictatorship through music, listen to some of Antoine's music below: