Londy Ngcobo, an international Ship Navigation Officer and maritime advocate is Africa's first female Dredge Master. As a woman in a male-dominated industry, Ngcobo said she's very passionate about unlocking Africa's Ocean Economy.
As the first female Dredge Master in Africa, Ngcobo said "The realization when I passed out as a Dredge Master felt surreal, it is a title I never thought I would own because it obviously didn't exist. It was not even my goal to hold this title, training came at the right time and I happened to be the only female on training then".
"I am grateful to have made history and do hold it dear to my heart, knowing that I have made my family proud and my kids will be proud of me one day when they can understand," she told Tabloid Media.
Called the "black mermaid", Ngcobo attended a high school in Durban, South Africa. She went on to the Durban University of Technology. "Maritime Studies was my only choice, I was determined to make it work against all odds," she said.
She was accepted into a Cadetship Programme by shipping company Maersk Group and soon qualified as a Deck Officer, serving onboard all sized vessels and sailing on international waters.
She then qualified for her second license as a Master on Port Operations vessels, becoming Africa's first female dredge master. Her role requires that she works on dredgers, ships that remove sediments and debris from the bottom of lakes, rivers, harbours, and other water bodies.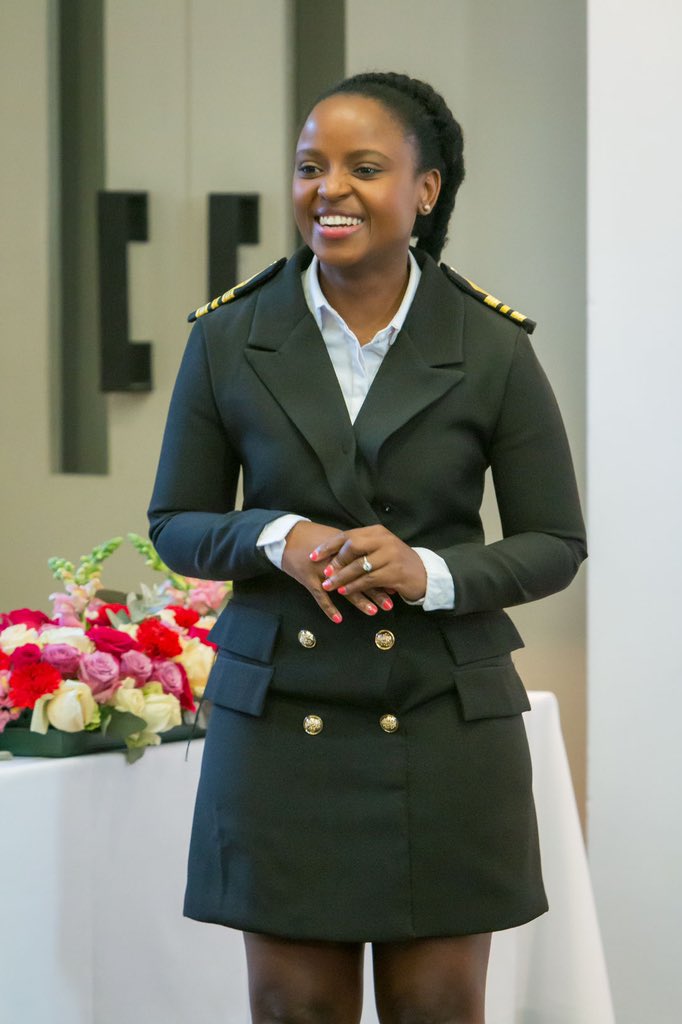 For over 12 years, Ngcobo has studied and taken advanced dredging training in the Netherlands and garnered experiences in international Merchant shipping. She is currently a Maritime Compliance Manager for Transnet National Ports Authority.
She was awarded 2014's youngest achiever by the Durban Premier and at 28, she was already sitting at an executive seat. In 2017, she got a Best Innovation Award for introducing International compliance standards. She is a Black Excellence Award winner for Leading Women In Scarce Skills.
According to her profile, she serves various maritime business boards and influential organizations within women, youth and leadership spheres ensuring continuous development of Africa's maritime professions through advocacy, education and awareness as well as strengthening the competitiveness and employment creating potential for Africans.
Passionate about Women and Youth Empowerment, Ngcobo focuses on providing sustainable tools for women to thrive whilst encouraging the youth to think outside the box. Ngcobo inspires bold global thinking with her public speaking and emceeing.
She is a mother and wife and also the founder of a mother's organization known as "Mamas Escape Club".  The organization encourages moms and equip them with tools to thrive through life challenges through the perks and woes of motherhood.
"I simply want to give life a chance, not only to survive but to thrive and to do so with some passion and compassion, some in humor and style. If my own journey so happens to motivate the next person, then surely life is worth a shot", she noted.
In this video, she shares the story behind her journey and the responsibility that comes with being a barrier breaker.