Treka Engleman, a black American woman, has an incredibly inspiring story of how she became the foster mother to three white children
Her long dream of always wanting to be a foster mother has been achieved and she cares less about what people think of her and her kids who are white.
"Yes I've had my fair share of stares while we're out in public, but we just keep walking by unbothered. I've had people ask me, 'Oh, are you babysitting?' and my response is no, they are my children. No questions asked. I never say 'foster children,' but my children. Because that's what they are and always will be," she said on Love What Matters
The then 30-year-old single black woman, who is a middle school math teacher and now a mother to three white kids, said love has no color in her home.
"Love is love, no matter the color."
Her challenging journey to become a mother of the three kids started in August of 2016 when she called St. Joseph Orphanage and was sent the schedule.
"There were two months of classes and it was a complete emotional roller coaster. Some classes were simple and some were hard to sit through. Hearing the stories about some children that go through foster care just brought tears to my eyes and broke my heart. I mean, I lost my mom when I was young, but I couldn't imagine being without my family. At that point, I wanted to take every kid in that I could," she said.
"One day, I decided to call my case manager and I told her I was considering taking a baby. She told me she would add it to my list. Little did I know that the very next day I would get a phone call! 'We have a five-day-old that needs a home.' I thought to myself, 'How old?!' She gave me a little background and I just couldn't say no. I told her yes, yes, yes he can come to my home. On December 8, 2016, Elijah Lee Hill came to my home. My heart just immediately dropped when they brought this tiny little baby into my home. As it turns out, he was my first placement, not to be my last!"
The following year on May 10, 2017, she adopted one of two sisters Alexis Bowman now 13 years old and then eventually on March 16, 2018, she adopted her sister Mercedes now 16, who was staying at a group home. Baby Elijah is now three years old and they are a happy family.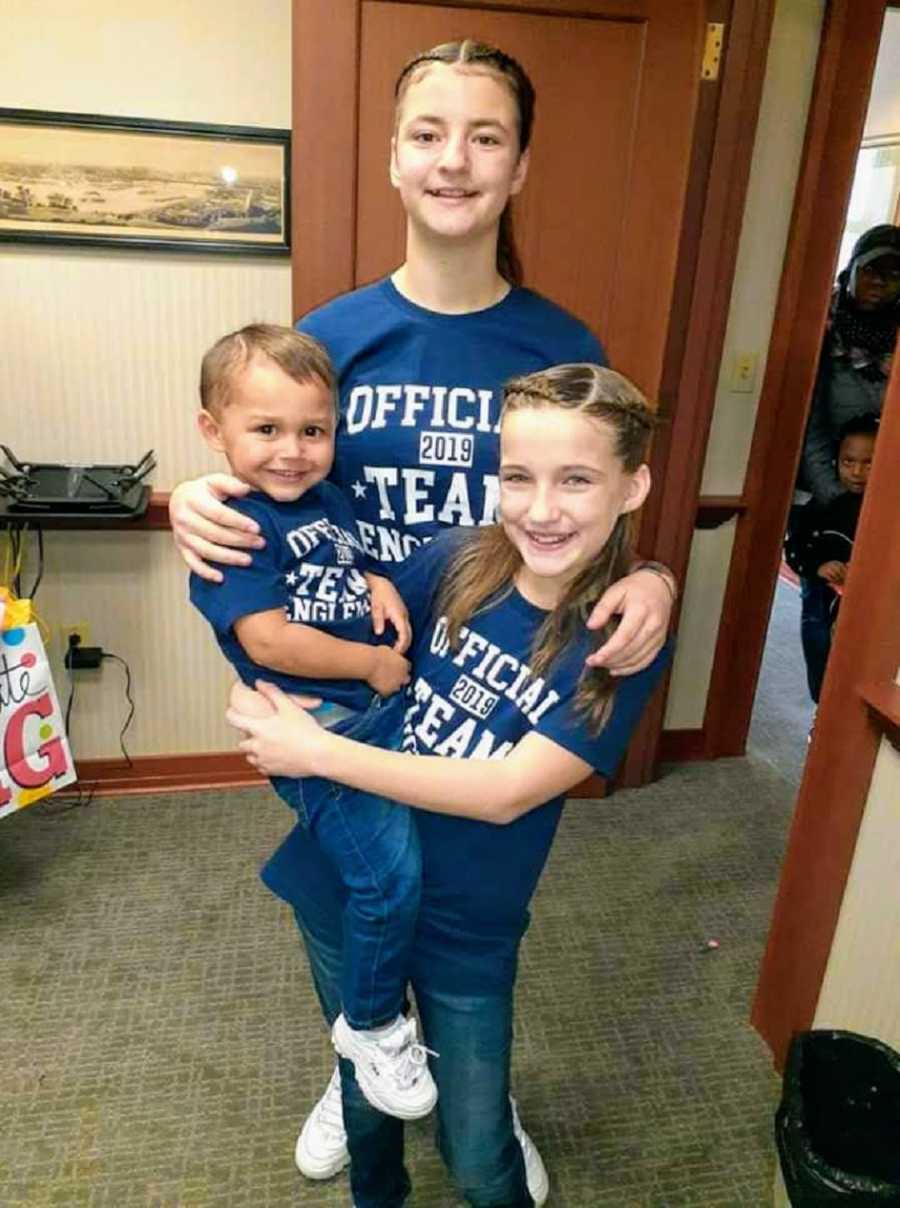 "I love these kids and I wouldn't have it any other way. They needed a home and I had more than enough to give them. They immediately became apart of my family. My family does not see color, just kids that needed someone," she wrote.
She has something to say to all those who discouraged her: "I am doing something that most couldn't do. These children are in a great home with a loving mother. Love has no color in my home and they are loved unconditionally. I've been talked about all my life and that has never stopped me from doing what I was put here to do. I have a purpose and I plan to fulfill it!"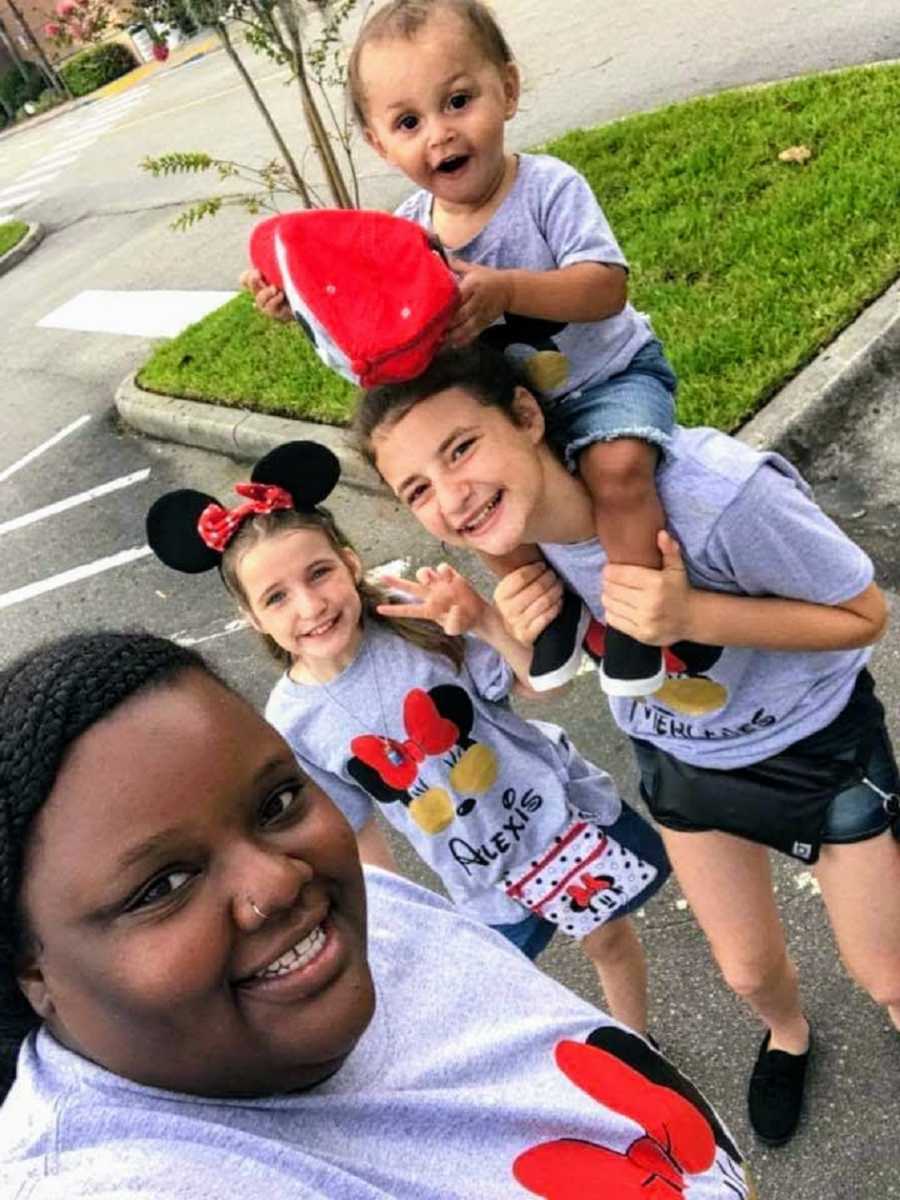 She is also urging anyone considering fostering or adopting to go for it. According to her, "Just knowing that you have helped a boy or girl find a home and a reason to be happy is one of the best feelings in the world. It doesn't matter if you're single, divorced, married, black or white. You can change someone's life!"
A GoFundMe has since been launched by Joequita Craddock to help the family cover needs and living expenses.