Lyndon R. Gardiner is the force behind the largest privately-owned airline in the Caribbean known as interCaribbean Airways. It is the leading regional airline serving more destinations across the Caribbean than any other airline.  It was established in 1991 as InterIsland Airways, Ltd. offering Charter Services.
In a bid to expand and involve international destinations and also acquire larger and faster aircraft, the company re-branded to become Air Turks & Caicos. The airline began offering scheduled domestic and regional services from its hub at Providenciales, Turks & Caicos, to multiple destinations in the Bahamas, Cuba, Dominican Republic, Haiti, Jamaica and Puerto Rico.
After 10 years of operating as Air Turks & Caicos, the company re-branded to interCaribbean Airways in 2013 to embrace new opportunities across the Caribbean.
Born in North Caicos in 1967, Gardiner is the fourth of six children. He spent the first 10 years of his business career in finance, before moving to Ft. Lauderdale to attend flight school. Gardiner purchased his first plane in 1991 and started providing an informal but popular on-demand air taxi service known as InterIsland Airways.
By 1999 Gardiner had acquired a small fleet and was running a full-fledged charter service. As a business-minded person, he strategically left the piloting to others while he focused on growing his airline.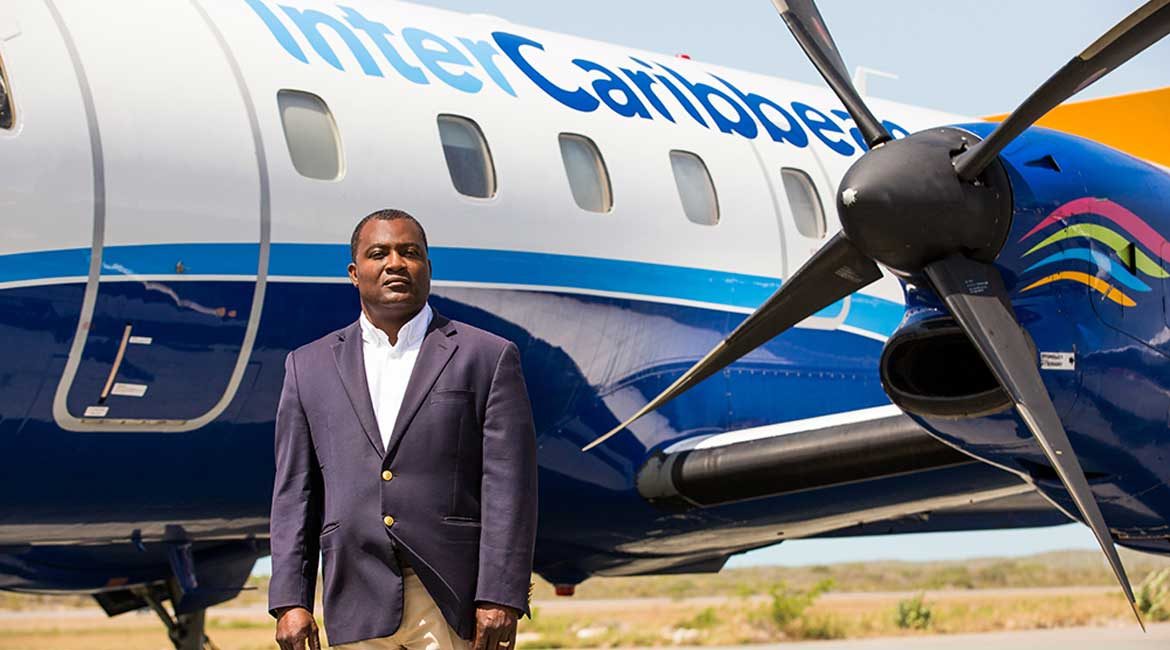 By 2004, he had acquired several more companies and gained widespread recognition for his efforts and was named Businessman of the Year. The company has since grown with an ever increasing passengers, serving cities plus interline airline partnerships.
Based in the Turks & Caicos Islands, last year interCaribbean Airways joined the jet age operating EMB 120, Twin Otter, and ERJ145 aircraft. It serves 22 cities, connecting Turks & Caicos, Antigua, the British Virgin Islands, Puerto Rico, the Dominican Republic, Cuba, Haiti, Jamaica, the Bahamas, the US Virgin Islands, Dominica, and St. Maarten/St. Martin.
Domestic flights are provided in Jamaica between Kingston and Montego Bay, as well as, flights within the Turks & Caicos archipelago.
"I believe what is needed in the Caribbean is for us to have a network that complements each other. We need to have schedules and networks that are integrated and that will offer the best opportunity both in terms of travelling and will also offer them a certain level of redundancy, which I think is quite important," Gardiner said in a recent interview.
Today, Gardiner is the founder and chairman of the InterIsland Aviation Services Group, which provides a complete roster of aviation services in the Turks and Caicos Islands and the Northern Caribbean region.
His company consists of InterCaribbean Airways (formerly Air Turks and Caicos), Caribbean Aviation Maintenance Services, Provo Air Center and FlightSupport, Ltd. Gardiner's companies are among the largest employers and privately-owned companies in the country.