Many South Africans are often greeted with disturbing stories of rape in the country, but the story of an Eastern Cape mother protecting her daughter from rapists took centre stage in 2017. Rape and violence against women have been an ongoing problem in South Africa, with children and teenagers being the worst affected.
The woman had stabbed her daughter's rapists, killing one of them and injuring two others. She was labelled "Lion Mama" for the way she fiercely defended her daughter.
"I would have thrown myself to a lion to protect my daughter and I am sure many mothers would have done the same," said the 57-year-old woman, a few months after the assault.
Later identified as Nokumbonga Qampi, the Eastern Cape woman's story touched the hearts of many South Africans who mounted a public outcry when she was arrested and charged with murder. They wanted the charges against her dropped considering the circumstances surrounding the case.
Qampi lived in a tiny two-room shack with her daughter and grand-daughter near Zwartwater in the Eastern Province. She was preparing dinner in her home in the night of September 2017 when she received a phone call that her daughter, Siphokazi, then 27, was being raped by three men well known in the community.
The caller, her daughter's friend, said Siphokazi had been dragged into an uncompleted building by the three men who had begun gang-raping her. Failing to get a reply from the police, Qampi picked up a kitchen knife and headed to the site to save her daughter.
When she got close to the building where her daughter was being assaulted, 3 km away from her home, she could hear her daughter's screams. Qampi burst through the door of the building and met a disturbing scene – three naked men who were taking turns with her daughter.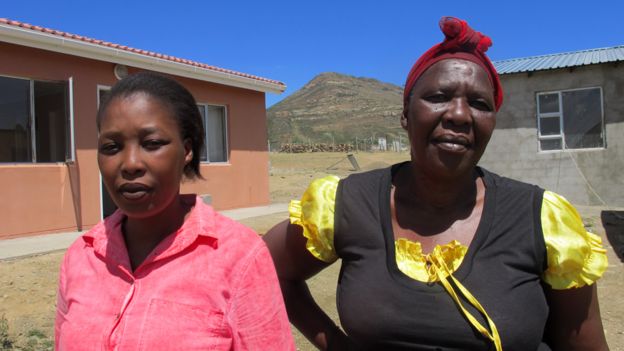 The desperate mother would later describe what happened afterwards as a frenzied attack, as she stabbed the three men, killing one of them, Zamile Siyeka, and injuring two of his accomplices.
"I was scared… I just stood by the door and asked what they were doing. When they saw it was me, they came charging towards me, that's when I thought that I needed to defend myself, it was an automatic reaction," Qampi told the BBC.
She comforted her daughter and took her to a friend's house nearby. Qampi was seen as a hero for saving her daughter and killing one of her rapists, thus, when she was charged with murder and two counts of attempted murder, it caused a major outcry in South Africa.
A fund raised $13,000 for her defence and a lawyer offered his services for free, but three weeks later, the charges were dropped by authorities – the National Prosecuting Authority. The two surviving rapists, Siyeka and Vuba, were both sentenced to 30 years in prison – a year later – each with five years suspended.
Addressing hundreds of her supporters outside court when she was released, Qampi said:
"I felt like an old baboon that has no friends, but today you showed me I have people and that I was not alone. Thank you.
"I am happy that the charges are withdrawn against me and I thought I was going to jail, but God was on my side."
"I was afraid but with the support of the people outside the court and those who filled the court, I was strong," she said.
Almost a year since the case ended, Qampi's daughter, Siphokazi, has decided to waive her anonymity in order to give encouragement to other rape survivors, the BBC reported.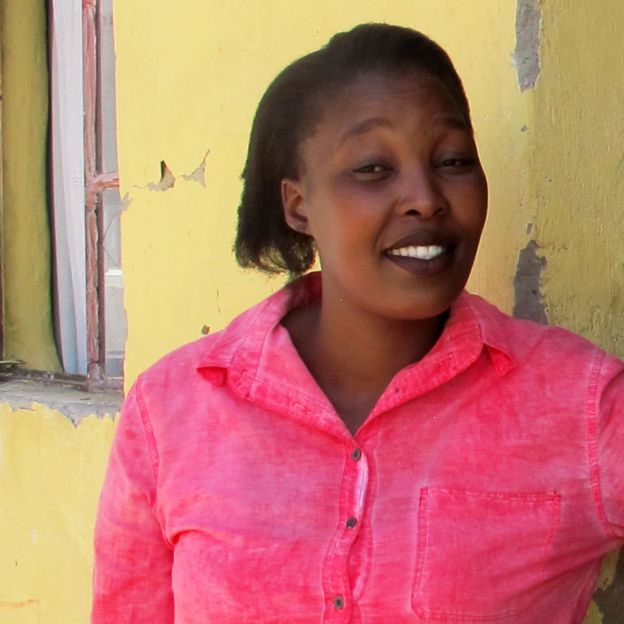 "I would tell a person that even after such an attack there is even life beyond it, you can still go back to society. You can still live your life," she said.
While in the hospital after the 2017 incident, Siphokazi told the BBC that she worried about her mother's fate.
"I wished that if she spent time in prison, I would be the one who would serve it on her behalf," she said.
She could remember little of the attack. Her mother only told her of what she knows now when she arrived at the hospital after being freed on bail. A week after the attack, Qampi and her daughter seemed to have given up.
"The mother was distraught," Buhle Tonise, the attorney who represented Qampi said.
"When you are meeting with people that are at that level of poverty, then you know most of the time they would feel that the mother is going to jail because she has no-one to stand by her side. The justice system is for those who have money."
Fortunately, following emotional and financial support from South Africans, Qampi was eventually left as a free woman and a hero when charges against her were dropped.
Her attorney, Tonise, recalls what Qampi's freedom meant to her daughter as well.
"After the case was withdrawn, she calls her daughter. For the first time ever I heard her daughter laugh. I think that's when [Siphokazi] said she also wants to see the guys going to jail."
Almost a year after the two surviving rapists were jailed, the "Lion Mama" is not harbouring any anger towards them. Instead, she hopes that the two can attain something positive in their lives in the future.
"I'm hoping that when they finish their sentence they'll come back as reformed or changed people," she said.
Researchers have found that South African women are raped and then murdered twelve times more every year than in the United States.
Police crime statistics released in September 2015 state that in 2014/2015 there were a total of 53 617 sexual offences reported to the South African Police Services (SAPS), translating into 147 cases per day.
There are so many other incidents of rape that go unreported due to reasons such as the fear of retaliation or intimidation by the perpetrator, the personal humiliation of being exposed as a victim of rape and the fact that many survivors lack access to services.
A report by The Trumpet states that one out of three South African girls will be raped before she turns 18, with women having a greater chance of being raped than of graduating from high school.
What is worrying is that out of those accused, only a few are convicted and protests against this inhumane act appear not to be loud enough.