One of the most sidelined American architects is African American architect Julian Francis Abele who is noted to have designed several important buildings including one of the world's most prestigious universities, Duke University and a part of Harvard University.
Julian Francis Abele became one of the first black architects in the U.S. in 1902 after finishing a two-year architectural drawing course at the Pennsylvania Museum School of Industrial Art in which he was enrolled in 1898. Before then, he studied mathematics at the Institute of Colored Youth (now Cheyney University) excelling exceptionally and giving the commencement address at the graduation.
While at the Pennsylvania Museum School of Industrial Art, he served as president of the Architectural Society. In 1901, he won an architectural students' competition for designing a pedestrian gateway which was built on Haverford College campus.
Right after school, his first job was to design a house for his older sister Elizabeth Abele Cook in Washington after he moved back to Pennsylvania to school at the Pennsylvania Academy of Fine Arts. He worked in the evening while as a part-time architect.
As a young architect, Julian Abele was noticed by prominent American architect Horace Trumbauer who owned an international architectural firm. While studying at the Pennsylvania Academy of Fine Arts, Julian travelled extensively throughout Europe and according to Biographical Dictionary of Philadelphia Architects, 1700-1930 by Sandra L.Tatman, it was there that he became heavily influenced by European architecture.
University of Pennsylvania's archives and records centre explains that after completing his course in 1906, Julian was immediately employed by Trumbauer in his architectural firm where he would spend a great part of his life rising through the ranks to become the second highest paid employee.
Julian first worked as an assistant to the firm's chief designer Frank Seeburger and took the position when Seeburger left in 1909. In 1938, after Trumbauer's death, Julian took his position and led the firm to design some of the most iconic buildings across the country.
Despite facing racial discrimination, Julian was one of the most sought-after architects and designers of his time being described as 'probably the most accomplished [black architect] of his era' in an article by Smithsonian magazine. Despite having so much relevance, he was not acknowledged for most of his work because he was black.
Several iconic buildings were designed by the Trumbauer firm but not all were designed by Julian, however, he is given full credit for single-handedly sketching the designs of what is now Duke University. His unique English Gothic and Gregorian designs for the buildings on the campus of Duke University in North Carolina are described as some of his most breathtaking designs. Julian also designed Duke University's Cameron Indoor Stadium, administrative building and the university's library.
He is also credited for designing the Widener Memorial Library at Harvard University. Aside these, Julian also designed the Philadelphia Museum of Art, the Free Library of Philadelphia as well as several mansions in New York. He was also part of the designers commissioned to design the white marble residence of tobacco millionaire James Buchanan Duke which was described as the costliest home on Fifth Avenue by the New York Times.
Julian is described as a smart man who dressed well in the finest of suits and spoke fluent French. Aside from architecture, he loved classical music as well as designing wood, ceramics, iron, copper, brass, precious metals stained glass, and made furniture, jewellery, paintings and lithographs.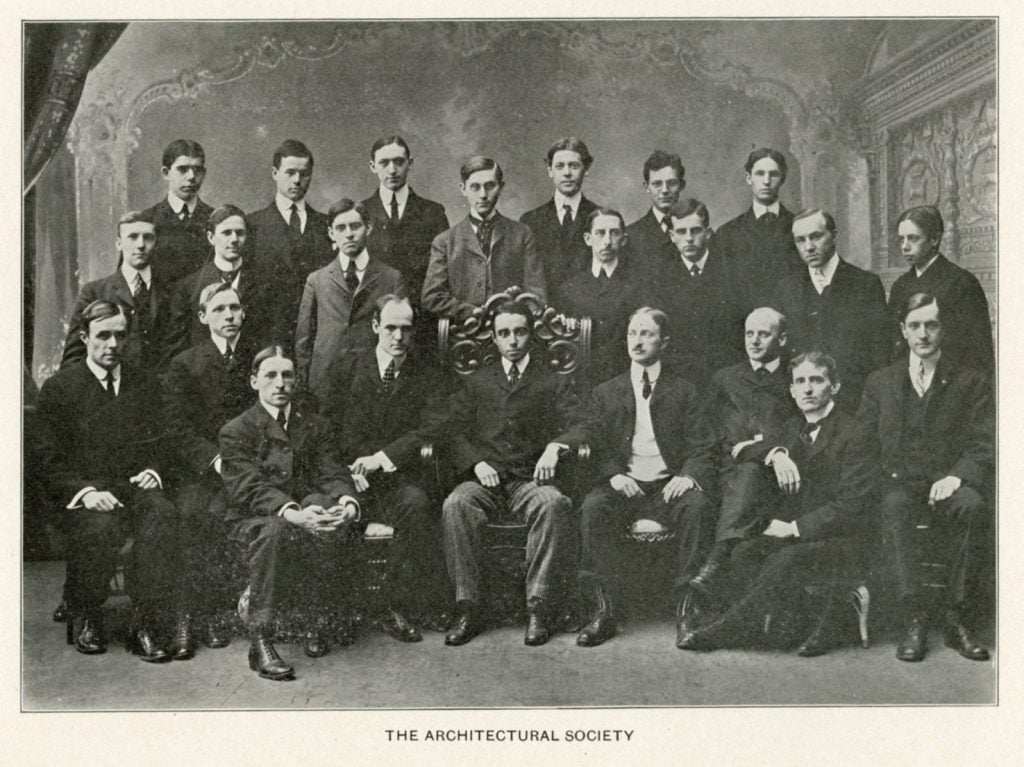 Even though coming from a very well to do home, this did not earn him enough respect and credit for his work so much so that he was denied access to hotels and the Duke University when he attempted to visit due to the Jim Crow rules. He was also not allowed to join the prestigious American Institute of Architects until 1942.
Julian married Marguerite Bulle and had three children but the two later separated. On April 23, 1950, Julian died in his home in Philadelphia leaving behind a legacy that would take years to recognize and be honored mainly because he was black.