Disgraced musician, R. Kelly, is once again facing fresh sexual accusations. This time, he is being charged with two counts of engaging in prostitution with an under-aged person in Minnesota.
According to Hennepin County Attorney, Mike Freeman, the new charges are from a 2001 incident when a minor, at the time, asked the singer for an autograph at a promotional event.
Kelly gave the girl his autograph and a phone number, the complaint states. When she called, she was directed to his hotel in Minneapolis and was met by someone she believed was a male member of his staff.
The complaint says that when she met Kelly, the two made small talk before he gave her $200 to dance for him. After settling on the amount, she agreed. He took off her clothes and then his own clothing, and he touched her sexually while she danced, the documents say.
It is unclear if R. Kelly, whose real name is Robert Sylvester Kelly, will respond to the new charges. His attorney, Doug Anton has said it's not clear if his client has even met the woman and said this might be a case of "revisionist history."
Hennepin County Attorney Mike Freeman added that the girl said she discussed going to Chicago with Kelly but that the two lost contact after he changed the number he had given her.
He said the girl, who is now a woman in her mid-30s, contacted law enforcement in January to report the encounter after other allegations against Kelly surfaced.
According to the CNN, attorneys corroborated some of her account with her brother, who saw her at Kelly's 2001 concert and confirmed that she told him she had been paid to dance for the singer. He said the sister didn't go into detail and he did not press her because she appeared uncomfortable talking about it.
R. Kelly has faced several charges in recent years. He was arrested in Chicago in July by Homeland Security Investigations agents and the NYPD Public Safety Task Force on federal sex charges.
According to the Associated Press, U.S. Attorney's Office spokesman Joseph Fitzpatrick confirmed that the singer, who was being held at the Metropolitan Correctional Center in Chicago, was handed a 13-count indictment in a federal court for the Northern District of Illinois.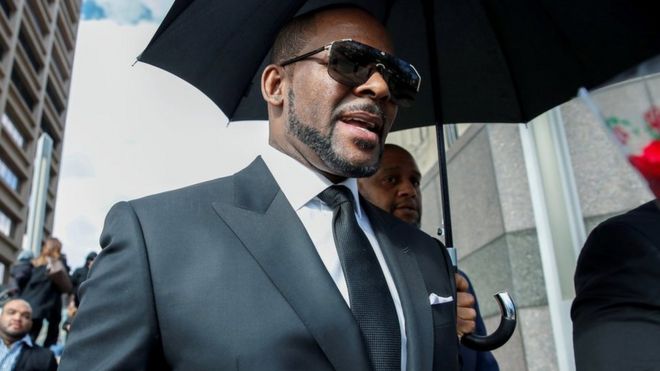 He has also faced accusations of abuse and manipulation of underage girls and women for more than 20 years. Only last week Friday, he pleaded not guilty in New York on several counts of racketeering, kidnapping, forced labour and sexual exploitation of a child.
Of the five unnamed women referenced in the indictment, three were minors. That indictment also alleges that he knowingly exposed at least one person to a sexually transmitted disease without disclosing it.