Rodney Harrison has made history as the first-ever black person to become the New York City Police Department's chief of detectives.
That is nearly in the organization's 200-year existence.
Harrison joined the NYPD as a cadet in 1991, becoming a police officer a year later and patrolled the 114th Precinct in Astoria, Queens.
Harrison became a detective in 1995 after he was promoted from the Narcotics Division where he was assigned in 1994.
According to Black History, Harrison who previously served as chief of patrol also worked in various commands in Patrol Borough Brooklyn South and Patrol Borough Brooklyn North—including the 71 Detective Squad, 73 Detective Squad and 73 Precinct—and Patrol Borough Bronx.
Harrison was elevated to his role on Wednesday, December 4 by the newly minted NYPD Commissioner Dermot Shea.
The appointment which would make history came exactly one month after Mayor Bill de Blasio came under scathing criticism for overlooking another top black officer for the commissioner position.
In a statement, Shea described Harrison as "the total package" with wealth of experience. "He's a former detective, a former undercover. He's battle-tested. He was beyond ecstatic."
"Rodney has performed well with neighborhood policing," Shea said, adding, "I believe Rodney is the right person for the job."
A 28-year veteran of the NYPD, Harrison replaced Shea as the department's chief of detectives. On the other hand, he would also be replaced as head of patrol by his second-in-command Assistant Chief Fausto Pichardo.
Harrison has always had his eyes on becoming the first-ever black person to become Chief of Detectives.
He said: "I'm humbled to become Chief of Detectives, a position I've always strived for and will work tirelessly to build the strongest possible cases and bring those that commit crimes to justice."
"Rodney and Fausto bring tremendous leadership experience to their new positions, having served in critical executive roles, and leveraging Neighborhood Policing and precision policing to bring crime down to levels not seen since the 1950s," Shea further observed in his statement.
Speaking to Pix 11, Harrison who's a father of three daughters and married to a former NYPD Lieutenant, said growing up he had negative interactions with police officers.
"I've been [through] what I believe is unnecessarily stopped. Pulled over and my vehicle searched. Frisked. Now, we have neighborhood policing," Harrison recalled.
But he changed his mind about policing after joining the NYPD's cadet program in the early 1990s.
"Once I tried the cadet corps, an internship which helps pay for your college tuition, I saw some of the great work that NYPD does and how they give back," he said.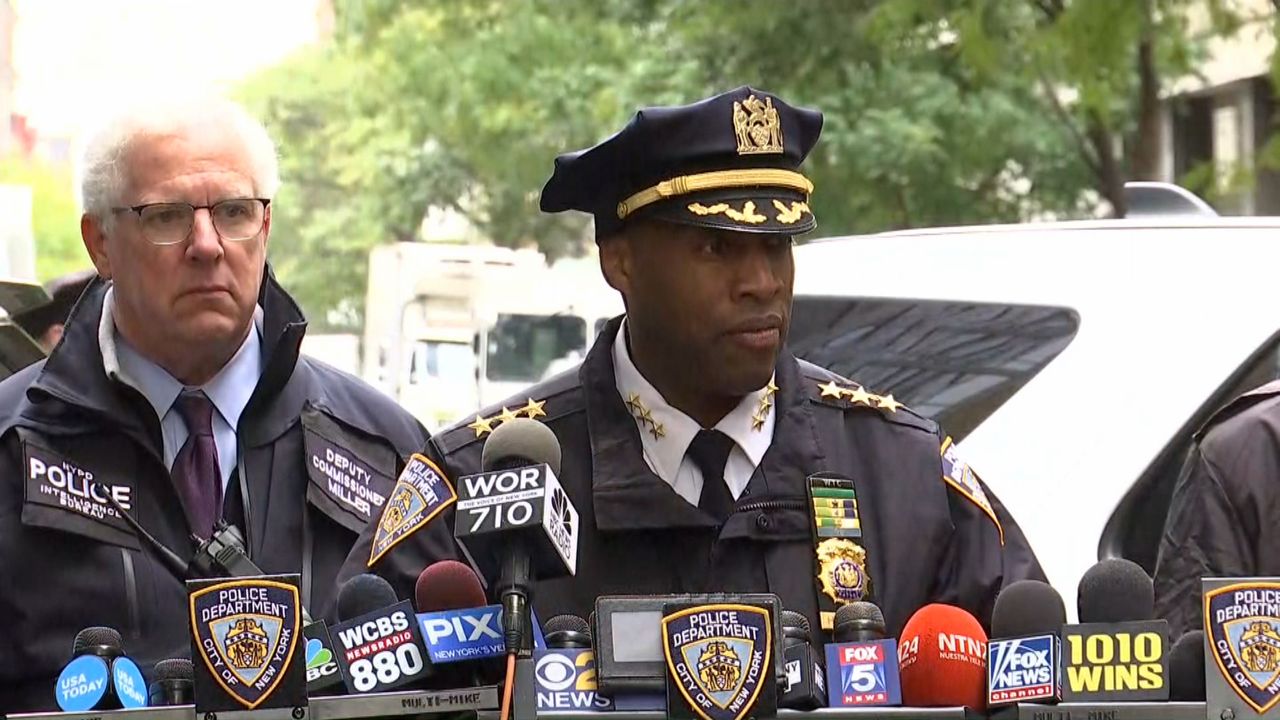 Raised in Rochdale Village by Carl and Dee Harrison, he experienced some dangerous moments during an assignment which gets his parents apprehensive.
"I'm an only child, so it's something my mother gets a little nervous about. But she's told me she's very proud of me," Harrison said.
"Some of my close friends got killed to gun violence…some of my best friends just happened to be at the wrong place at the wrong time," he said.
For Harrison his favorite time in the police department during his over two decades' career was "working undercover as dangerous as it was."
"There was a show called 'New York Undercover.' I wanted to be like that guy Malik Yoba!'"