All roads will lead to Cape Town, South Africa for the 2019 edition of Mr Gay World pageant where 24 finalists will compete for this year's crown.
The last-minute hosting duties for South Africa comes after Hong Kong pulled out as host following a halt on events around the LGBT community by the Chinese government. The finale is expected to be held at the Cape Town City Hall on May 4, 2019.
The contestants arrived in the country on April 28 and were warmly welcomed by the President of South Africa Cyril Ramaphosa who took to Twitter to wish the delegates well.
"As we celebrate the freedoms afforded to all people in South Africa and affirm the democratic values of human dignity, equality & freedom enshrined in our Constitution, I wish Mr Gay World delegates well and I hope you enjoy your visit to the most beautiful places in the world," he tweeted.
Prior to the main event, contestants will enjoy their Mr Gay World Experience for a week touring Cape Town and other parts of South Africa and in the process, indulge in activities that will earn them marks to help them come tops and win the crown on the final night.
This year, South Africa, Namibia and Botswana are the only African countries participating out of the 24 countries from Europe, Asia, North America, South and Central America and Oceania. The three African countries will be represented by South Africa's Chris Emmanuel, Botswana's Oratile Victor Phofhedi and Namibia's Rivelino Ronald Reinecke.
Started in 2009 with no age limits, the Mr Gay World competition was created to establish ambassadors for LGBT and human rights. Since then, it has brought more awareness to LGBT men and the freedom to express themselves openly.
The contest is slowly gaining grounds around the world and is set to pull a huge crowd after the big publicity and controversy that went into the 2019 Mr Gay World South Africa event.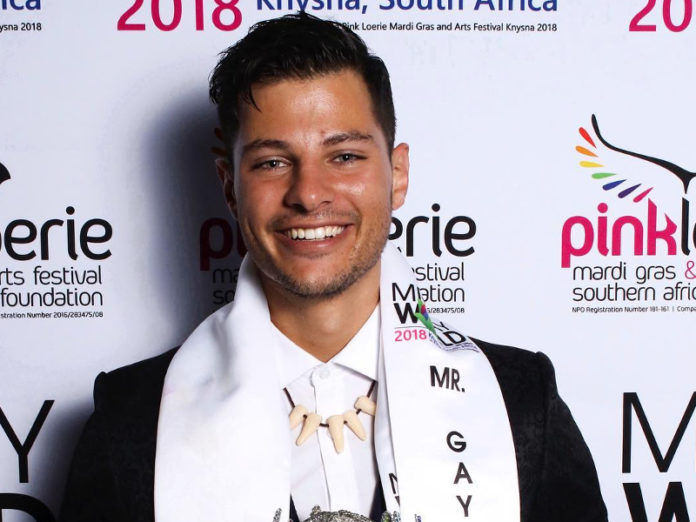 This is not the first time South Africa is hosting the event, however, it is the first time that the event is being held with much more freedom.