Davido has been on a great musical ride over the past couple of years, and it's just right and satisfactory that the hitmaker enjoys the fruits of his hard-earned labor.
Riding off the success of his 2017 sit single, Fall, after it was recently certified gold in the United States, the Nigerian superstar has another thing to smile about after purchasing a new mansion on the plush and exclusive Banana Island in Lagos, Nigeria.
Taking to Instagram to share his new home, the Risky singer couldn't help but share his excitement on some of the mansion's features, including a private elevator, which he revealed has always been a dream.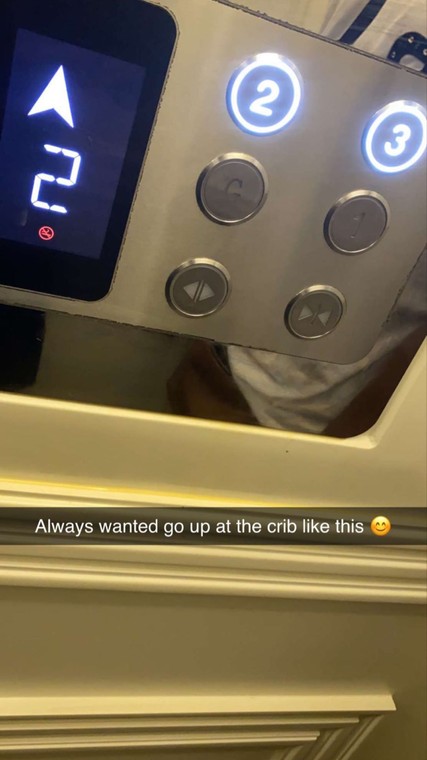 Take a look at some videos of the beautiful home below:
https://www.instagram.com/p/CA3LgmUnIER/
— Odion Bello-Audu (@odlanky30) May 29, 2020
— Odion Bello-Audu (@odlanky30) May 29, 2020
— Odion Bello-Audu (@odlanky30) May 29, 2020
Davido's recent milestone comes on the back of the musician gracing the cover of Billboard's special issue on Africa alongside compatriots, Tiwa Savage and Mr Eazi. In the feature, Davido spoke about the recent impact of African music on the global music scene.
"The music is amazing. The feeling you get from Afrobeats and African music is just different. When I was in school in America and would play African music, people would say, 'Yo, what's that? That sh*t's hard'," he said.
https://www.instagram.com/p/CAdBXHfBkiP/?utm_source=ig_embed
"They didn't understand what the artists were saying, but the feeling they got [from the music] was just crazy. People have always loved African music, but we didn't have the avenues to go worldwide. Back then, you actually had to have an African friend or come to Africa to experience it."