Much of the writing on civil rights history in Montgomery has been about the arrest of Rosa Parks, a woman who defied segregation laws by refusing to give up her seat to a white passenger on a bus. Her move, on December 1, 1955, started the boycott that would help galvanize the civil rights movement. But her stance did not just come out of nowhere.
In fact, she was not even the first woman that same year to have taken that stance. Nine months earlier in the same city, Montgomery, 15-year-old Claudette Colvin had also refused to surrender her seat to a white passenger.
She was dragged out to the street, arrested, and jailed. She had the same cause and same peaceful act of civil disobedience, yet, while Parks continues to be celebrated as a civil rights heroine, Colvin's story has received little notice.
Even at the time of the incident, she was seen as not the "right" protester around which to build the bus boycott movement.
The National Association for the Advancement of Colored People (NAACP) had wanted to use her case to challenge the segregation laws, but they decided not to because of her age and the fact that she got pregnant out of wedlock.
Meanwhile, Colvin would become one of the plaintiffs in the case that ultimately forced Alabama to change its law.
She would later in a 2009 interview argue that her skin colour might have prevented her from becoming that powerful symbol of the civil rights movement.
"My mother told me to be quiet about what I did," Ms. Colvin recalled during an interview with The New York Times. "She told me: 'Let Rosa be the one. White people aren't going to bother Rosa – her skin is lighter than yours and they like her.' "
Colvin was dark-skinned and was from a poor black family. Born on September 5, 1939, in Montgomery, Alabama, Colvin recalled in an interview with the BBC that there was segregation everywhere.
"The churches, buses and schools were all segregated and you couldn't even go into the same restaurants," she said.
Colvin, however, studied very hard and being in a segregated school, she also had a good background knowledge in black history.
"We learned about negro spirituals and recited poems but my social studies teachers went into more detail," she told the BBC.
"They lectured us about Harriet Tubman and Sojourner Truth and we were taught about an opera singer called Marian Anderson who wasn't allowed to sing at Constitutional Hall just because she was black, so she sang at Lincoln Memorial instead."
On March 2, 1955, Colvin and her friends closed from school and were riding home on a city bus when a bus driver told her to give up her seat to a white passenger.
"The white people were always seated at the front of the bus and the black people were seated at the back of the bus. The bus driver had the authority to assign the seats, so when more white passengers got on the bus, he asked for the seats."
At this moment, all the seats on the bus were taken.
"Colvin and her friends were sitting in a row a little more than half way down the bus – two were on the right side of the bus and two on the left – and a white passenger was standing in the aisle between them. The driver wanted all of them to move to the back and stand so that the white passenger could sit," the BBC described the scene.
Three of the students reluctantly got up from their seats but Colvin refused.
"If she sat down in the same row as me, it meant I was as good as her," Colvin told The New York Times.
Standing her ground, Colvin told the driver she had paid her fare and that it was her constitutional right to stay where she was.
"I felt like Sojourner Truth was pushing down on one shoulder and Harriet Tubman was pushing down on the other—saying, 'Sit down girl!' I was glued to my seat," she later said.
The police were called and Colvin was dragged out of the bus and arrested on several charges including violating the city's segregation laws. She was taken to an adult jail instead of a juvenile detention centre. All alone in a small cell, Colvin got terrified.
"I was really afraid because you just didn't know what white people might do at that time," Colvin said.
After about three hours, her mother arrived with her pastor to bail her out.
"My mother knew I was disappointed with the system and all the injustice we were receiving and she said to me: 'Well, Claudette, you finally did it.'"
When she got home, the whole family, including people in the neighbourhood stayed up all night over fears that her home would be attacked, possibly from the Ku Klux Klan.
Being the first to be arrested for challenging Montgomery's bus segregation policies, Colvin's story spread and made a few local headlines, but when Parks took the same stance nine months later, her story received worldwide coverage.
Parks was a seamstress and also a secretary of the Montgomery chapter of the NAACP. Colvin knew Parks as someone who would always fight for the freedom of black people, and she believed that she was the right person needed to become the face to challenge segregation laws because of her works with the NAACP.
Colvin was apparently passed over because she was a teenager who also became pregnant out of wedlock.
"They said they didn't want to use a pregnant teenager because it would be controversial and the people would talk about the pregnancy more than the boycott," Colvin told the BBC.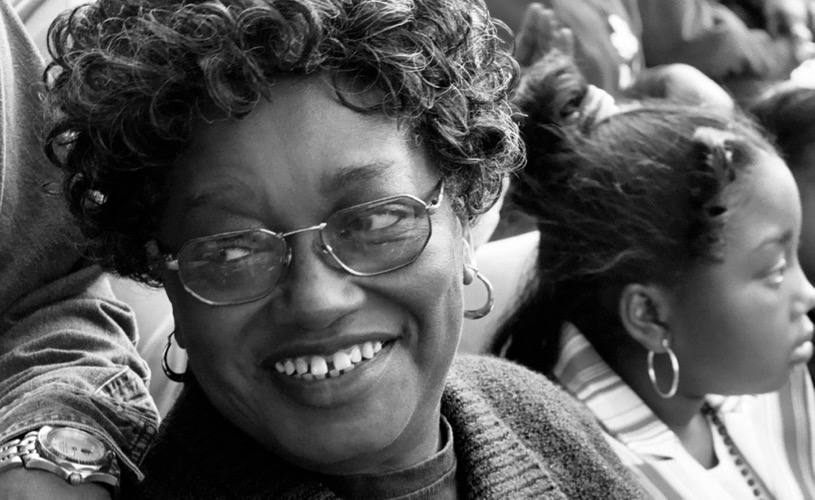 Colvin left Montgomery for New York soon after her arrest in search of anonymity. Some accounts said that she had, before this, been given probation following a court appearance. Critics subsequently described her as a troublemaker and she found it difficult to get a job.
In New York, she didn't make it known to people about her role in the civil rights movement, but she would later return to her home city to testify in the Browder v. Gayle, the landmark case that found bus segregation to be unconstitutional.
The Browder vs Gayle case would put the Montgomery bus boycott on the national stage, propel local leaders like Martin Luther King Jr. into prominent national figures, and spearhead the burgeoning Civil Rights Movement into a national issue. These civil rights leaders, black ministers and community leaders had organized a citywide bus boycott in protest.
On December 20, 1956, the U.S. Supreme Court ruled that segregation on the buses must end. This was based on the testimony of Colvin and three other plaintiffs who were also black women whom bus drivers had discriminated against.
The other women – Aurelia S. Browder, Susie McDonald and Mary Louise Smith -were arrested before December 1, 1955. But it was Rosa Parks' arrest that served as the spark for the Montgomery bus boycott.
Colvin, now 79, worked as a nurse's aide in a Manhattan nursing home for 35 years. She also had a second son who became an accountant in Atlanta. In recent years, she has received attention. In 2009, the writer, Phillip Hoose, published a book that told her story in detail for the first time.
Poet, Rita Dove also penned the poem "Claudette Colvin Goes to Work," which later became a song.
Although her role in the fight to end segregation in Montgomery may not be given that wide recognition, Colvin's efforts in the advancement of civil rights can never be underestimated.
"Claudette gave all of us moral courage. If she had not done what she did, I am not sure that we would have been able to mount the support for Mrs Parks," her former attorney, Fred Gray, said.