On this day in 1977, the Horn of Africa nation of Djibouti gained independence from France. Known for its beautiful crystal clear beaches and islands as well as beautiful mountains that are a feast to the eyes, Djibouti is definitely a tourist's paradise.
With its strategic position at the Horn of Africa, Djibouti is also known as the home of the lowest point on the continent. This point is Lake Assal, the second saltiest lake outside Antarctica, and just 20km from the lake is Goubet Al-Kharab, referred to as the Island of the Devil, Devil's Island or the Devils Cauldron.
The Goubbet is a cove surrounded by lifeless and arid cliffs 600 meters high (1,969 feet). It is found in the heart of an active volcano called Ardoukoba, with deep waters and strong currents. One tourist once stressed that "diving in the Devils Cauldron is not for holiday divers expecting spectacular visibility, no currents and friendly fish." And that is perhaps why fishermen have been avoiding the area, despite it having a relative abundance of marine life offshore.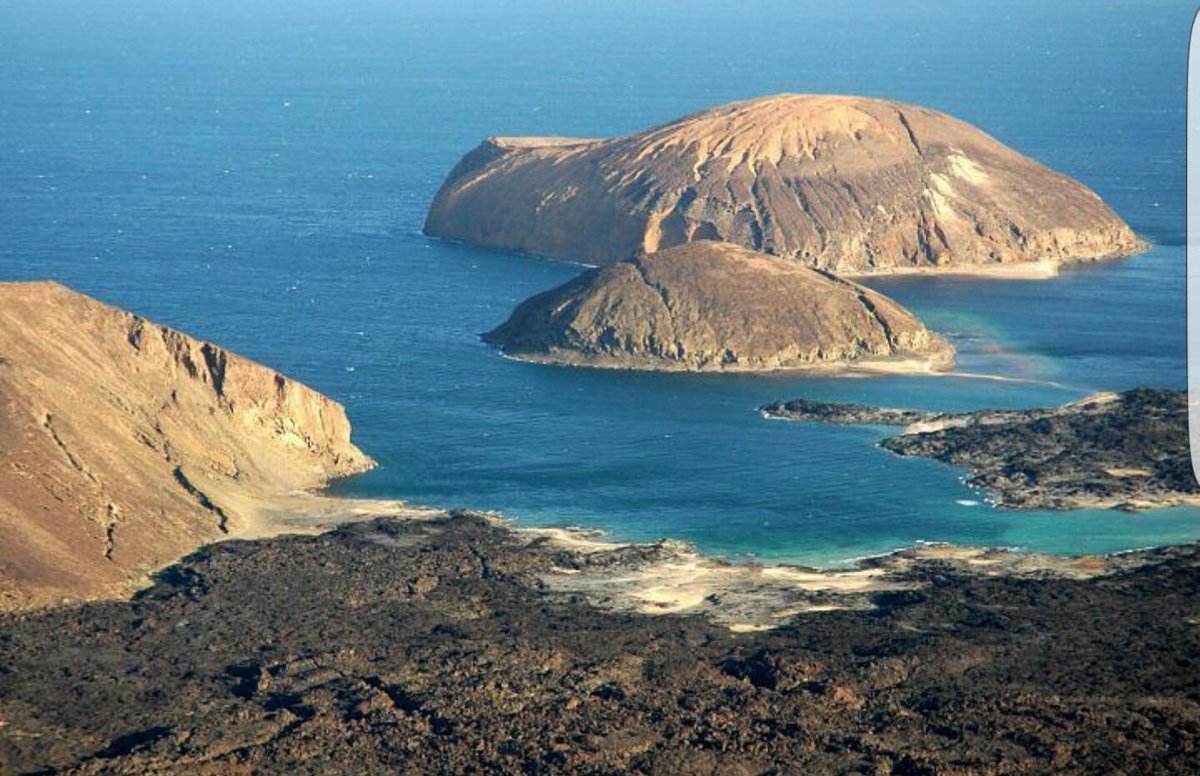 But that seems not to be the major reason. Legend says that maritime explorer Jacques Cousteau discovered an unidentified large mammal there. According to local newspapers at the time cited by Culture Trip, Cousteau and his team "conducted an experiment to explore the depths of the Goubbet by submerging a camel carcass in a cage. To their surprise, as they took it out of the water, they discovered that the cage had been entirely smashed and deformed, resulting in the disappearance of the carcass."
Since this story, locals have been staying away from the bay, saying that deadly creatures they call demons lie underwater and could cause harm to anyone who ventures the area, especially during sunsets or at night.
But French explorer Cousteau never showed any proof of discovering any creature there, and scientists believe that he used this legend "as a way to keep funding his pursuits."
Today, scientists and divers who have been to the Island of the Devil, visited by whale sharks year-round, have been sharing their experiences.
"As a body of water, the Devils Cauldron is neither huge nor deep. Together with a sun so hot that it would melt the Gates of Hell, this creates conditions ideal for a plankton explosion. It is full of plankton for much of the year, which makes the water greenish and keeps viz to 10-12m. However, this weak pea-soup consistency is what makes Djibouti so appealing to adventurous divers," an account by Divernet, an online resource for Scuba divers, wrote.
"For about forty minutes our little boat whizzed along at full speed…As we slowed down a small pod of dolphins came right up to the boat and later on a turtle bobbed past too. After about an hour, we spotted what we were really looking for, as the dappled body of our first shark made its way past the side of the boat and then disappeared. The real sighting came about twenty minutes later as an 8m long whopper swam right under the boat. As soon as it had passed, we all piled in after it with our snorkelling gear on. It was magnificent, and we followed it for about 100 metres before it disappeared into the depths, a guest blogger shared on Origin Travel.
Experts advise visiting the area when the winds are favorable, and the good news is there are tour companies that organize these visits.