Many believe that Claude Johnson became famous because he was a light-skinned African American who benefited from not having to deal with the struggles several darker skinned African Americans dealt with. In fact, due to this belief, his works and contributions have considerably been sidelined.
However, light-skinned or not, the artworks of Claude Johnson during his time is mentioned and celebrated especially for his interest in exploring the similarities and differences between African art and African American art while helping them find common ground.
Born in 1888 to a Swedish father and Cherokee African American mother, Sargent Claude was the 3rd of three children and the only one who was proud to identify as an African American and explore his history. Several of his siblings preferred to live in white societies and pass for white as life was seemingly interesting that way.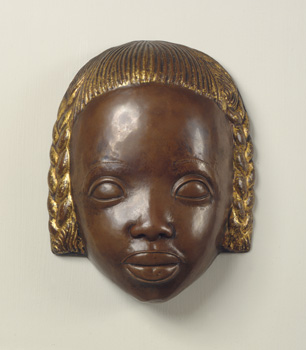 His interest in arts developed when he was sent to live with his uncle after the death of both his parents by 1902 when he was 14 years old. During the short stay with his uncle, he was heavily intrigued and influenced by his aunt's work as a sculptress who specialized in creating portraits of African Americans.
At school, Sargent studied music, art, and mechanical drawing and went on to pursue art at the Worcester Art School, A.W. Best School of Art and the California School of Fine Arts while working different jobs to survive.
By 1924, he began to look for places to display his works but found it difficult finding a place that suited his need of identifying as African American and displaying his works for the African American community.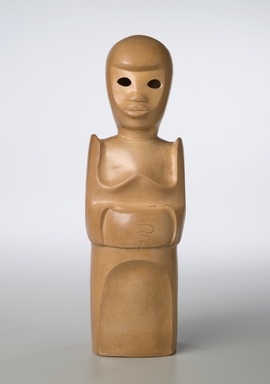 Finally, in 1926, he found the Harmon Foundation in New York where he began to display his work and gain considerable recognition even among the white community and winning the grand prize after the 1926 art display.
From then on he became a household name and was highly respected by Americans for being able to rise to fame before the Harlem Renaissance period. Claude is quoted as saying: "It is the pure American Negro I am concerned with, aiming to show the natural beauty and dignity in that characteristic lip and that characteristic hair, bearing, and manner; and I wish to show that beauty not so much to the white man as to the Negro himself. Unless I can interest my race, I am sunk. Also, Negroes are a colorful race; they call for an art as colorful as they can be made."
By the 1940s he worked on several private commissions and exhibited his works all over the USA.
His sculptures and art pieces depicted the true representation of the African American as compared to the rather exaggerated depiction by white artists. His works also expressed issues of racism and underrepresentation as well as evoked a certain level of emotion as well.
Although he became highly respected and known, till his death he worked odd jobs to support himself and survive gaining a little more income on huge projects he worked on.
Some of the projects he worked on included an organ screen carved of redwood in low relief for the California School of the Blind in Berkeley which was completed in 1937 and installed in the school's chapel. He decorated the interior of the San Francisco Maritime Museum in Aquatic Park and also designed two eight-foot-high cast stone figures, which were displayed around the fountain in the Court of Pacifica. He also designed three figures symbolizing industry, home life, and agriculture for the Alameda-Contra Costa Building at the Exposition.
Although he was widely known, Claude suffered from not being accepted properly into the black community because he was light skinned.
Claude died of a heart attack in his home in 1967 leaving behind a daughter he had with his African American wife. The couple had separated earlier and his wife had died years before he passed.
For the few artists who know his works, he is regarded as a pioneer of true representation of the African American paving way for diversity and acceptance in sculpture and art.
Several of his works have been preserved and are auctioned every now and then for up to a million dollars.