Lady Ademola, as she is popularly called, was born May 21, 1913, as Oloori Kofoworla nee Moore to the Egba royal Yoruba family of Western Nigeria.
Her father, Omoba Eric Olawolu Moore was a prominent lawyer who married an African American returnee Aida Arabella, a descendant of Scipio Vaughan, a former slave and artist who encouraged his children to return to Africa and be prominent people rather than toil in the lands that once enslaved their parents.
Lady Ademola's birth into a rich home enabled her access to quality education and an upright upbringing. After spending her very early years in Nigeria, she was taken to live and school in the UK and USA where her father believed she would attain the best of education that would make her a great woman in society one day rather than marry into a rich home and become just a wife.
Lady Ademola attended Vassar College in New York and later moved on to Potway College in Reading, UK and then St Hugh's College in Oxford. By 1935, she had developed a keen interest in English, Literature and Education. Her stellar educational performance earned her admission into Oxford University where she later graduated with a degree in Education and English by the time she was 22 years old. This milestone made her the very first African black woman to earn a degree from Oxford University.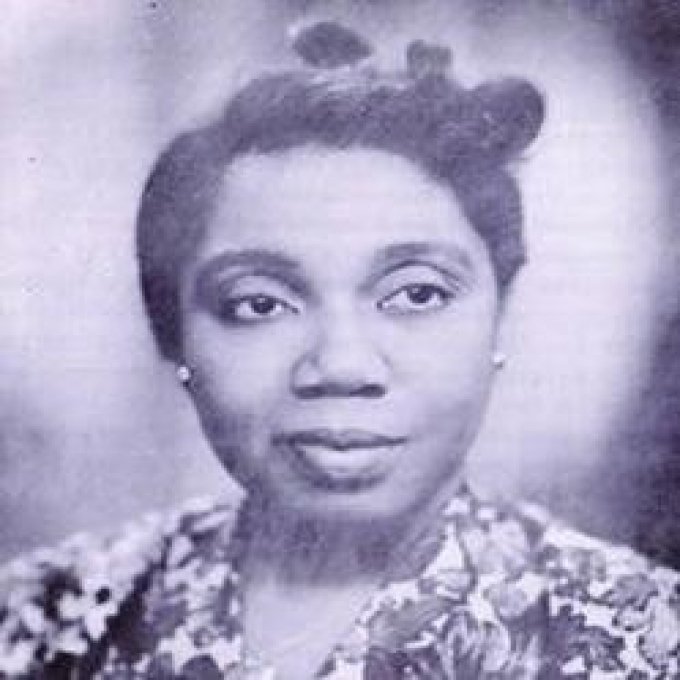 Lady Ademola is also celebrated for writing a short autobiography that boldly spelt out the challenges of blacks in a white world using her life as an example. The 21 paged paper challenged British stereotypes about Africans that needed to change for the benefit of the next generations of Blacks who would find themselves in a western environment. She wrote the paper while a student at Oxford University. While at Oxford University, she became very close friends with the British historian Dame Margery Freda Perham who is known to be part of the pioneers of African studies in the UK.
Soon after graduating from Oxford in 1935, Lady Ademola moved back to Nigeria where she was immediately offered a teaching position at Queens College in Lagos which she accepted. In 1939, with her father's approval and satisfaction in the direction of her career, Lady Ademola married Omoba Sir Adetokunbo Ademola who became the Chief Justice of the Supreme Court of Nigeria from 1958 to 1972 and the first chancellor of the University of Benin. Omoba Sir Adetokunbo Ademola was a Prince and son of Oba Sir Ladapo Ademola II, Alake of the Egba Clan.
After her husband became a knight, Lady Ademola and her family moved to Warri due to her husband's posting. While in Warri, she took a teaching job at Warri College where she joined the literary scene and grew it, encouraging more women to read and write.
She later moved to Ibadan with her family and was elected as the president of the National Council of Women Societies in 1958 where she fought for women's rights and representation in Nigeria.
Despite her hands being full with raising five kids, teaching and leading the women's council, Lady Ademola still had the time to do several other things. She helped establish two girls schools, New Era Girls' Secondary and Girls Secondary Modern School both in Lagos for more girls make it to school. She was also appointed the secretary of the Western Region Scholarship Board and the director of the board of trustees of the United Bank for Africa.
In her free time, Lady Ademola spent her time writing books for children which she later published to encourage reading in the country.
For her contribution to Nigeria, Lady Ademola was awarded the membership of the Order of the British Empire By Queen Elizabeth in 1959 and was also awarded membership of the Order of the Federal Republic in Nigeria. She passed away on May 15, 2002, at the age of 88.