Egypt has reopened its oldest pyramid – Djoser – which is reportedly the world's oldest monumental stone building to the public.
Back in 2006, the Egyptian government embarked on a project to restore the structure following years of abandonment and the risk of collapse.
Built in the Saqqara funeral complex, under the rule of king Djoser outside the royal capital of Memphis, the Djoser Pyramid is 60 meters tall.
The pyramid comprises multifaceted halls and courts which was constructed during the time of the second king of the third dynasty of ancient Egypt, king Djoser, whose sarcophagus has been restored.
Egypt's step pyramid of Djoser consists of six stacked steps over a burial shaft tomb that is 28 metres deep and seven metres wide.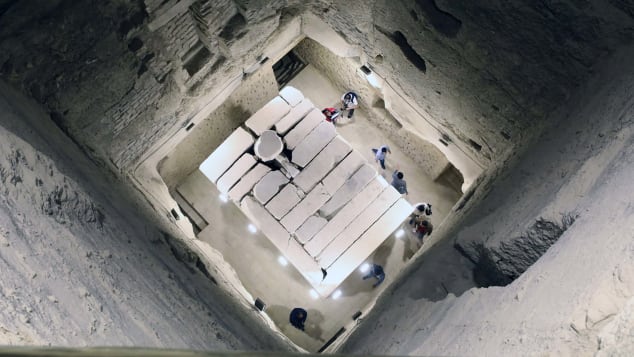 Made solely of stone and built of six stacked terraces, Djoser Pyramid is about 4,700 years old and it is a UNESCO World Heritage Site.
It is "the first building in the world made entirely of stone", Antiquities and Tourism Minister Khaled El-Enany said during the reopening.
Imhotep is considered to have been the architect of the oldest pyramid. Described by some as the world's first architect, Imhotep was a priest, vizier to King Djoser – a poet, physician, mathematician, astronomer, and an architect.
According to state news outlet, Al-Ahram, the restoration cost $6.6 million and it includes the refurbishment of the ancient site, collapsed ceiling blocks, a burial chamber and corridors.
A new lighting system and disabled access were installed as part of the restoration, and there are also hieroglyphs from the Book of the Dead inscribed on one of the chamber's walls.