Grammy award-winning reggae musician Ziggy Marley has revealed he started smoking weed from the age of 9 after his father, Bob Marley gave him the go-ahead.
Though the 50-year-old admitted his legendary father, who globalized the Reggae genre shouldn't have allowed him to smoke at the very young age, it did not pass as something weird or shunned upon in their culture and religion, The Daily Mail reports.
"Smoking marijuana wasn't considered a bad thing in Rastafarian culture", he told Reader's Digest.
"It wasn't something to hide from the kids.
"I can't even remember when I had my first 'spliff', I was around nine. I was very young, too young."
He also added that his father probably made a mistake though he was still adamant it is part of their culture.
"I wouldn't have let myself do it in my father's place," he said.
"But it was a part of our religion – we're one of those ancient cultures with traditions that modern society wouldn't accept"
Ziggy, who is the eldest son of Bob and Rita Marley also explained his basis behind smoking marijuana consciously at a young age, clarifying why it was not for recreational purposes, The Daily Mail further reports.
"When I first consciously decided to smoke weed as a teenager, I approached it from a spiritual point of view," he said.
"It's given me more insight into myself and into my spirituality, and I use it as a form of influence when reading scriptures and books about spirituality. I use it to give me a different perspective so that my mind isn't in the same place that it normally is. I turn into a shaman.
"It was never just about getting high – I educated myself about it in terms of how Yogis in India use it and I went down that route with it, I didn't go down the "fun" route."
As of 2018, Bob Marley is the fifth top-earning dead celebrity, according to Forbes. His estate, now named House of Marley, is managed by four of his children, Rohan Marley, the brand officer of the estate; Cedella; Stephen and Ziggy, while the rest sit on a board and share the proceeds evenly.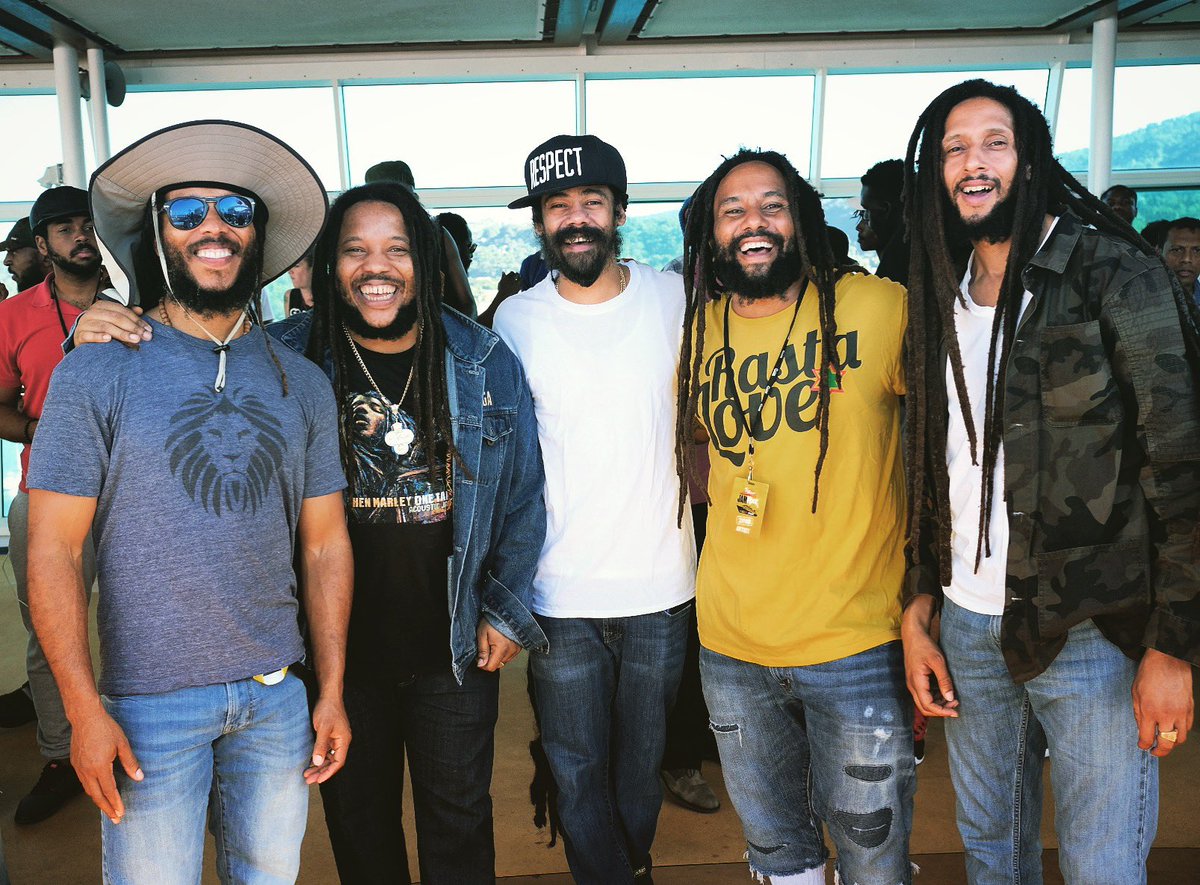 The proceeds are derived from the sale of products in more than 48 countries, according to Forbes, which included headphones, Marley Natural cannabis, smoking accessories, Get Together portable speakers (which logged $6 million in sales in 2016) and Smile Jamaica earphones ($8.1 million).
The Marley family have hired a team to help run House Marley and to deal with the unauthorized use of Bob's name and likeness. Forbes estimates that unauthorized sales of Marley music and merchandise generate more than half a billion dollars a year, though the estate disputes this.