"Don't let the world convince you that it is not possible," stated South Sudanese model Adut Akech, who has been named the model of the year at the 2019 Fashion Awards.
Akech, who was nominated alongside Adesuwa Aighewi, Adwoa Aboah, Kaia Gerber and Winnie Harlow, was recognized at the Royal Albert Hall in London, UK.
The 19-year-old model stunned on the red carpet with her strapless green Valentino gown.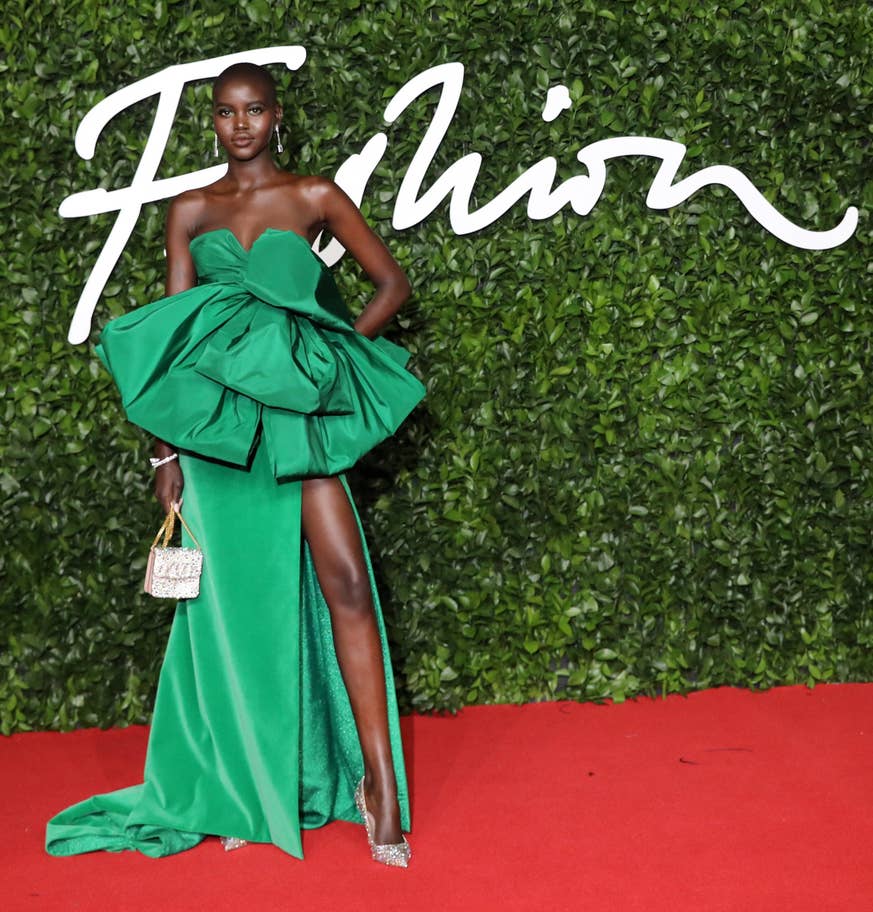 More astounding was her speech on diversity in the fashion industry as she collected the prize for Model of the Year.
"It is important for all of us to remember that someone like me winning this award is a rarity," Akech said.
Encouraging youngsters to dream big, she said: "This is for the young women and men who found representation and validation in my work. I want them to never be afraid of dreaming big like I once did."
She added: "Whatever it is you want to do, whether it's modelling or acting or medicine, you should never doubt yourself."
Even though Akech became a refugee at seven years old, she has been instrumental in the modelling industry since she made her professional runway debut for Yves Saint Laurent in the designer's spring/summer in 2017.
Born in South Sudan in 1999, Akech was raised in Kakuma, Kenya before moving to Adelaide, Australia with her mother at the age of seven. At age 12, she walked in a fashion show for her aunt who owned a boutique in Adelaide.  
"The minute I stepped onto the runway I was like, 'This is it, this is what I wanna do'," she told Vogue.
Since then, her career has boomed with campaigns for Valentino, Prada and Tory Burch under her belt, amongst many others and also adorning the cover of Australian Vogue.
"Waking up to this, Industry's voted 'Model of The Year!! I honestly did not see this coming my way. Thank you so much to everyone in the industry who has taken a chance with me this year. Thank you from my heart to every designer, photographer, stylist, makeup artist, hairstylist, casting director and many more who voted me for this title. It means so much to me. Thank you to all my agencies and agents for all that you for me," she said on Instagram reacting to her award.
Despite winning the most coveted fashion title, Akech who is so keen and outspoken about racism and augmenting the stories of her fellow refugees said racial diversity in the fashion industry still needs to be tackled. "It's a great achievement, but we haven't reached our end goal yet," she said.
The Fashion Awards are moderated by 2,500 key members of the fashion industry who nominate, and then elect, the winners.