If you are a fashion enthusiast, then chances are that you know the designer Angela Dean. She is the brain behind most of the styles and designs of your favourite celebrities in Hollywood.
She has designed for celebrities such as Madonna, Oprah Winfrey, Patti LaBelle, Natalie Cole, Chaka Khan, Katy Perry, Paris Hilton, and a host of others, who have graced the Grammys stages and the Academy Awards' red carpets.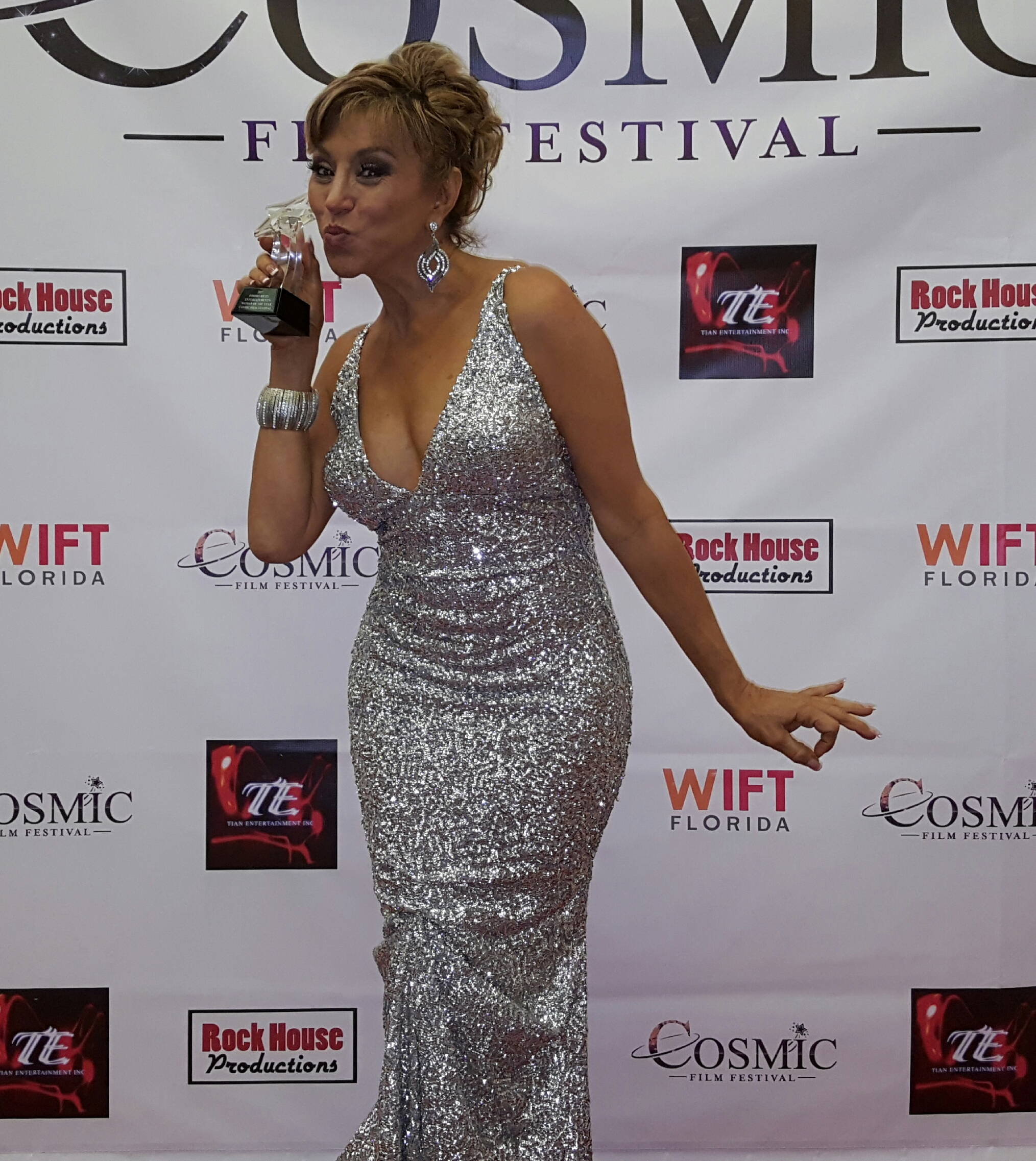 Dean graduated from the Fashion Institute of Design and Merchandising and started designing for various fashion companies.
Her designs and creations have adorned magazine covers, concert stages, and the Oscars. She designed the largest selling cover in the history of Essence Magazine, the 2000 "30th Anniversary Edition" that featured the eight leading ladies, Queen Latifah, Halle Berry, Jada Pinkett Smith, Vivica A. Fox, Loretta Devine, Regina King, Elise Neal, and Michael Michelle.
Describing her work on making designs that fit and suit different body shapes she said, "Celebrities are not different from the rest of us in their frustration of finding clothes that fit them well".
"Helping real women with real bodies find solutions that respond to their needs is the source of my passion and inspiration. It is not about striving for a beautiful image in a fashion magazine that nobody can reach. My work brings out the beauty that lies in all women no matter what size they are," she added.
In the early 1980s, Dean opened a boutique on the world-famous Melrose Avenue called "DeanZign" and she became the toast of Hollywood at the time.
Remember Madonna's bullet bustier in 1987? She created the original bustier worn in Madonna's "Open My Heart" video and the famous lace-up metallic gold bustier that Madonna wore on her tour.
That bustier brought about a new trend as people began wearing lingerie as outerwear. In 1990, Jean-Paul Gaultier did a rendition of her original version of Madonna's bustier that she wore in her "Blonde Ambition" tour.
In a quest to cater to the needs of women who want to enhance their different body types, Dean created the shapewear, called "Shaped by an Angel" from post-surgical compression fabric that reduces cellulite and enhances blood flow.
Shaped by an Angel has been described as "a revolutionary shapewear line that transforms women's bodies". Its fabric is made with anti-microbial fibers to prevent bacteria and keeps the garment odor-free.