You have probably heard of the tallest man on earth, the longest-serving politician and other interesting characteristics that have found their way into the Guinness Book of Records over the years. Putting height and politics together, we now have the tallest politician in the world.
A black New York City Councilman from Brooklyn was certified by the Guinness World Records on Wednesday as the tallest politician in the world standing at 6-foot-10 (208 centimetres).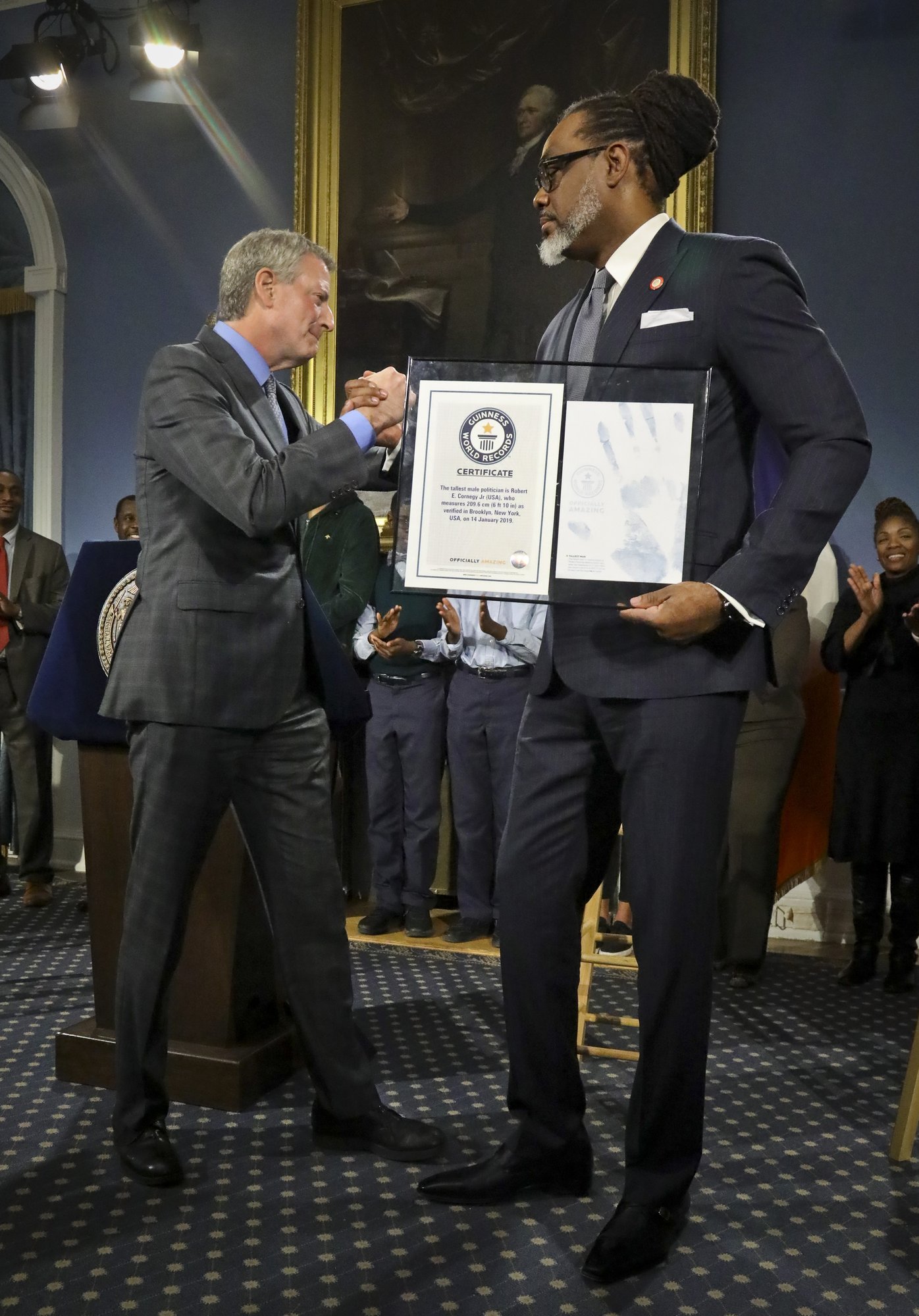 Robert Cornegy Jr. was finally acknowledged by Guinness World Records after he went for the title two years ago in 2017.
Councilman Robert Cornegy Jr. was awarded the certification by the Guinness World Records at a public event at City Hall on March 27 after officially being certified on January 14, 2019.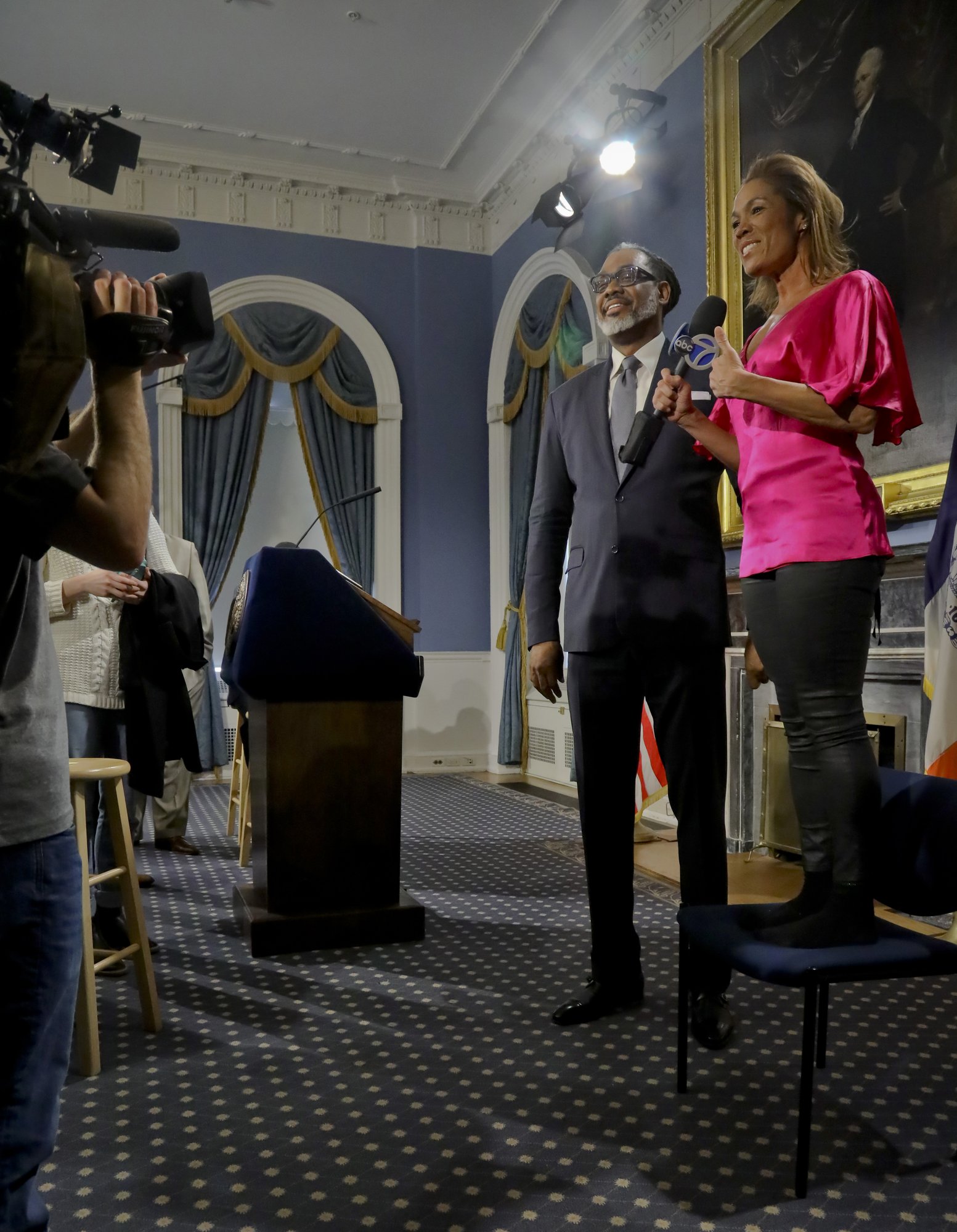 Speaking at the event, Robert Cornegy Jr. admitted that being tall came with it's up and downsides and was particularly challenging when shopping.
The African American councilman takes over the tallest politician crown from former British politician Sir Louis Gluckstein who was 6-foot-7-1/2 inches (202 centimetres). He died in 1979.
Currently, the tallest man to hold this record, Robert Cornegy Jr. has since 2013 held the position of councilman after winning the seat. Before becoming a politician, he spent a great part of his youth playing basketball in school all the way through university and played professionally for a short while in Isreal and Turkey.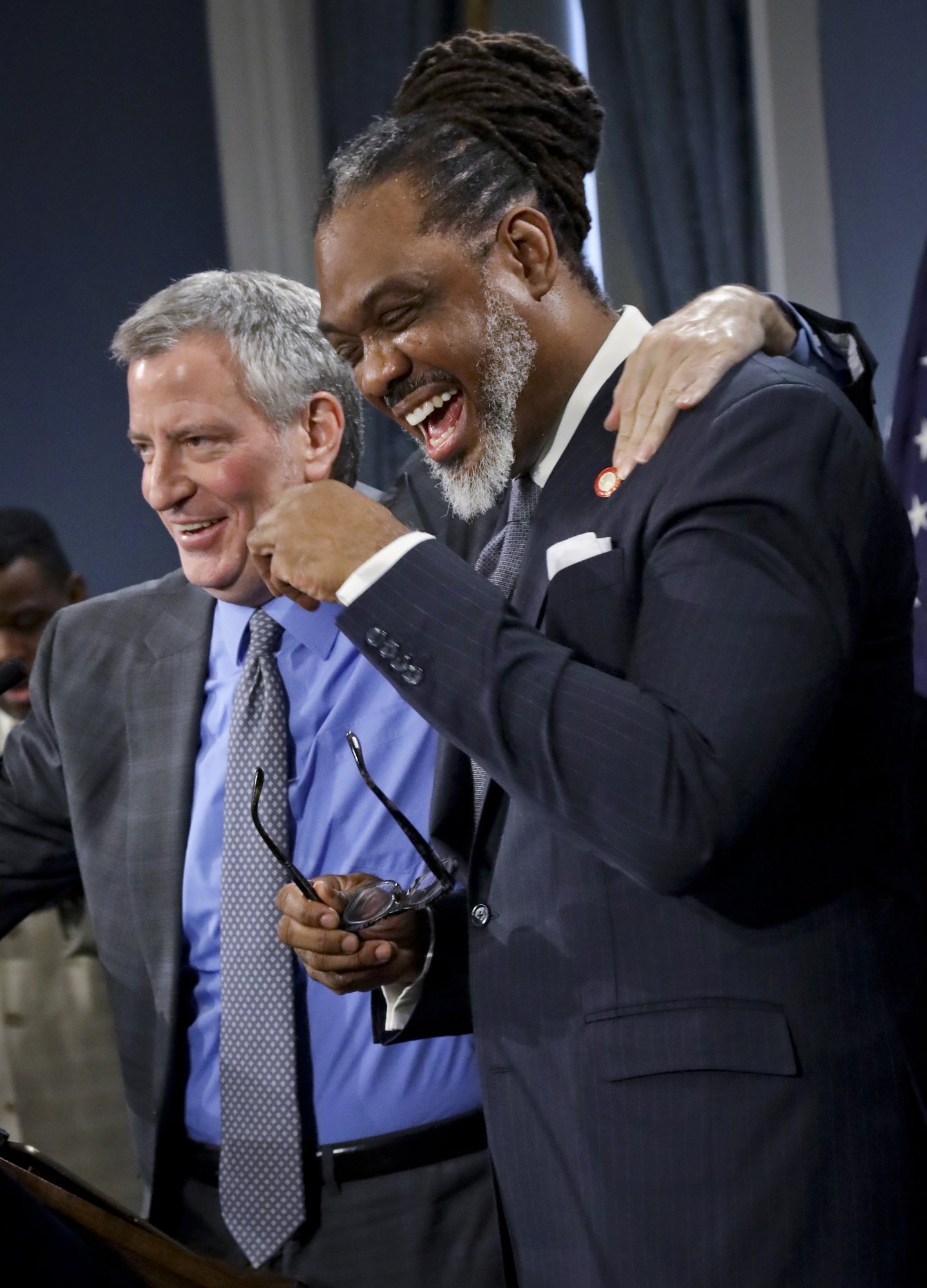 He is also the founder of the Cornegy Residence treatment centre for chemically dependent men in Bedford-Stuyvesant and spends a great time as a counselor on mental heath as well as drug and alcohol abuse.