The University of Alabama, on Friday, honoured its very first black student, Autherine Lucy Foster, who gained admission into the prestigious university at the age of 22 in 1952.
The honorary doctorate degree, which is 67 years overdue, was given to Foster as "the architect of desegregating Alabama's education systems."
According to Atlanta Black Star, not only was she the first black student to gain admission into the school at the time, but she was also the first black American to attend a white school or university in the state of Alabama.
Foster's 1956 admission met strong protests, just three days after attending classes at the university. After several demonstrations by the all-white community, her admission was rescinded by the university.
The case was taken to court and she was allowed to attend the university in one of the campuses, studying for another degree in education. She completed in 35 years in 1991 due to several racist issues from the white community, including death threats.
Prior to entering the University of Alabama, she already had a degree in English.
Speaking at Friday's event, Foster said: "I love The University of Alabama, and it is an honour to be recognized in this way. I am thankful for opportunities such as this, which allow us to talk about [the] past while looking to the future."\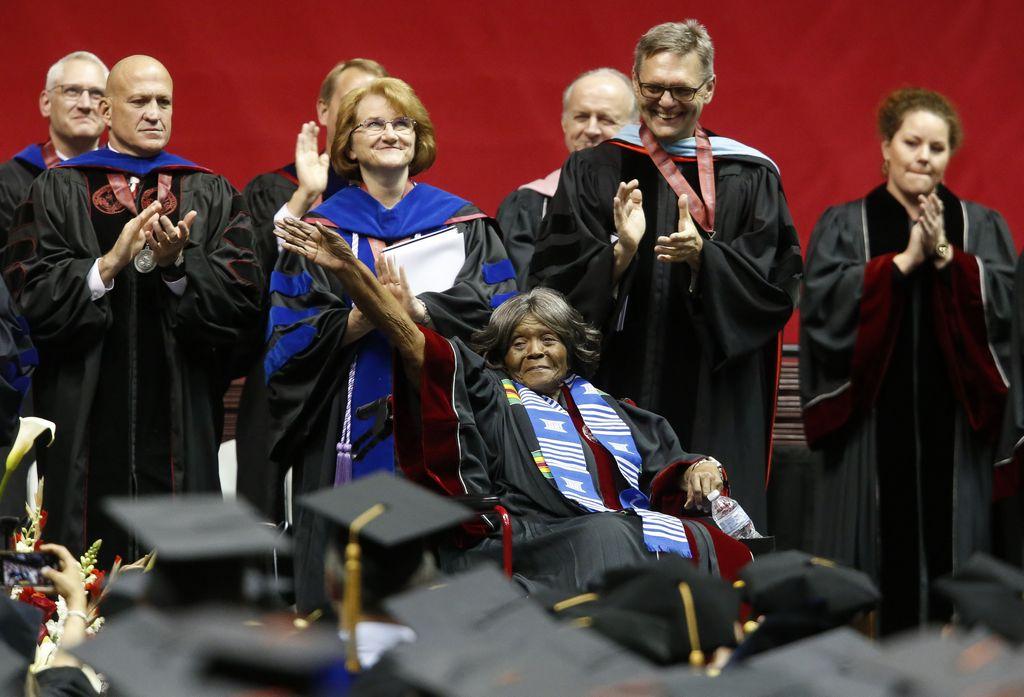 She was given the honorary doctorate degree by the university's president, Stuart R. Bell, in front of members of faculty and several students.
"It's truly a privilege to award Mrs Foster with an honorary degree from The University of Alabama. Her tenacious spirit, a gracious heart for helping others and unfailing belief in the value of education and human rights positions Mrs Foster as a meaningful example of what one can achieve in the face of adversity," Bell said.
In addition to the degree, 89-year-old Foster was named as a University of Alabama Legend and inducted into the school's Student Life Hall of Fame.