The Duke and Duchess of Sussex, Prince Harry and Meghan Markle, on Monday, welcomed their first child to the world named Archie Harrison Mountbatten-Windsor. The baby will be referred to as Master instead of Earl or Lord hence Master Archie Harrison Mountbatten-Windsor.
The 7th heir to the throne and eighth great-grandchild to the Queen of England goes down in history as the first child of rightful royal heritage with black descent.
Two days after his birth, Meghan Markle, who was in a beautiful white dress, walked with her husband to give the world a glimpse of their 7lb 3oz royal baby. Both parents looked overjoyed and pleased with the safe arrival of their first child.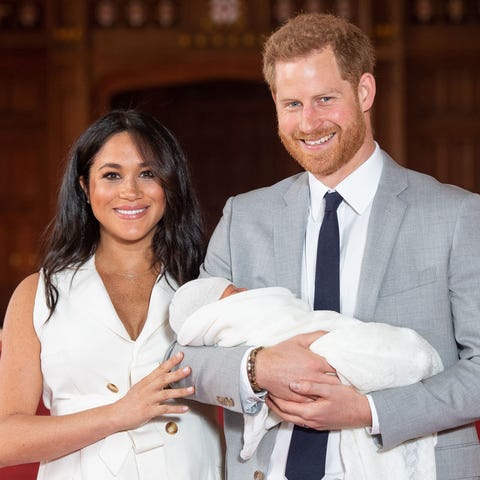 Speaking to the press, Meghan said: "It's magic, it's pretty amazing. I have the two best guys in the world so I'm really happy." The Duchess of Sussex went on to say that: "He has the sweetest temperament, he's really calm."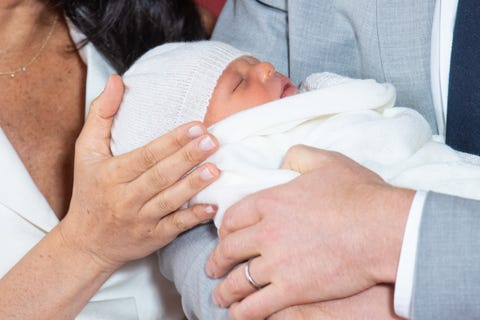 A happy and content looking Prince Harry, who has, since the birth of his child, been gushing over the bundle of joy also added that the baby is indeed calm and jokingly said: "I don't know who he gets that from."
The new parents are not the only ones excited about the arrival of the baby; Prince William, Harry's older brother and father of three, congratulated his brother and Meghan and added that he is excited to welcome his brother into the parents club.