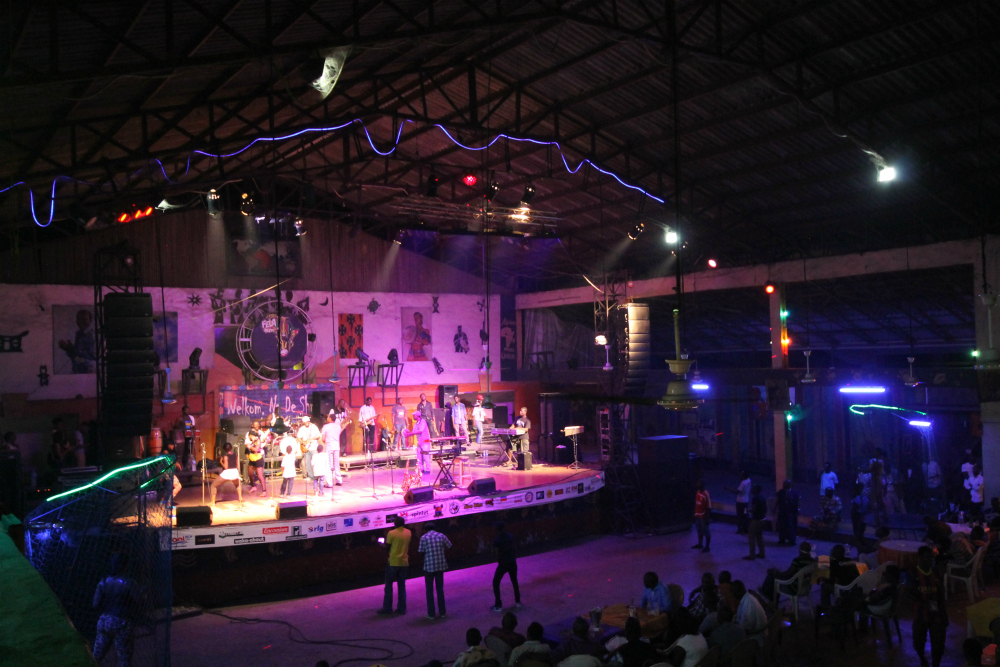 The New Afrika Shrine
If you want to enjoy a perfect time in Lagos, then the New Afrika Shrine should be your home. Home to the famous, Fela Anikulapo Kuti, it is an open-air entertainment center that still houses the spirit of the legend.
With several quotes of Fela posted on the walls, the shrine which was used to host concerts targeted at the military government was burnt down in 1977. It was, however, rebuilt and reopened in 2000. It is currently managed by Fela Anikulapo-Kuti's son, Femi Kuti and daughter Yeni Anikulapo-Kuti.