Until recently, the leadership of international organizations was led by Europeans and Americans. However, the exceptional leadership qualities of Africans like Kofi Annan have opened doors for so many Africans. Today, some Africans serve in several international organizations.
Below are some of them profiled by Face2Face Africa.
Dr. Antoinette Sayeh
Dr. Antoinette Sayeh serves as the Deputy Director of the International Monetary Fund (IMF), making her the second African to hold the position after Alassane Ouattara, Ivorian President, who was the organization's Deputy Managing Director from 1994 to 1999. 
She started her career as a civil servant in Liberia's Ministries of Finance and Planning. She served as Minister of Finance in post-conflict Liberia from January 2006 through June 2008, becoming the second woman in Liberia's history to hold that position after Ellen Johnson Sirleaf.
She holds a BA in economics from Swarthmore College in Pennsylvania and a PhD in international economic relations from the Fletcher School at Tufts University in the USA.
She spent 17 years in various senior positions at the World Bank. She also headed the Africa Department of the International Monetary Fund (IMF) for eight years from 2008 to 2016, becoming the first woman to head the department.
Ngozi Okonjo-Iweala
Ngozi Okonjo-Iweala, 68, is the first African to serve as World Trade Organization (WTO) Director-General. She is also the first Black woman to occupy the global organization.
Okonjo-Iweala is also a former Finance Minister of Nigeria as well as an ex-Managing Director of the World Bank where she had oversight responsibility for the World Bank's operational portfolio in Africa, South Asia, Europe, and Central Asia.
She was educated at Harvard and has a PhD in Regional Economics and Development from the Massachusetts Institute of Technology.
Okonjo-Iweala is the recipient of numerous awards, including Honorary Doctorates from Trinity College, Dublin, Brown University, and Amherst College, among others. She is the recipient of Time magazine's European Hero of the Year Award, 2004, for her work on economic reform in Nigeria among many other recognitions.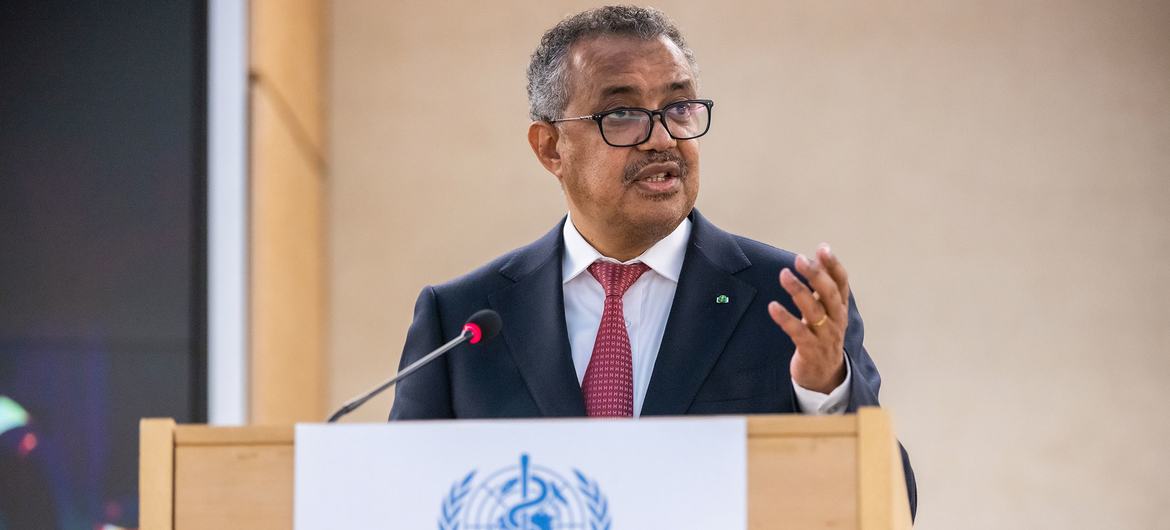 Tedros Adhanom Ghebreyesus
Tedros Adhanom Ghebreyesus is the first African to become the director-general of the World Health Organization (WHO).
Ghebreyesus was born in Asmara, the Eritrean capital city but his parents originated from Ethiopia's Tigray Province. He has a degree in biology from the University of Asmara. He obtained additional degrees from the London School of Hygiene & Tropical Medicine, the University of London and the University of Nottingham.
Prior to becoming director-general of the WHO, he worked as Ethiopia's Health Minister and Minister of Foreign Affairs.
Winnie Byanyima
Winnie Byanyima is a Ugandan politician who served for three terms as a member of parliament. She is also an aeronautical engineer.
Byanyima is currently the Executive Director of UNAIDS and an Under-Secretary-General of the United Nations. She leads the efforts to end the AIDS epidemic by 2030.
Prior to joining UNAIDS, she served as the Executive Director of Oxfam International, a confederation of 20 civil society organizations working in more than 90 countries worldwide, empowering people to create a future for themselves.
She holds an undergraduate degree in aeronautical engineering from the University of Manchester and a master of science degree in mechanical engineering from Cranfield University.