Charles David Moody Jr. is the President & CEO of C.D. Moody Construction Company. He is one of the most successful builders in Atlanta. He was sexually abused as a child, but did not allow that to get over him. Today, he is an accomplished builder and a motivational speaker.
Thirty years ago, Moody Jr. established C. D. Moody Construction Company, Inc. which has risen to become one of the largest African-American-owned construction companies in America with women occupying key positions.
For more than two decades, Moody's company has appeared every year on Black Enterprise magazine's "Top 100" list of the nation's largest Black-owned industrial/services companies.
Despite many struggles ranging from financial difficulty to getting a job and trying to raise a family, Moody Jr. built from scratch a company that has completed over 200 commercial projects worth about $3 billion.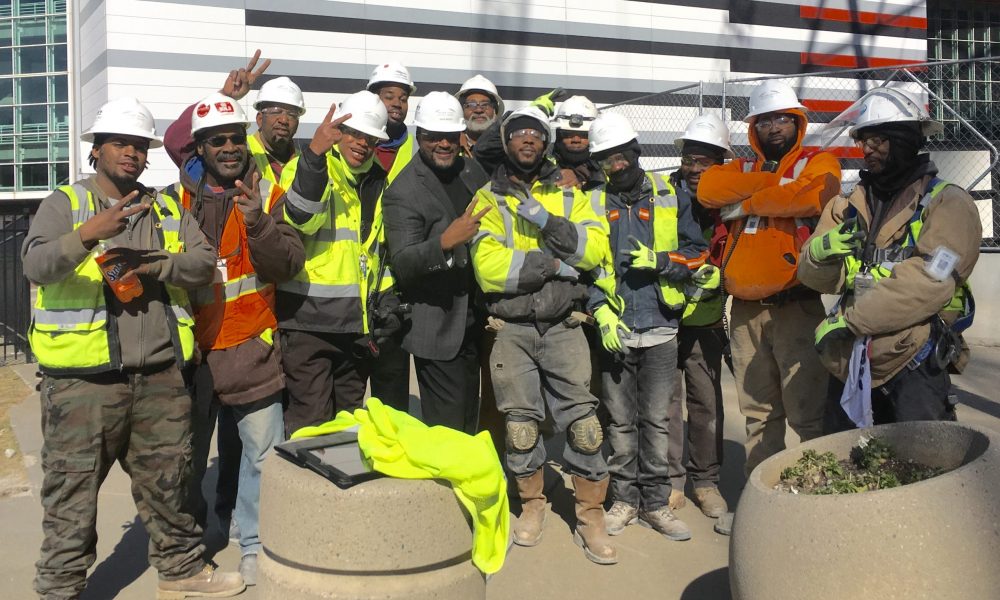 The native of Chicago, Illinois, was reportedly abused sexually by his babysitter. He kept this horrible experience with him into adulthood without anyone's knowledge for over 40 years.
Moody Jr. was only able to open up about it after learning that another family member had been sexually abused. "The aftermath of revealing that devastating secret almost killed me".
"I experienced sudden panic attacks, a nervous breakdown, Post-Traumatic Stress Disorder, fear, shame, embarrassment, guilt, self-doubt, and worry.
"It took years of proper counseling, a loving and safe environment, building my spiritual faith, and deciding to unilaterally forgive my abuser that gave me the strength to face my past, live in the present, and speak truth to other Child Social Abuse survivors," he said.
Moody Jr. attended Morehouse College and Howard University graduating in 1978 and 1981 respectively, with degree in architecture. He began working as a staff architect at Bechtel power.
During a field assignment on a nuclear power plant construction site, Moody Jr. fell in love with construction and then decided he would become a builder instead of an architect.
Moody Jr. left a good job and moved to Atlanta a few months after marriage to start a new life with a new job. Two months after starting the job, the company went bankrupt. He went from doing well to being broke. They were broke for four years.
In 1988, Moody Jr. and his wife started C.D. Moody Construction Company, but at a point, they were in debt and struggled to survive. They had limited resources hence started operating their office from their bedroom.
Today the couple has built a billion-dollar award-winning general contracting and construction management firm which specialises in aviation, collegiate, commercial, K-12, municipal, nonprofit, and retail facilities, as well as historic renovations.
CDM is ranked as one of Atlanta's Top 25 Commercial Contractors. As a way of giving back to society, Moody founded the C.D. Moody Foundation which provides financial assistance for students with a passion for construction and entrepreneurship. The foundation has awarded over 80 individual scholarships and has funded endowed scholarships at Morehouse College, Howard University, Georgia Perimeter College and Central State University.
Moody has become very vocal for children who have been sexually abused and are suffering in silence. He is an author of the book, "Fighting Through The Fear: My Journey of Healing from Childhood Sexual Abuse."
Apart from building a construction company from zero to a billion-dollar company and authoring a book – read in over 120 countries – Moody Jr. is the president of the board of directors of the Atlanta Area Council and Boy Scouts of America and serves on the Morehouse College Board of Trustees.
In an interview with Blog Talk Radio, Moody Jr. revealed that by 2020 he will be the first black president of the Associated General Contractors of America (AGC).
Interestingly, his two children are involved in the business and they are both Vice Presidents at C D Moody Construction. "Every weekend we would go and look at all the job sites together as a family. I grew up in construction. I always knew I wanted to go into it," his daughter Karia said.