Mariam Kamara, a computer scientist turned architect, is conceiving a sustainable future for Nigeriens. She is designing an arts center that also houses an auditorium, a gallery, and the city's first public library in Niger's capital city, Niamey, with the local climate and traditions in mind.
She says she was inspired to build the arts center by students in her home country who told her they wanted a place to read and participate in the arts that reflect their identities as Nigeriens, while also looking to their future, according to a CNN report.
However, that is not the only project Mariam Kamara has worked on to make her country sustainable and climate-friendly. In 2018, she turned a dilapidated mosque in Dandaji, a village in Niger into a library and place of worship which became known as the Hikma Religious and Secular Complex.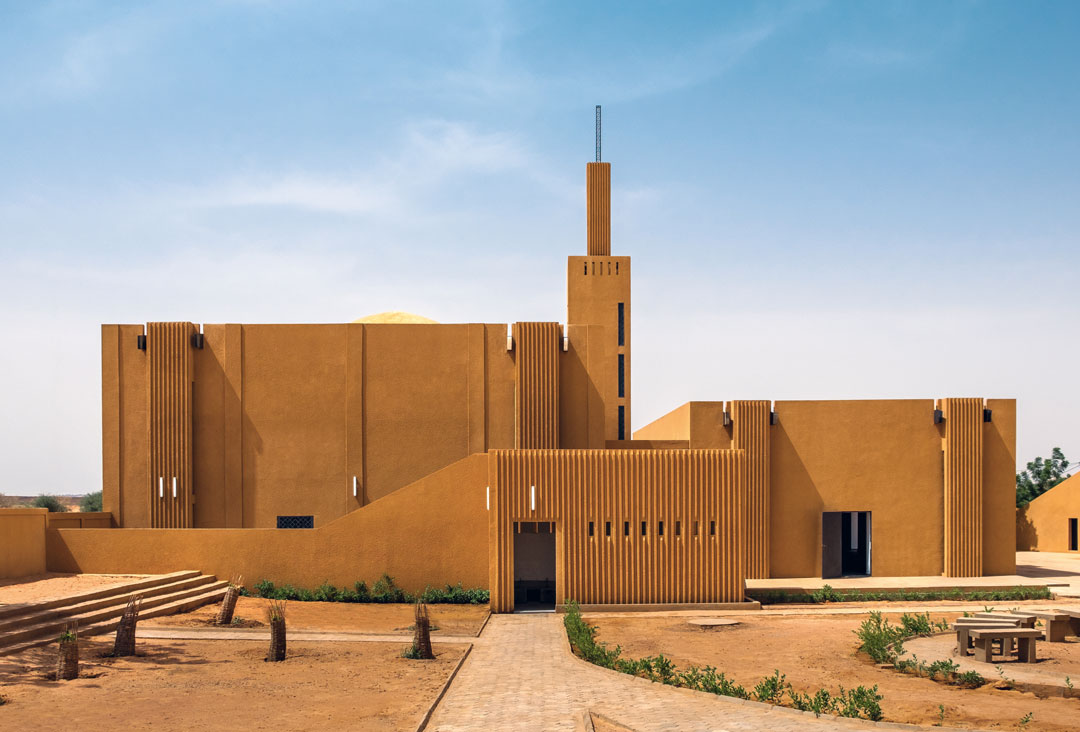 Kamara's current cultural center project is being designed by her firm, "Atelier Masomi", a firm whose interests lie in designing solutions relevant to spatial problems inherent in the developing world, in a cultural, historical and climatic way.
According to her, the cultural center will be built using compressed earth bricks that reflects local vernacular architecture. The design comprises four 155-foot curved towers that will help to cool the interior of the main building as well as create shaded public courtyards and passages that anyone can access.
"I know there are people who may not feel that they can enter this large structure because it's very intimidating. So I asked what it means to create space for everyone," she told CNN. "My answer is that it can't be just one big building… I am interested in a structure where you can have a promenade that allows you to be in the space without having to go in."
Kamara, who is hopeful that the center will "encourage disparate societal groups to come together, said the limited resources in her country helped her in her approach. "There is something very useful about that scarcity. It clarifies your thinking. It really makes it about space rather than bells and whistles."
"You cannot hide a bad space when you don't have access to shiny things," she said. "It becomes more about what the space is doing and how it is bringing people together. That for me is what architecture is about."
In the remote village of Dandaji, Kamara, who was mentored by Ghanaian-British architect David Adjaye, has also designed a market which includes colorful recycled metal canopies surrounding a sacred tree being currently used by vendors in the region to do trade.
Kamara is a founding member of Seattle-based collaborative united4design through which she worked on two major projects in West Africa. But interestingly, she was not initially an architect.
She left Niger to attend university in the United States in 1997 qualifying as a computer scientist but she later opted to follow her passion for architecture and retrain at the University of Washington.
Her research-based design was awarded a thesis prize in the Department of Architecture and was highlighted in the 2014 Young Architects in Africa Competition. Her thesis was also exhibited in the 2014 Milan Triennale in the exhibit Africa Big Chance Big Change.
Kamara holds a Bachelor of Science in Computer Technology from Purdue University (2001) and a Master of Science in Computer Science from New York University (2004). She was appointed as an Adjunct Associate Professor of Urban Studies at Brown University in spring 2017.