Awards, mentions and elegant magazine cover spreads are great ways to celebrate black women as they push hard and dominate wherever they find themselves but Barbie, arguably the most popular toy for girls all over the world, just took things a notch higher.
Imagine being a young black girl and getting the chance to wake up to your favourite black female icons. Thanks to American company Mattel, producers of the fashion doll Barbie, young black girls can now take home Yara Shahidi, Naomi Osaka and Adwoa Aboah and have more reason to be inspired.
As part of its 60th-anniversary celebrations, the company has released Shero Dolls celebrating 20 power women in the world in honour of International Women's Day and three of them are black. The three young trailblazers were selected to be part of the enviable list as part of the Barbie brand makers' focus on diversity and inclusivity to close the "Dream Gap" that sees girls limit themselves from as early as age five due to their gender.
Model and activist Adwoa Aboah, Actress and activist Yara Shahidi and Tennis star Naomi Osaka all took to their Instagram pages to share their exciting news a few hours after the announcement was made.
For holding the world number one female tennis player spot and being the first Japanese tennis player to win a Grand Slam title, Naomi Osaka was chosen for her hard work and dedication to her career as well as achieving so much at a young age. The excited 21-year-old took to her Instagram to share her joy of being made a doll.
The Naomi Osaka doll features the tennis player in one of her favourite tennis outfits.
19-year-old African American actress Yara Shahidi also shared her thoughts on the dolls focusing on the impact they will have on young black girls all over the world.
The Yara Shahidi doll features the young actress and activist in a tailored ladies suit and a graphic white T-shirt with the words VOTE on them depicting the outfit she wore to the We Vote Next Summit in September 2018. The doll has a huge afro hair that the actress loves to wear very low.
For her groundbreaking work and contribution to the fashion industry and her impressive work with Gurls Talk, an online community she founded in 2015 to help women find common grounds to discuss pertinent issues such as relationships, depression, education and mental health, Adwoa Aboah has two Shero Barbie dolls to her credit; one depicting her as a model and the other as an activist.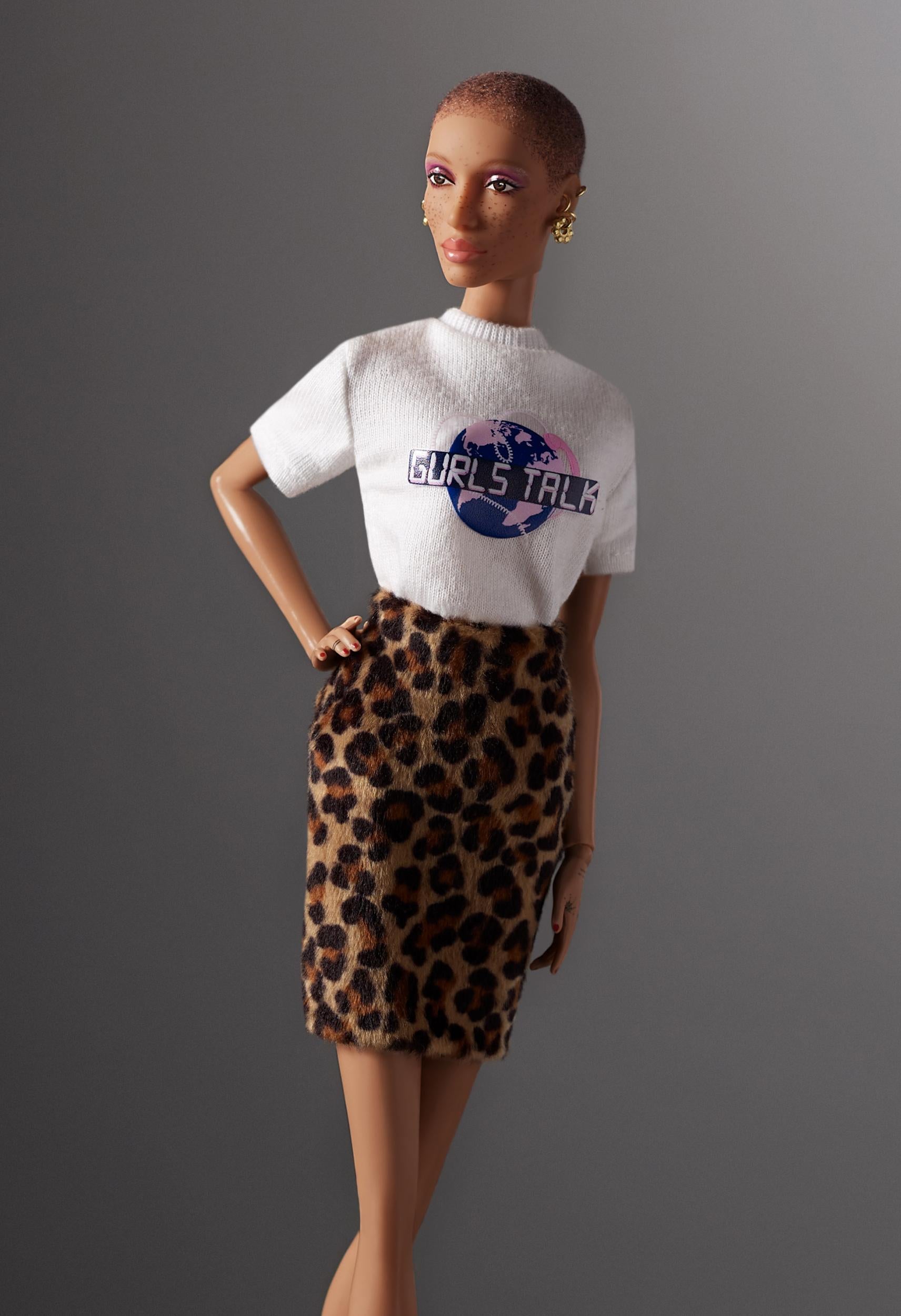 According to Lisa McKnight, general manager and senior vice president of Barbie, the Barbie brand believes girls should never know a world, job, or dream, women haven't conquered. Through our global platform, we are igniting a movement to help close the Dream Gap and further establish Barbie as the ultimate girl empowerment brand.
The Barbie company also announced that a dollar from every doll sold will be donated to the Dream Gap Project, which is an initiative of Mattel that supports a "level playing field for girls". Research has shown that girls start doubting their potential as young as age 5.