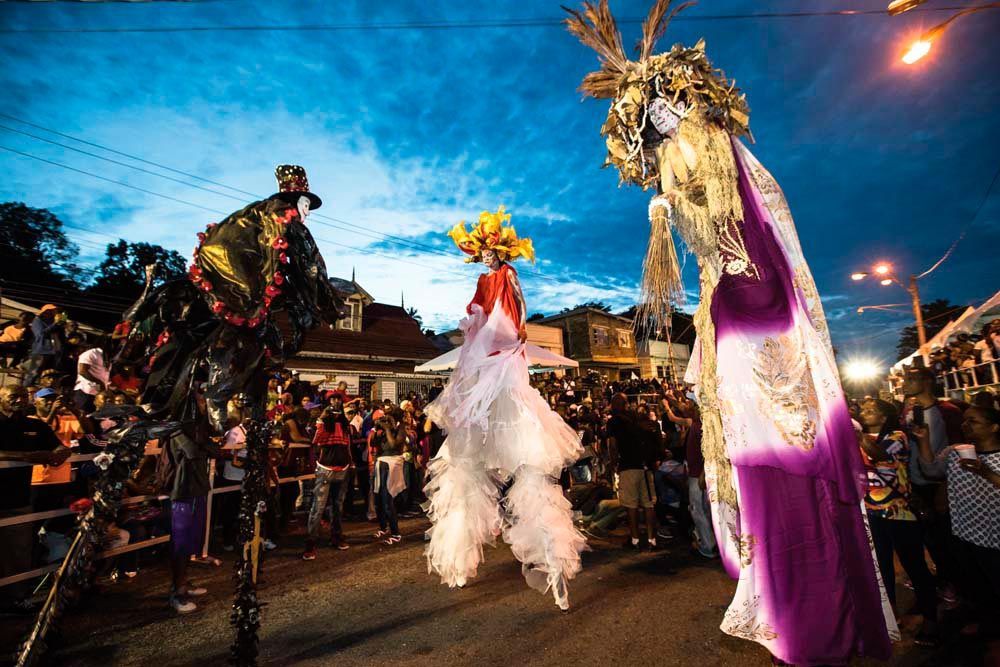 Moko Jumbie
There are different carnivals and festivals that brighten up the streets in the Caribbean every now and then. One major character that cuts across the islands is the Moko Jumbie, a stilts- walking dancer.
The word is derived from 'Moko' an African god known to protect the locals from danger and a guardian of the people and 'Jumbi' derived from 'zumbi', from the West-Indies word for spirit.
It's not uncommon to see people from different age brackets strapped in stilts and colourful outfits and masks on the streets during carnivals and festivals.
There is no carnival without a Moko Jumbie, though the tradition faced opposition for some years. It re-emerged in the 1990s and it's still integral to the islanders celebrations during carnivals.