It has been a silent start to 2019 for singer and songwriter, Tiwa Savage, who has been nicknamed by her fans, the Beyonce of African music or the African music goddess — until the announcement of her huge Universal Music Group deal.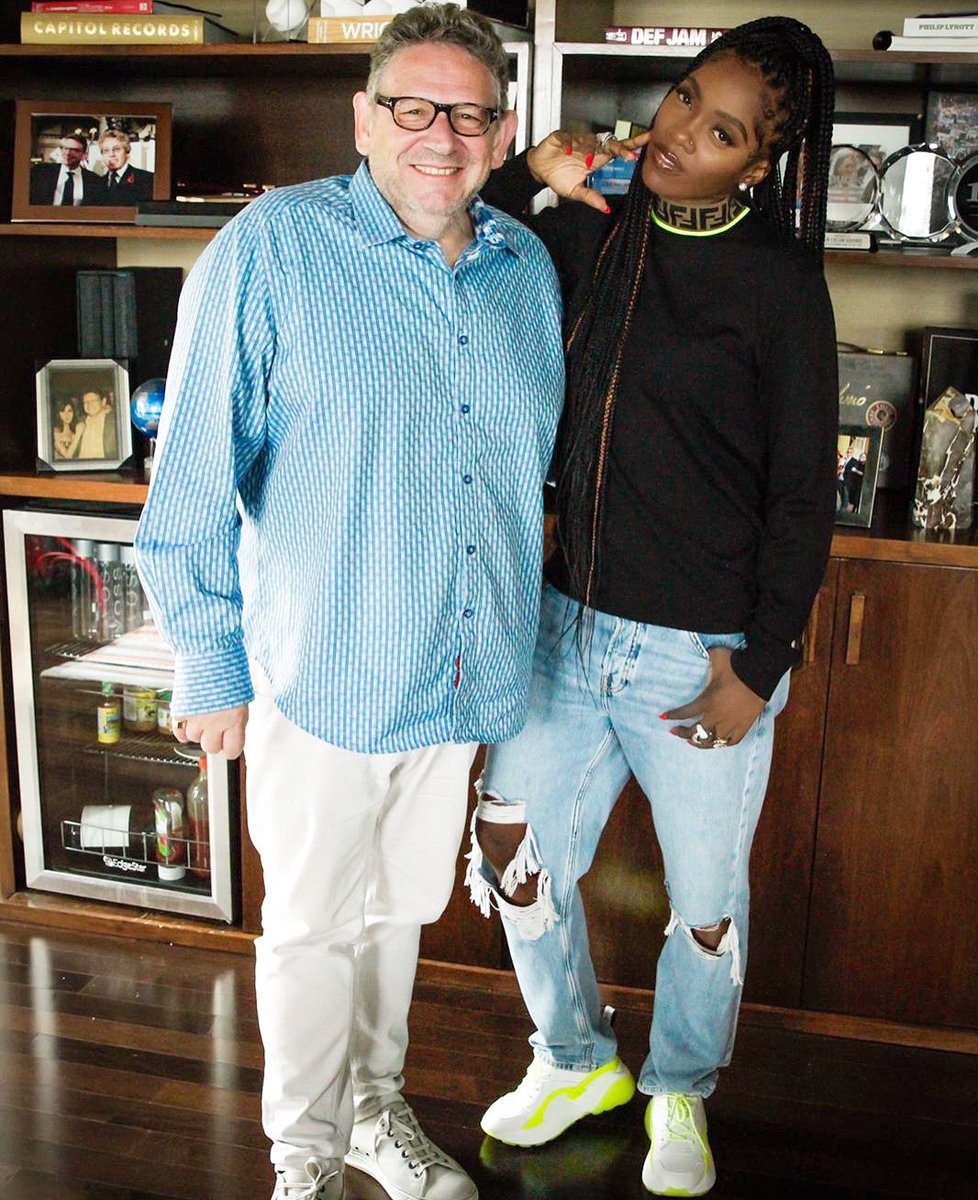 The first quarter of the year found the 39-year-old sensation's name in the tabloids for either being dumped by her rumoured boyfriend Wizkid or removed from her record label Mavin Records. But all was put to rest when she made a brief media appearance with her very good friend, founder of Mavin Records Don Jazzy, on her birthday in February expressing good wishes to her.
Whatever the negative words the media had for the singer has quickly been thrown in the past as she casually posted a photo on Instagram and Twitter with the caption, New Era. It quickly followed with another photo showing her signing a contract with one of the world's biggest musical groups Universal Music Group.
The new international record deal with Universal Studios, the world's leader in music-based entertainment brought an end to her 7-year music deal with Mavin Records and Don Jazzy has since sent a heartfelt goodbye note to the singer who responded a few minutes later.
Speaking to the media after the signing of her new international deal, Tiwa said: "My biggest goal is to make Africa proud. I'm so excited for this moment and I'm thankful to Sir Lucian Grainge and my new UMG family for their belief in my dreams. I'm looking forward to this next chapter in my career and I'm more ready than I have ever been. It's like a dream and more importantly it means that I'm part of the legacy, I'm part of a huge engine and it's definitely an honour."
The new international deal was announced by Universal Studios as well and means that Savage's music will be released by UMG in over 60 countries worldwide.
Under her new team, all of Savage's UMG projects will be executive produced by Efe Ogbeni of Regime Music Societe and VA PR founder Vannessa Amadi-Ogbonna.
While the news comes in as a huge milestone for many, self-acclaimed African giant Burna Boy who recently performed at the 2019 Coachella had a few words to say about African artistes signing deals with international groups.
Although the Gbona hitmaker did not mention names in his rant, many have since linked his statement to Wizkid, Davido and now Tiwa Savage who are now under international labels.
Regardless, Tiwa Savage is on to bigger things with her new era and nothing can stop her. The Afrobeats goddess is set to perform on the stages of several music festivals in Europe and the USA during the summer and is working on her new EP set to come out later in the year.
In 2018, Savage won the best African act at the MTV European Music Awards (EMAs), making her the first woman to receive the honor. She also featured in British Vogue Magazineand sold out several auditoriums during her Savage tour.