Tunisia's President Mohamed Beji Caid Essebsi has died at the Tunis military hospital after he was admitted on Wednesday, announced the office of the presidency on Thursday.
Essebsi has been suffering from ill-health in the past month and this was his second health crisis since June that also confined him at the intensive care unit of the hospital.
The 92-year-old statesman was the fifth President of Tunisia from December 2014 until his death and he has served as Prime Minister from February 2011 to December 2011 after the overthrow of autocratic leader Zine El Abidine Ben Ali which sparked the Arab Spring.
The oldest head of state after Britain's Queen Elizabeth II, Beji Caid Essebsi has served under Tunisia's independence leader Habib Bourguiba as an adviser. He also held many key positions under other governments including director-general of the national police, interior minister and ambassador to France among others.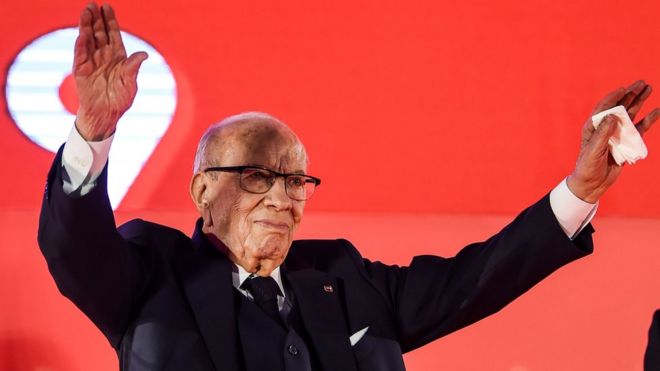 Tunisia's presidential elections are scheduled for November 17 following the parliamentary elections set for October 6. Prior to his death in April, Essebsi had stated clearly that he will not contest the polls in order to make way for a younger leader.
He is survived by his wife, Chadlia Saïda Farhat, and four children Mohamed Hafedh Caid Essebsi, Salwa Caid Essebsi, Amel Caid Essebsi, Khélil Caid Essebsi.