Authorities in Zambia have confiscated a Bugatti Veyron that was imported into the country early this week, pending investigations into possible money laundering.
According to state investigators, the vehicle was seized after they had received "numerous concerns" from the public.
"The vehicle has since been seized as investigations are being conducted," Zambia's Drug Enforcement Commission said in a statement.
"Following the concerns raised, the commission is making follow-ups to ensure that the purchase of the motor vehicle is not in breach of any money laundering laws," the statement said.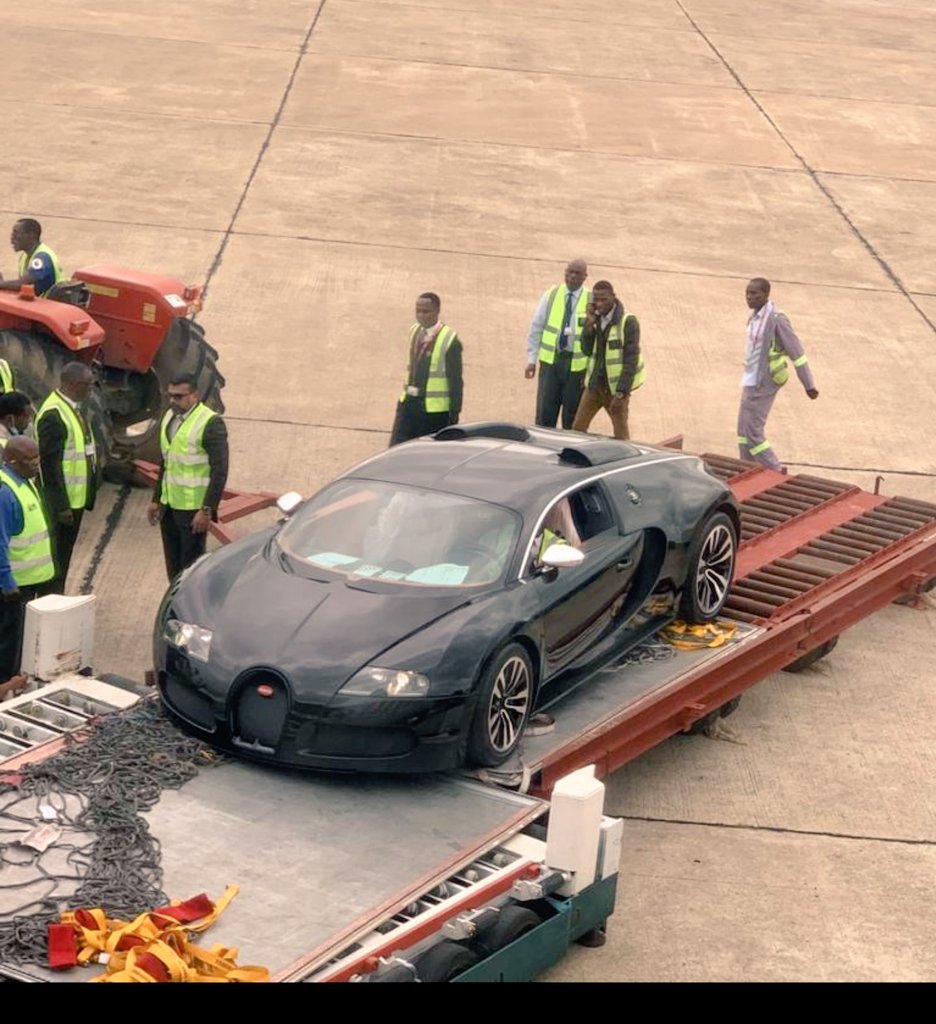 After news broke that the car had been seized, social media reacted angrily, urging authorities to release the vehicle since the owner had paid all taxes relating to its clearance.
So we managed to find the owner of a single non registered but mobile property, but failed to find the owner of 48 stagnant flats that have paid land rates, Zesco & etc??????? pic.twitter.com/TF4WpH2q25

— Petersen Zagaze ?? (@PetersenZagaze) February 26, 2020
The supercar which arrived on Monday costs between $2 million to $3 million.
One of the rarest cars on the road today, the Bugatti Veyron follows the Bugatti Chiron and Divo.
Arrest criminals in government, #FreeTheBughati pic.twitter.com/nj3qkf27s1

— Joseph N Mwenda (@jmwenda29) February 26, 2020
The car is owned by South African-based Zimbabwean businessman, Ian Chamunorwa Nyarungwe Haruperi, Auto Josh reported.
With an 8.0-liter quad-turbocharged W16 engine that makes a whopping 1200 Horsepower, the Bugatti Veyron can do the 0-100 km run in just 2.5 seconds and a top speed of 431.072 km/h (267.856 mph).