A Bugatti Veyron Hypercar has been spotted at the Kenneth Kaunda International Airport in Zambia.
The supercar arrived on Monday on a commercial plane. It is worth between $2 million to $3m.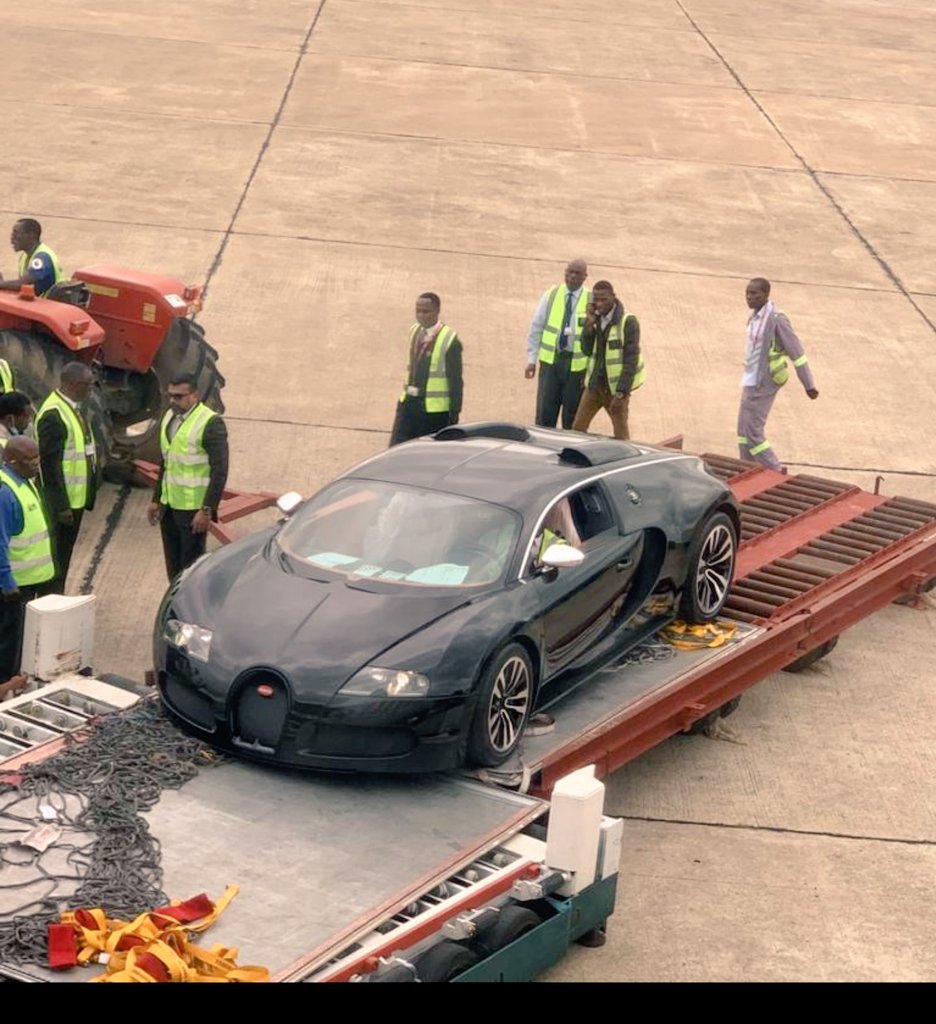 One of the rarest cars on the road today, the Bugatti Hypercars follow the Bugatti Chiron and Divo.
According to Auto Josh, the car is owned by South African-based Zimbabwean businessman, Ian Chamunorwa Nyarungwe Haruper.
Zambia Revenue Authority disclosed that the owner had paid all the taxes relating to its clearance.
Anyway someone flew a Bugatti into Zambia via Emirates. How is your Monday going? ? pic.twitter.com/kdpGOdXtre

— 21 Pilot (@KalengaKamwendo) February 24, 2020
"The only thing we can confirm is that taxes were paid. The other details we can't give out because we need to respect the tax payer's confidentiality as guided by the law and our values," said Topsy Sikalinda, the Zambia Revenue Authority spokesperson.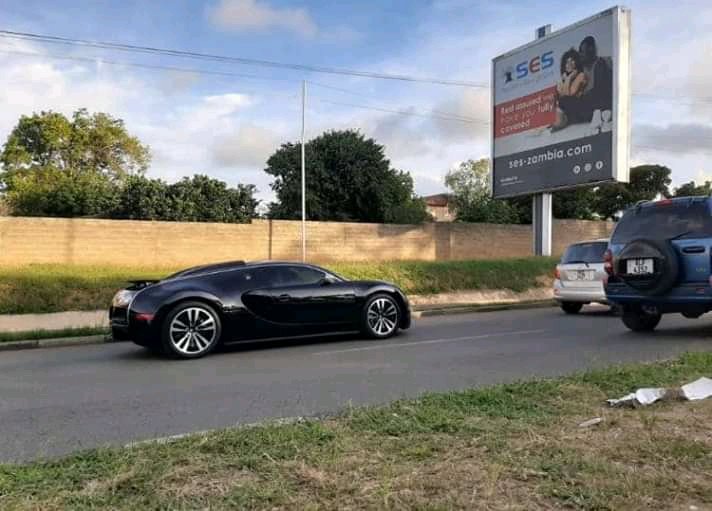 With an 8.0-liter quad-turbocharged W16 engine that makes a whopping 1200 Horsepower, the Bugatti Veyron can do the 0-100 km run in just 2.5 seconds and a top speed of 431.072 km/h (267.856 mph).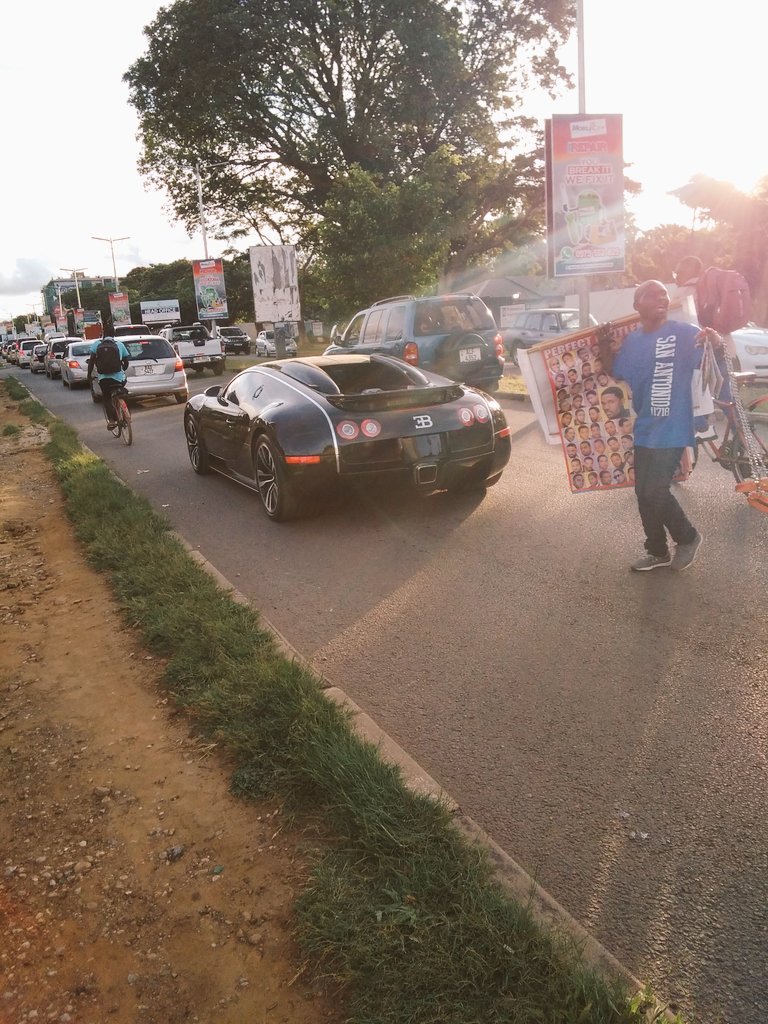 In 2019, residents of Lagos woke up to the arrival of the red Bugatti Veyron.
See reactions below:
He has just wasted his money, he's not gonna enjoy the real pack it was meant for, white rich people are more clever, if they buy a car they can't drive in their country, they leave it there and only drive it when they visit Europe, and stay in their holiday apartment

— Fredrick Jr™ (@fredrigojr) February 25, 2020
That airport road welcoming the beast like: pic.twitter.com/hpC9JZcx0s

— tony' ‍ ‍ ‍ ‍ ‍ ‍ ‍ ‍ ‍ ‍ ‍ ‍ ‍ ‍ ‍ ‍ ‍ ‍Dzaddy T (@tonytheegoon) February 24, 2020
*laughs in* pic.twitter.com/yCXbXmUqmV

— MissBwalya (@missbwalya) February 24, 2020
I saw someone driving a Bentley after mass. People do have money in zambia pic.twitter.com/6MAtjg6mlJ

— Ms Le-mon??? (@Bananie112) February 24, 2020
?TIA?the tractor has to be the most valuable asset out there.
Thankfully it's headed to Zimbabwe? pic.twitter.com/TB5a2JdvpO

— Ceaser Siwale (@SizaOnde86) February 24, 2020
Here I am complaining about the economy while others are splurging like there's no tomorrow ??‍♀️??‍♀️

— TaleLongolongo⁷? (@TalelovesSuga) February 24, 2020
Yazamu vuta ma spare parts pic.twitter.com/TPwHFesf1w

— Bagrar? (@Word_Roc) February 24, 2020
You just gave me an idea. Life is too short to not lie a little bit ??

— Yv (@YSmwalit) February 24, 2020