Nigerian musician, Tekno, was questioned by the police on Tuesday after a video of him travelling through the city of Lagos in a van with almost naked women surfaced on social media.
The video, which was filmed in a traffic jam in Lagos, showed women who looked like strippers dancing around a pole wearing underwear. The video also showed a man sitting in a glass-sided lorry throwing money at the women.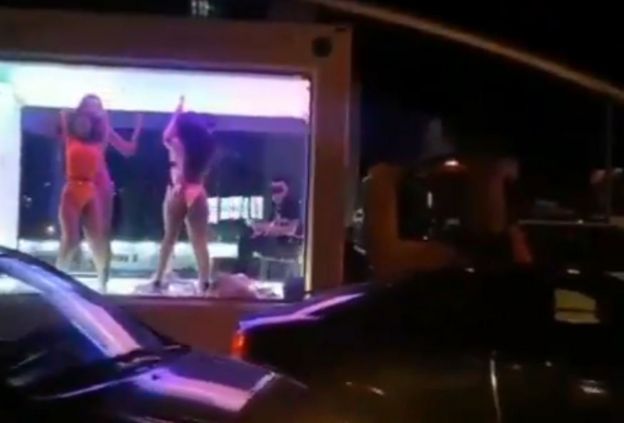 Tekno, who has since come under intense criticism, debunked the accusations of public indecency, stating that the glass box on a truck was travelling between locations while shooting a music video.
Speaking to the BBC, police spokesman, Mr Bala Elkana said the artist was invited for questioning after there was an "outcry on social media."
The star, whose real name is Augustine Kelechi, apologised on Instagram for any offence he had caused. He said they had been "having fun" shooting a music video and then, at midnight, had to travel between locations:
"We were shooting a music video and we had a shortage of vehicles to convey people to the next location, because some of the cars broke down in between the shoot," he said on Instagram.
Tekno is now among other African celebrities who have been in trouble with the law for indecent exposure. Here are some of them: