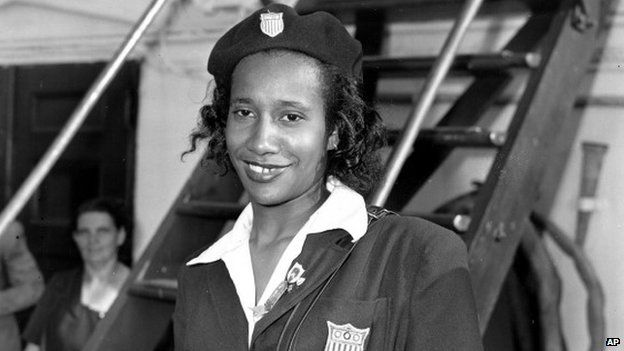 Career
Alice Coachman earned her first national title when she took first place in Waterbury, Connecticut, at the 1939 National AAU tournament. The then 14-year-old soared 5 feet, 2 inches to win the gold.
The day after Audrey Patterson's historic Bronze medal, Coachman became the first black woman from any country to win a gold medal in track and field.
As an undergrad at the Tuskegee Institute, Coachman won 23 gold, four silver and two bronze medals competing in the Amateur Athletic Union of the United States. Her medal count rose to 26 gold, six silver and two bronze after she competed in the National AAU track and field events.
Earlier in the summer of 1948, she set a record for Americans by jumping 5 feet, 4 13/16 inches in Grand Rapids, Michigan. She set the American AAU record for the 50-meter dash at that same competition, making it across the finish line in 6.4 seconds.