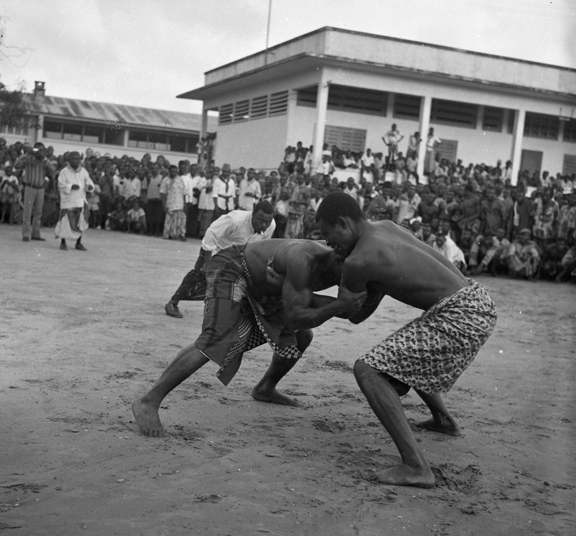 Wrestling
Wrestling was one of the most predominant sports in Africa before colonialism. The role of wrestling in many communities and tribes served as bragging rights for people and even their tribes. The Igbo tribe of Nigeria held wrestling sports to find good wrestlers. These wrestlers were then granted titles and social statuses.
The Igbos believed that a "man is said to be a man only when he has efficiently and effectively handled trying situations."
The sport is very popular across West Africa and wrestlers from countries including Senegal, Ghana, Nigeria, Guinea meet annually in international traditional wrestling competitions. Women also take part in traditional wrestling like the Women's Bakweri traditional wrestling in Senegal.