His passion has always been to give back to people who have been in situations similar to his own while growing up in Ghana. MacLean "Mac" Sarbah had to triumph over hardship, acquire an education, then use the knowledge and skills he had gained to help his community.
Before leaving Ghana for the U.S. in 2006 after winning the Diversity Visa lottery, Sarbah volunteered as a middle and high school teacher in Mepe, a town in the Volta region of Ghana.
He would later help establish an internet facility for students in that town when he arrived in the U.S. While studying at Harvard, Sarbah would also assist students from Ghana and other countries to apply to universities around the world, said The Harvard Gazette.
In May this year, he would be graduating with a master's degree in design studies from the Graduate School of Design (GSD) at Harvard University. With his focus on youth development, Sarbah will return home to Ghana to help tackle one of his country's major challenges – youth unemployment.
He is poised to pursue that, considering the fact that his rise from humble beginnings to what he has become now has not been without challenges.
Sarbah is one of eight children who was born and raised in Yeji, a rural town in Ghana's Brong Ahafo region to Tongu immigrant parents from Mepe-Battor in the Volta region, he told Ghanaian media, Joy News.
Growing up, he shared a home about the size of a small provision shop with seven other family members. To get water for drinking and bathing, he had to walk miles to Lake Volta. With no electricity, he had to study by kerosene lamps at night.
"Sometimes the smoke from that would make your eyes red and teary," he said.
But he never gave up and had a lot of backing from his father.
"My father was a disciplinarian," Sarbah said.
"My father would sit in his armchair and watch me study from seven to 10 PM. Then I would wake up the next morning and do it all over again," he told Joy News.
Sarbah would subsequently become one of a few students from his high school to attend the University of Ghana, where he graduated with a Bachelor of Arts in Social Sciences with First Class Honors.
"Life at the university was tough. Sometimes, I didn't have money for food, but I never gave up."
When he later won the lottery to live in the U.S., life was initially tough there as well. He had to work as a cart pusher at a bus terminal in Boston while sharing a "tiny room in a dirty, bug-infested apartment with other immigrants."
He later applied for a Master's degree at Columbia University in 2010, where he received a Master of Arts in Social-Organizational Psychology and an Advanced Graduate Certificate in Cooperation and Conflict Resolution in 2012.
That same year, he applied to the University of Cambridge where he received a Master of Philosophy in Innovation, Strategy and Organization at the Cambridge Judge Business School in 2013.
He would then head to Harvard University. Having been to some of the world's best universities and making it this far, Sarbah loves to help others, particularly young people, who have similar goals.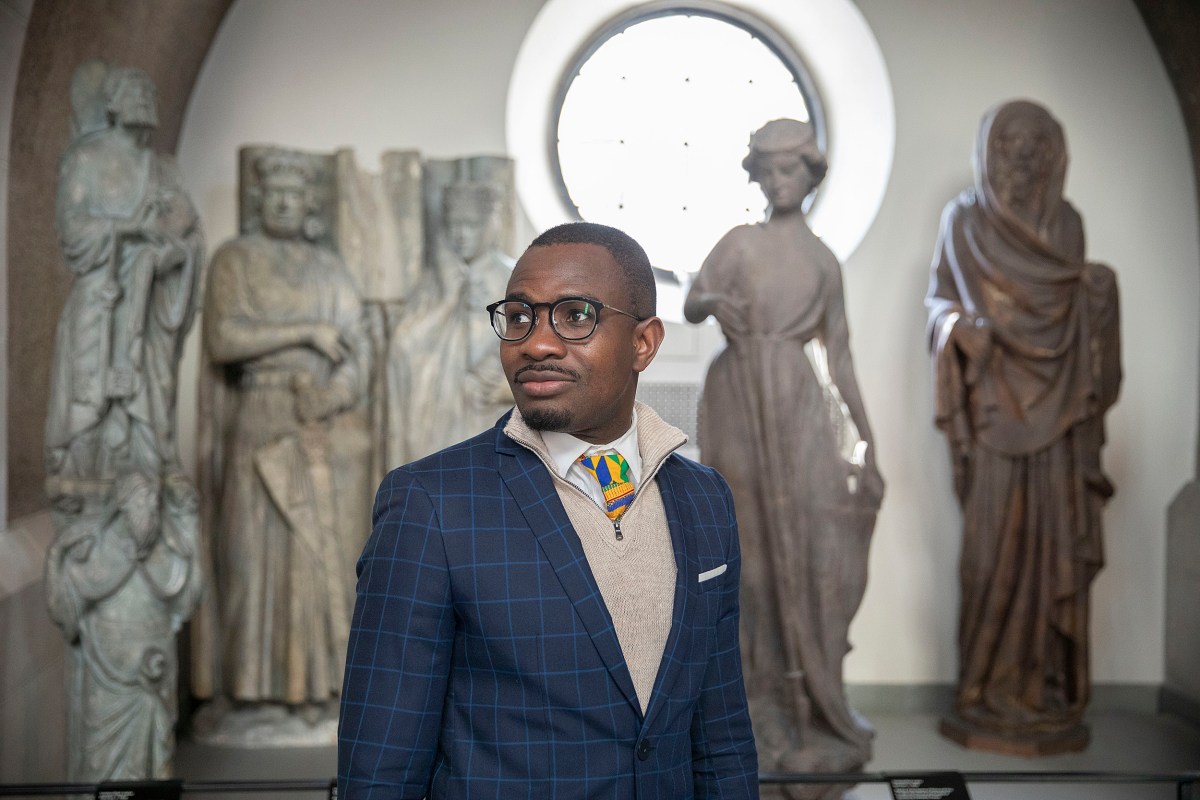 He started with EdAcme, an advisory service he runs that provides mentorship, coaching, admissions advice, as well as, leadership and professional training to students from developing countries, said The Harvard Gazette.
He has so far helped students gain admission to various schools, including Columbia University, the University of Cambridge, and the University of Tokyo.
Sarbah is now preparing to follow a similar path with his new project that will focus on youth unemployment in Ghana, his home country. Known as Ghana's Global Youth Entrepreneurship Fellowship, Sarbah "hopes to create a support system that provides young Ghanaians with the requisite skills and knowledge to enter the workforce."
He will be doing this along with his classmate, Francisco Colom. The two are, at the moment, creating a fellowship that will centre on entrepreneurship for college-aged students. The programme, if successful, would educate and train students to start their own businesses, Sarbah told The Harvard Gazette.
He explained that the programme would take about 100 university students six months to a year from graduation and get them connected to experts through lectures, workshops, and one-on-one meetings.
These experts would train them on how to identify social problems, develop "holistic strategies" to address them, and design a business to implement those strategies.
"For me, it's just an accumulation of a lot of things I've done," Sarbah said.
"I want to help young people in Ghana by giving them the tools to see social problems as entrepreneurial opportunities. Even if they don't end up becoming entrepreneurs there's a belief that they would have acquired leadership skills that are very central to the job market, like communication, teamwork, and things of the sort. In a way, it's a two-pronged approach."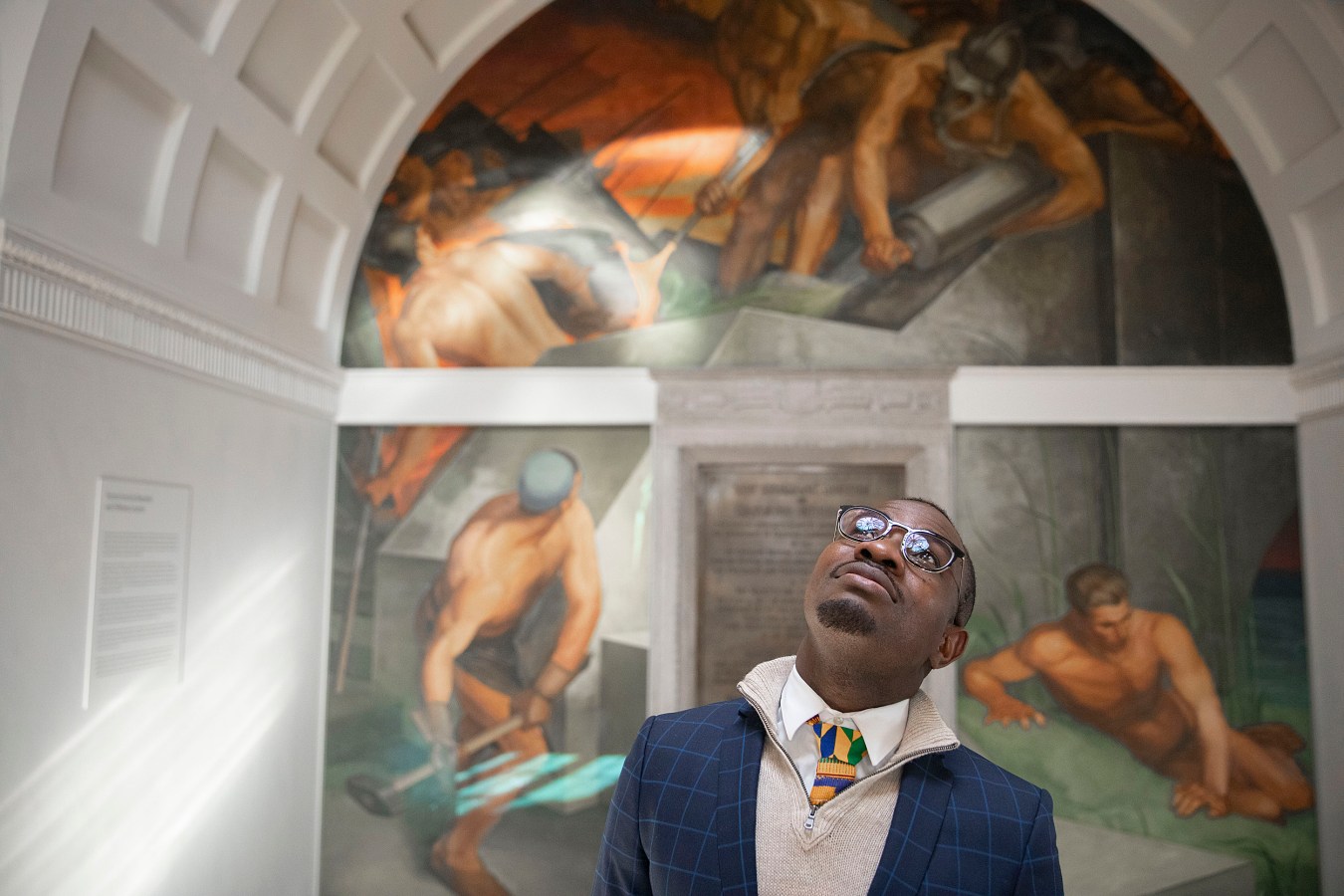 Sarbah and his colleague developed the initial business plan for the programme while taking a course last year at Harvard called: "Contemporary Developing Countries: Entrepreneurial Solutions to Intractable Problems."
"The class tried to see social problems from different lenses," Sarbah said.
"One week we would have a module on how would [an urban] planner look at problem. Another week we would have a module on how a scientist or engineer would look at this problem. That really helped me understand the issue — not only from my perspective as a Ghanaian, but all these other perspectives."
Sarbah and Colom are currently looking for funding for the programme while redefining the business plan and discussing partnerships with universities in Ghana.
They will also jump onto networking opportunities in both Ghana and the U.S., as they hope to travel back and forth between both countries.