Kenyans have expressed displeasure as Nike released the country's Olympic kit for the Tokyo Games.
They said the kit was poorly designed and lacked a Kenyan theme with poor shade of the country's red, black and green colors of its flag.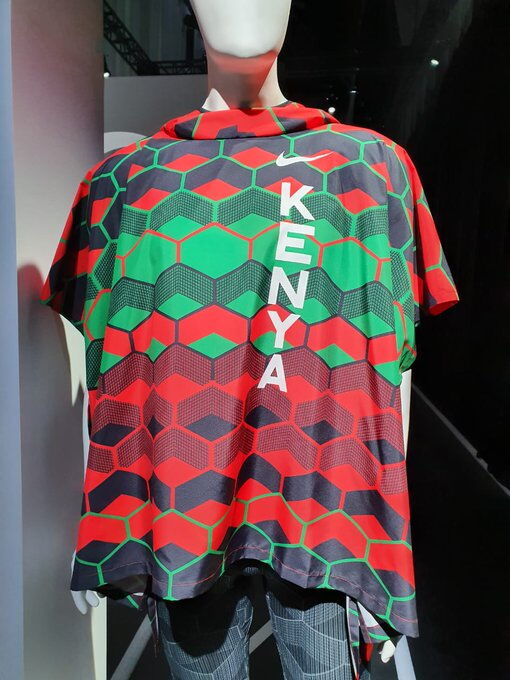 Others also said the national flag, positioned at the shoulder of the kit is misplaced. 
The Kenyan National Olympic Committee and Olympic legend, Paul Tergat were in New York at the launch of the kit.
"Witnessing the unveiling of the Team Kenya Kit to the Tokyo 2020 Olympics brings with it vivid memories of my pride and fulfillment when I donned the famous red, green and black national colors to the 1996 Atlanta Olympics as well as the 2000 Sydney Olympic Games," Tergat said.
The official kit includes Team Kenya running tops, armbands, shorts, track pants and hoodies.
This is #TeamKenya
Official launch to be done in April this year in Nairobi. #Nike2020 #roadtotokyo2020 pic.twitter.com/lyy2Mdn03K

— National Olympic Committee of Kenya (@OlympicsKe) February 6, 2020
This isn't the first time Team Kenya has been caught up in some Olympic mishap.
In the Rio de Janeiro games in 2016, the team experienced a major contentious issue which ranged from oversized uniforms for the athletes to 'lost' kits and late arrival.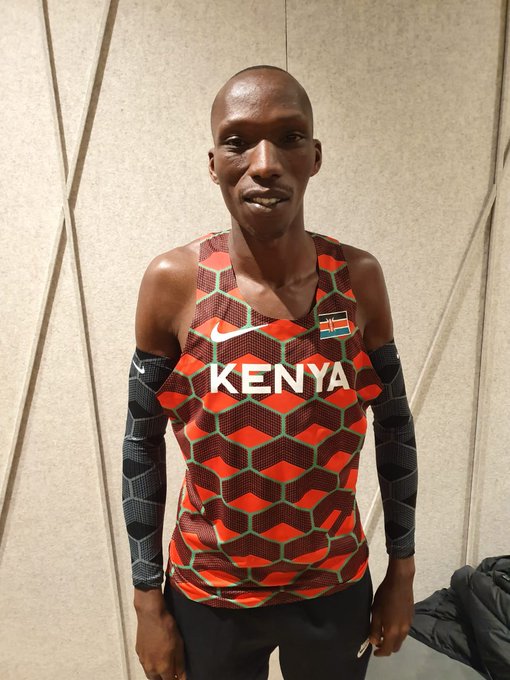 The Tokyo Summer Olympics begins July 24 and runs until Aug. 9, 2020.
Most of the big swimming events will take place over the first week, while the track and field competitions ramp up in the second half.
See reactions below:
The quality is wanting! Hazipendezi ata! For real.?

— Maina Denis (@Mainadenis83) February 6, 2020
They look terribly bad….the person who designed it had no sense of taste pic.twitter.com/99fpE642BX

— benja mabiria (@Benjasitet) February 6, 2020
Please please please ,NOCK kindly maintain this kit its bright and good looking, pic.twitter.com/JVO3hrIyM0

— Langat (@LantezLang) February 6, 2020
Fuck this. I'm no longer Kenyan pic.twitter.com/kbNeztxyRl

— hawk (@iamquagmire_) February 6, 2020
???? someone please tell me this is a joke? pic.twitter.com/2yOenotr28

— #MUFCholic (@Timo_Utd) February 6, 2020
You still wanna launch this honeycomb ile upuz uko kenya ni mwingi…

— #HOMIT_254™ (@Homit_) February 6, 2020
The uniform is perfect but for Halloween only.

— Harrison Muiruri (@LordHarrison) February 6, 2020
You could have atleast hired a good photographer and had a proper shoot… come on

— Aoga_Jeremy (@Aoga_Jeremy) February 6, 2020
It can't be too late to get another sponsor who has taste?

— Counting Days (@ohcomeooon) February 6, 2020
The athletes should just wear their own home clothes. We can buy them some. Coz these kits are a disaster

— Counting Days (@ohcomeooon) February 6, 2020