Affectionately called 'Lash', LaShyra Nolen made history as the first black woman class president of Harvard Medical School (HMS).
Yeah, the first-ever!
Speaking to Teen Vogue, Nolen called her history-making feat, "opportunity — opportunity in the sense that it will allow me to create a pipeline for others who look like me to hold positions of leadership at Harvard Medical School."
When Nolen was applying to HMS, she didn't see people who looked like her in student council or positions of leadership and she thinks that has to change.
"I think it is important to show that black people can also be the face of a university," she noted.
Growing up in Compton, California, Nolen had always dreamed of being a neurosurgeon and an astronaut and she would draw invaluable inspiration from her single mother to make her childhood dream a reality.
Nolen's mother was 18 years when she gave birth to her. With no external help, Nolen's mother worked several jobs to fend for her child and also got her master's degree.
No wonder she's Nolen's ultimate inspiration.
"My mom raised me as a single mother. My grandmother is the most kindhearted and giving human I know. The city of Compton is one of the most resilient in the world. Growing up and watching them struggle and work so hard to give me what I had in my life, I couldn't help but do everything in my power to make them proud. I feel like Compton made me scrappy.
"I'm hungry for opportunity, I'm hungry for justice, I'm hungry to see my people win. So, when you put someone like me at a place like HMS, I'm going to do whatever it takes so make that vision a reality," she said.
Nolen's mother pursued life with "grit and a desire to win", always telling her child: "I'll see you at the top." Nolen's grandmother would also tell her that whatever she wanted to do, "we were gonna make it happen."
To survive what is a largely white, male-dominated world of science and medicine, Nolen did a lot of unlearning and investigative research on systematic racism and the hidden contributions "of my people to our society."
That gave her a great deal of strength, she told Teen Vogue. "When I walk into a room, no matter where I am, I know the strength of my people and how much they are the reason why these spaces even exist," she said.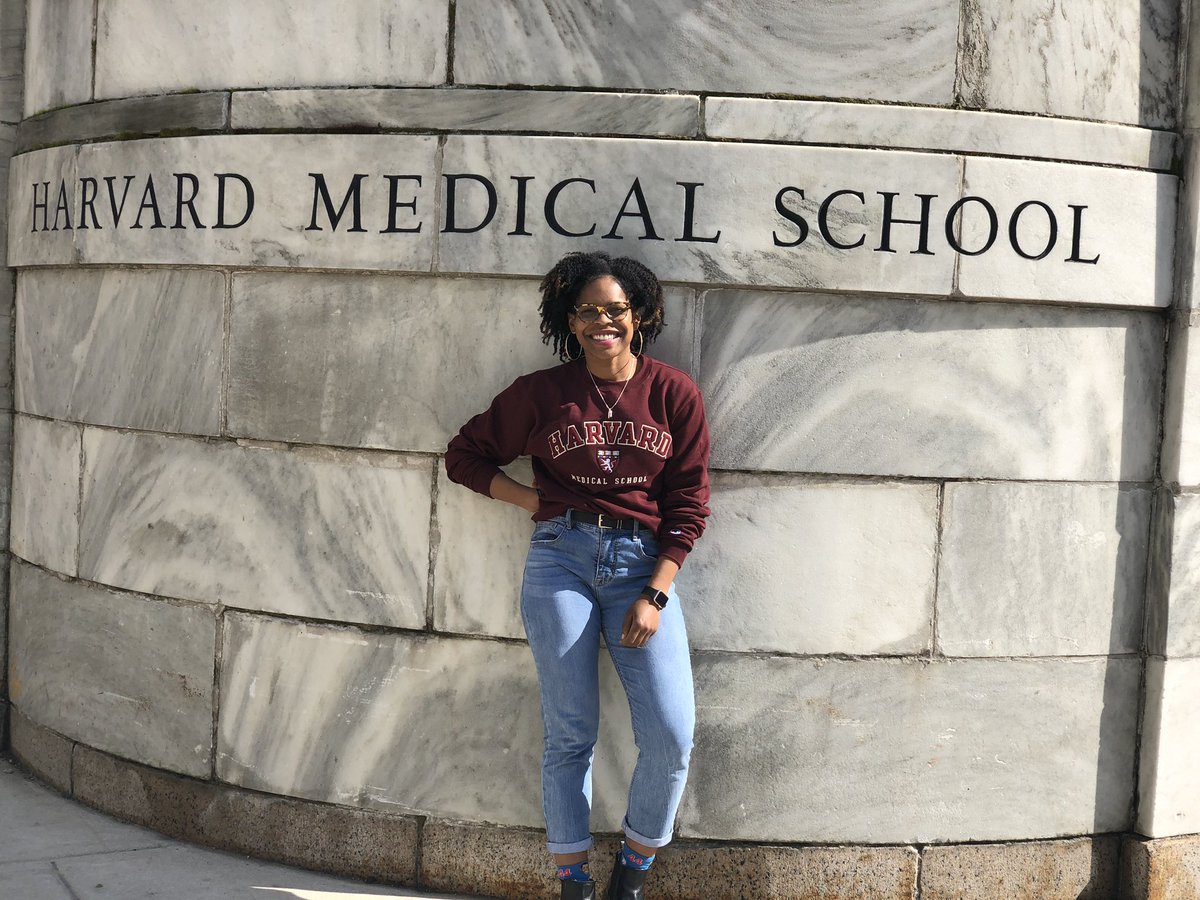 As the first-ever class president of HMS, Nolen's dream is for black women in leadership to get the recognition, compensation, and opportunities they deserve. "It breaks my heart to see brilliant, capable, black women in medicine not get tenure, or not be considered for promotions. One can't help but wonder if they were white male[s], would the outcome be different?
"So, I guess my dream is for these women to be seen, celebrated, and recognized for their greatness at the same level as those around them. Once we do that, young black girls will know that they can too, because you can't be what you can't see."